(17 January 2018, Hong Kong) Colliers International (NASDAQ and TSX: CIGI) today releases its Hong Kong 2018 Market Outlook report. The report, which has been compiled by the research team at Colliers international, conducts a deep dive into the trends shaping the city's property market, as well as the latest forecasts for 2018.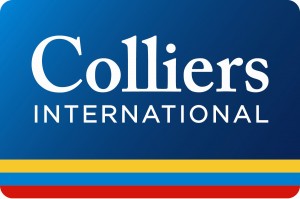 Overall, Hong Kong's property market is expected to remain buoyant throughout 2018. Rising confidence in economic growth, persistent negative interest rates, and a continued inflow of Chinese capital are projected to positively impact the city's future growth; however, external factors such as foreign interest rate hikes and the US tax reform are expected to tighten the local market liquidity. Property prices and rents are expected to continue to increase, and with a strong economic momentum, a continued growth in the overall real estate leasing market for 2018 is foreseen.
Property investment remains cautiously optimistic. In 2017, Hong Kong saw a total real estate transaction value of more than USD54 billion, making Hong Kong the second largest urban property market in the world. Looking ahead, the investment market in Hong Kong will stay strong if interest rates do not rise too quickly.
Chinese interests evolved in 2017, moving from undeveloped lands in H1 to en-bloc and strata-title investments in office properties. In 2018, it is expected that competition among local and PRC developers will probably drive land prices further up to build up a sustainable landbank.
Office leasing has been impacted by decentralisation, to areas such as Quarry Bay, and an increasing footprint of flexible co-working spaces throughout 2017, the two leading trends in the sector. These two trends will continue to dominate the market in 2018, especially because Central remains the world's most expensive office market. Hong Kong Island office rents will benefit from very little new supply and a stronger demand. Rents in Central will remain firm while Quarry Bay and Wong Chuk Hang will see faster growth than 2017. The Kowloon office market will be active due to a large new supply and rents will increase by 1-3%. Given a strong demand, Kowloon East rents will start to gather momentum again.
The retail sector in Hong Kong is finally out of its slump. For the first 11 months of 2017, total retail sales rose by 1.8%. The rate of increase picked up towards the year-end and it is expected that the trend will continue well into 2018 with total retail sales growing by 3-4%. New technologies have penetrated the retail property market more rapidly than any other real estate sectors, and new retail concepts anchored by the integration of online-to-offline strategies offer unique customer experiences, which are being sought after.
Industrial properties will likely see new investment inflows in 2018 as the market is currently waiting for more details from the government regarding the next round of industrial revitalisation schemes in mid-2018. The revitalisation scheme will have strong implications for the industrial rental market. With more industrial space being pulled from the market, competition for the limited remaining space should drive rents further up.
For more information on the above topics or the outlook for 2018 please download the report, or feel free to contact [email protected].