The 10th edition of the Shanghai Intelligent Building Technology (SIBT), held at the Shanghai New International Expo Centre, concluded with great success and record-breaking attendance. The fair was held concurrently with Shanghai Smart Home Technology (SSHT) from 31 August – 2 September 2016. Collectively, the two shows hosted 240 exhibitors from 14 countries and regions, and welcomed 23,210 professional visitors from 49 countries and regions. Visitor numbers were up 13% from last year.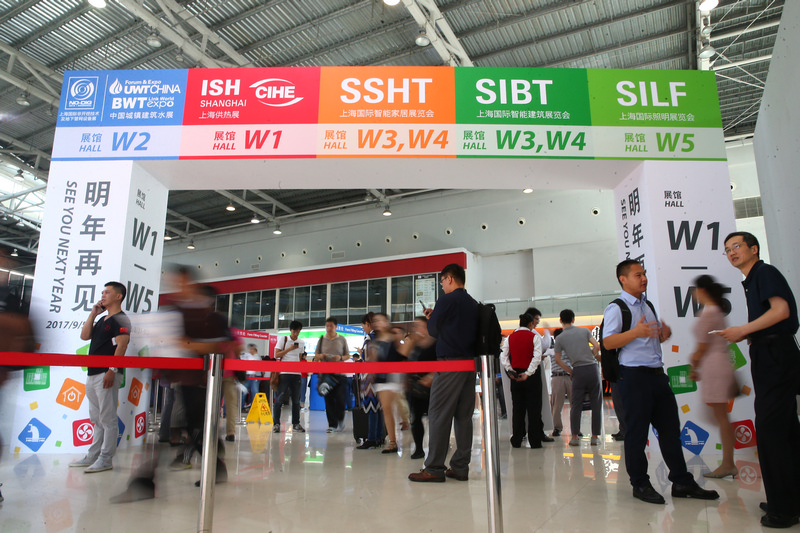 Over the past decade, SIBT has strived to provide cutting-edge intelligent building technologies to diverse groups of buyers, making it one of the most reputable industry platforms in China. Commenting on the success of the fair, Ms Lucia Wong, Deputy General Manager of Messe Frankfurt (Shanghai) Co Ltd, stated: "We would like to express our sincere gratitude to the intelligent building industry for their generous support. As the industry grows and benefits from the advancement of IoT, big data and cloud computing technologies, development of the building industry will move towards energy efficiency, sustainability and integration.As a comprehensive platform, SIBT was honoured to have companies from various sectors exhibiting and fostering cross-sector cooperation and technological integration. Moreover, the fair, together with SSHT, organised various concurrent events to showcase human-centric technologies and designs. These events aimed to inspire the industry to think out of the box and explore ideas that not only apply to intelligent building, but also help realise the concept of smart cities."
Professional platform gathered exhibitors across sectors to highlight future development trends
The Intelligent Engineering Branch of China Exploration & Design Association, one of the fair co-organisers, participated with its member companies in SIBT this year. Commenting on the industry's development, Ms Hu Ping, President of the association, shared: "The future of the industry lies in developing products to build smart cities rather than individual intelligent buildings." Regarding the effectiveness of the exhibition, Ms Xi Lijun, Director of business development for the association, said: "We have great confidence in the quality of the exhibitions organised by Messe Frankfurt. Some of our members' previous experiences with participating in SIBT showed us that the fair was a recognised platform that offered high-quality exhibits and renowned exhibitors on an extensive scale. Therefore, we invited some of our group's outstanding members to exhibit this year and we were very pleased with the visitor flow."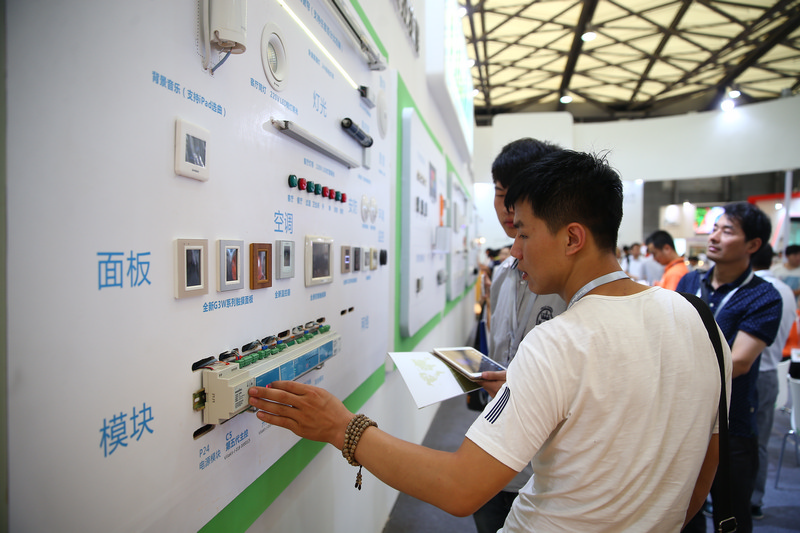 SIBT is continuously supported by the industry. The 2016 fair gathered some of the most renowned companies including SIIC-LongChuang, SenseAir, KNX Association, EnOcean Alliance, WRT, DigiBird, Sauter, Lierda, Baiwei, DUEMMEGI,TCS, Wistar, iHorn, Honeywell and others.
Ms Wang Ting, Manager of SenseAir Chengdu Gas Sensors Co Ltd, expressed: "Urgent action is needed to conquer environmental pollution. Green, sustainable development and energy conservation are global issues and a big concern for many governments. Therefore, the development of the green and intelligent building industry has great potential. Shanghai is in the forefront in terms of excising efforts on energy saving and intelligent building development and it is the perfect location to host SIBT."
CSA Group ensures their clients' products meet global regulatory compliances and helps them promote products to the market. Mr Stephen Brown, Director of Innovation of the group, expressed: "China has a unique opportunity to advance the adoption of intelligent building design and make it accepted as mainstream which could speed up adoption in the rest of the world. I think the fair is very well organised and categorised, and I enjoyed seeing a good mix of international and domestic exhibitors."
Concurrent events focused on innovative intelligent building designs and technologies
To provide innovative ideas to the building industry, the fair organisers held a full array of forums and seminars, including the acclaimed "2016 China Intelligent Building Technology Innovation Summit and Innovation Award Ceremony" organised by The Intelligent Engineering Branch of China Exploration & Design Association. Apart from being a professional platform for participants to showcase their innovations, the event also presented awards in recognition of outstanding corporations, projects and products in the industry. Ms Hu Ping said: "The ceremony was held concurrently with SIBT, a high-quality and recognised platform that brought a lot of attendees to us. The combination of the exhibition and event helped better promote our association's mission and members' brands."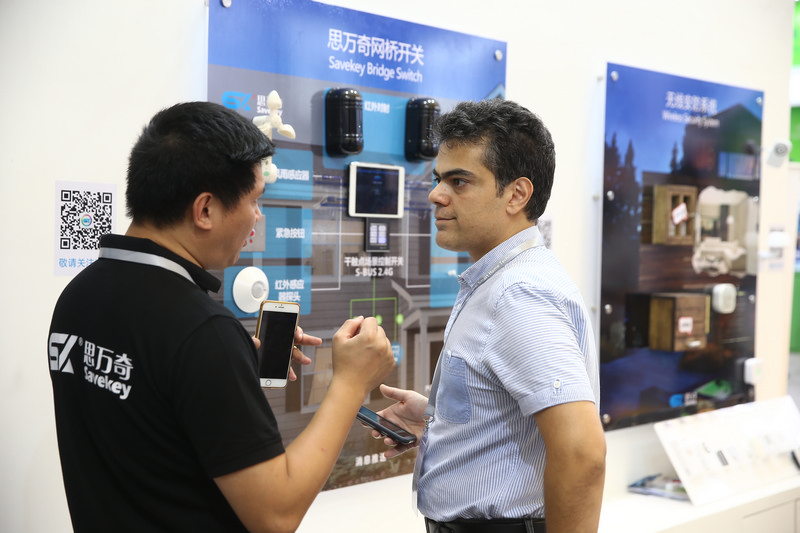 Over the years, SIBT has strived to promote various intelligent building standards, and the interconnection of different technologies and products. In 2016, the fair once again invited influential standards associations such as the AllSeen Alliance, Bluetooth SIG, EnOcean Alliance, KNX Association, LonMark International, Wi-Fi Alliance, Z-Wave Alliance and ZigBee Alliance to share industry updates by exhibiting and organising forums.
The KNX Association has participated in SIBT for many years. Ms Shen Pu, Executive Secretary of the association, expressed: "We hope that more people can understand the KNX standard. The quality of the exhibits at the show is higher than that of those found elsewhere in terms of scientific technologies, research and development capabilities. Also, visitors had a higher level of acceptance for new technologies. All in all, the fair is international and we will continue to participate in the future."
Mr Henry Zhou, Senior Marketing Manager of Schneider Electric (China) Co Ltd (Shanghai Branch), was one of the speakers at the KNX Technical Forum. He shared: "It is important for the association to be present at the fair and promote our standards to manufacturers. Based on the visitor flow and number of attendees, the participation rate at the KNX forums in 2016 was high. SIBT is a great platform to promote our standards."
Mr Graham Martin, Chairman and CEO of EnOcean Alliance was the speaker at the "EnOcean Batteryless Wireless Technology for Intelligent Buildings" seminar, he shared: "Driven by the energy crisis and stricter laws, demand for our solutions is very popular in Europe. I spoke on batteryless and wireless solutions that are more eco-friendly, require no maintenance and have a lifespan of up to 50 years. The importance and purpose of this topic is to encourage people to start thinking about how we are going to power the IoT. Attendees visited our booth after my talk, seeking to learn more and this gave me a chance to introduce our solutions and make a connection."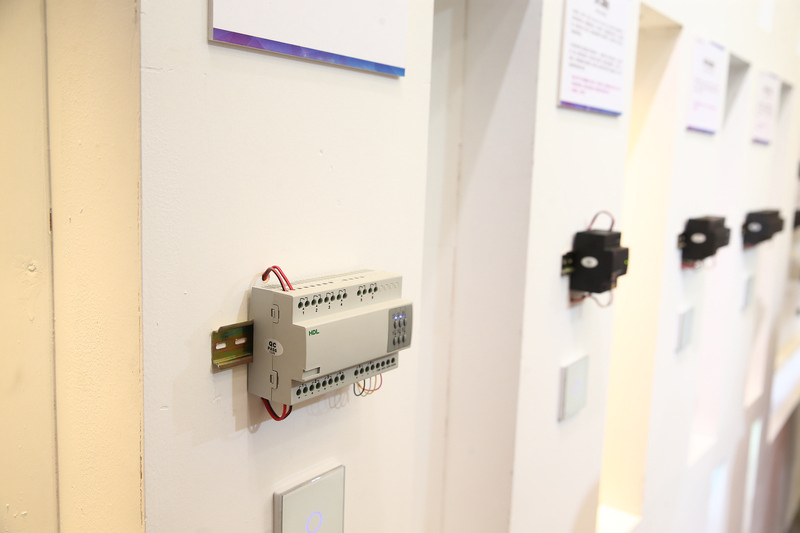 Fueled by the Chinese Government's introduction of green and energy-saving policies, the desire to integrate energy efficiency, environment friendliness, comfort, convenience and security into modern building construction continues to increase. To cope with the industry's development and needs, SIBT was held concurrently with three other events: Shanghai Smart Home Technology, Shanghai International Lighting Fair and ISH Shanghai & CIHE – the Shanghai International Trade Fair for Heating, Ventilation & Air-Conditioning. Collectively, the fours fairs form the "Intelligent Green Building – IGB" exhibition platform that strategically integrates and optimises synergies between a diverse group of professionals in the intelligent building, smart home, HVAC and lighting industries.
Ms Fei Xiang, Marketing Director of Shanghai SIIC-Longchuang Smarter Energy Technology Co Ltd, one of SIBT exhibitors, commented: "Visitors, especially property owners, are looking for a one-stop sourcing platform covering the entire industry chain. Therefore, I think the IGB concept will be widely-accepted by the industry. This platform will not only help attract more buyers from different sectors, but also strengthen the fairs' reputation."
Ms Wang Ting from SenseAir Chengdu Gas Sensors Co Ltd shared the same sentiment, she said: "It was a great idea to hold SSHT and SIBT concurrently. This arrangement brought some of our most important clients to the fairs and we had face-to-face interactions with them. The platform also enabled us to connect with fresh air suppliers and extended our market reach."
SIBT is jointly organised by Guangzhou Guangya Messe Frankfurt Co Ltd, the China Council for the Promotion of International Trade – Shanghai Pudong Sub Council, Shanghai Hongshan Exhibition Service Co Ltd and the Intelligent Engineering Branch of China Exploration & Design Association. The next edition will be held from 5 – 7 September 2017 at the Shanghai New International Expo Centre.
SIBT and SSHT are both headed by the biennial Light + Building event which will take place from 18 – 23 March 2018 in Frankfurt, Germany. Messe Frankfurt also organises a series of light and building technology exhibitions in China including the Guangzhou International Lighting Exhibition and Guangzhou Electrical Building Technology. The company's light and building technology fairs also extend to markets in Argentina, India, Russia, the UAE and other countries and regions.
For more information on Light + Building shows worldwide, please visit www.light-building.com/brand. To learn more about SIBT, please visit www.building.messefrankfurt.com.cn or email [email protected].