(March 14, 2016, Shanghai) – Cushman & Wakefield, a global leader in commercial real estate services, published its latest report, "China Logistics H2 2015". According to the report, GLP, as an international logistics player and the current market leader in the China logistics market, still holds the largest logistics market share of any company in China.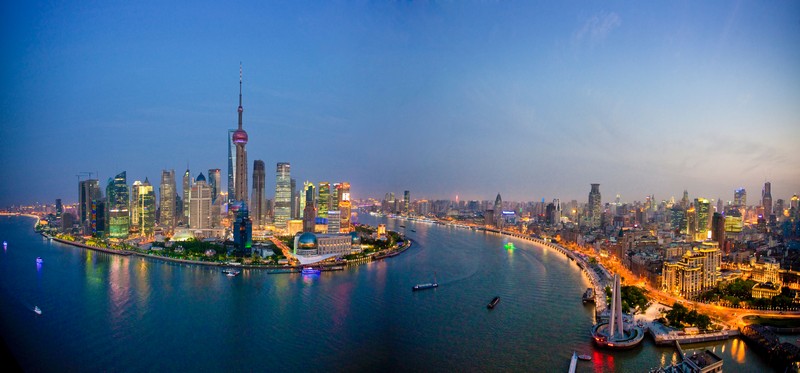 However, this No.1 position is currently under threat, as Ping An, with a portfolio of 5 million sq m of logistics projects, has already securely established itself in the No.2 position, providing a clear indication that major local brands are now rapidly evolving into giant logistics players, in their own right. Major domestic corporations are currently in the midst of making major inroads into the high end logistics market. These include such major "cross industry" players such as China Vanke and Ping An, as well as two state backed players from Shenzhen, BLOGIS and Shenzhen International Logistics Development Limited. Over the past two years, expansion efforts of these companies have displayed a head of steam which has been strong enough to propel them into the ranks of the top ten logistics industry companies in China.
Andrew Ness, Head of Research, Greater China, said: "Over the short term future, China's Tier I cities are likely to continue to witness the trend of industrial land prices appreciating faster than industrial rents, resulting in a situation in which logistics facilities investment opportunities are now de facto concentrated in Tier II and III cities. At present, logistics development projects are heavily clustered in the PRD, YRD, Bohai Rim region as well as some major cities of the interior. It is anticipated that within the course of the next 2-3 years, some tier II and III cities will provide this sector with sizeable development potential."
Tony Su, Head of Industrial & Logistics Property Services, China, cited: "For the China logistics industry, it marked a year of transformation. This was not only because China's GDP dropped below the level of 7%, indicating that consolidating pressure within the economy is on the rise, but in addition the ongoing contraction in China's manufacturing sector has added yet another area of uncertainty for the logistics industry. At the same, the continued precipitous growth of e-commerce in China, and particularly the RMB 91.2 billion in sales racked up by China logistics giant Taobao during the 2015 "Singles' Day" shopping festival, which shattered all existing records e-commerce sales recorded in any one day.. With this recent flurry of activity, then what is it that makes us forecast that 2015 is a year in which China's logistics industry will experience fundamental transformation."
1.     Logistics facilities developers face increased difficulty in acquiring land
We believe that almost all of the traditional logistics property companies shared one common challenge in 2015—namely, that as compared with previous years, and even with respect to some second-tier or third-tier cities, it was still quite difficult to acquire land for logistics use. Not until the government makes fundamental changes in its business tax contribution policies will the severe bottleneck presently posed by logistics site acquisition be significantly eased. This is the certainly the largest single issue that traditional logistics property companies are facing at present.
2.     Logistics property companies step up the capitalization pace
During 2014 and 2015, the subject how to best capitalize on real estate assets emerged as a major theme in the market place. Some formerly private traditional logistics developers prepared to make initial public offering of their shares to the public, as they prepared for public listing. Others entered into partnerships with overseas funds in order to expand their capital base and while other sought to raise capital via domestic financing channels.
Notable capital raising events which occurred within the year included the following: RRJ and Temasek Holdings carrying out a second round of capital injection into the Yupei Group following the first round of injection, by the Carlyle Group.  Brookfield Group having integrated the global logistics operations of Gazeley and IDI, and commenced operating them under single, unified brand in China. Canadian pension funds and Goodman Group launched a plan to place additional capital into the China logistics market. Gaw Capital and Vailog established a strategic alliance in China.  Blackstone became a shareholder of Vanke Logistics. Also, e-Shang recently purchased Redwood's Pacific business, using capital provided by Warburg Pincus.
"From the perspective of international capital, one of the main attractions presented by the domestic real estate market during the past 10 years was the expectation of continued appreciation in the RMB. Along recent change in management of the exchange rate, Capital outflows from China are expected to pick up pace, as RMB enters more deeply into its depreciation cycle. Therefore, adequate measures to balance sources of capital should be taken into consideration when planning the execution of the capitalization expansion moves." Tony Su added.
3.     Major re-shuffle of the China logistics property market
As mentioned above, many brands that had never previously appeared in the China logistics property market have suddenly made an entrance into the marketplace. Three most outstanding examples were the recent emergence of Vanke, Ping An and Cainiao onto the China logistics scene. Vanke is a traditional merchant homebuilder, so while its entrance into the logistics scene appeared to be an abrupt move, in fact it was a carefully planned step. By mid-year 2015, Vanke had established logistics property market development subsidiary, which was already operating as a separate brand, apart from the parent company. A similar move was made by the Ping An Group, whose entry into the logistics market displayed the same degree of determination.
Building on its strength as a leading financial services provider, Ping An established a logistics property business department, which achieved astonishing results. Shortly after being established, the department began operating independently and was subsequently reconstituted as a logistics property investment company.
Cainiao Network relied on its major backer, Alibaba, to develop a method leveraging on its network of community warehouses + express delivery services.  Cainiao is not operated in the same manner as a traditional logistics property enterprise, but the size of its land reserve will play a decisive role in influencing future market development. The graph below shows the market share of each major logistics developer as of year- end 2015:
Market share of major logistics developers as in Q4 2015
Source: DTZ/Cushman & Wakefield
According to Tony Su: "Even though GLP still accounts for more than 50% share of the logistics market in China, its leading position has recently been heavily challenged by some newer market entrants. Among these new newcomers, the rapid expansion of Yupei, E-shang and Ping An will all substantially impact on overall performance of the logistics market. Thus, the market is currently witnessing a re-shuffling of the position of its major players, which commenced in earnest in 2015."
4.     "internet +" and its indirect challenge to logistics property market
Nowadays in China, as accelerating pace of new technology is changing the face of how business is done, influence of internet+ on traditional industries continues to rapidly expand. The real estate industry has also come under increased scrutiny due to capital intensive nature of its developing and and holding core assets. Furthermore, as compared to residential, office and commercial sector, logistics sector property is less frequently transacted and less "alluring" by nature. However, notwithstanding this fact, it is evident now that internet+ logistics industry has the potential to turn China's logistics sector on its head.
Companies which are making big waves in the logistics sector include internet companies like "56pingtai". 56pingtai is a company that was established less than two years ago and is mainly engaged in 4th party logistics services, which are based on the "highway port" concept. The nature of the company's business model is to prepare for the allocation of goods ordered online to small and middle sized logistics firms or individual truckers by using its "Sky network system". In the meantime, 56pingtai monitors and organizes truckers' delivery schedules through its national "Ground network", comprising a network of logistics nodes established in the main logistics cities, and which effectively eliminates a sizeable portion of empty truck return runs, thereby improving logistics industry efficiency. However, the main part of its profit is not derived from charging rent, but rather selling cars and auto parts, truckers' insurance, and even provision of F&B services. However, the success of companies like 56pingtai has raised the question that once this type of business is accepted by the market and commands a leading position, will the traditional logistics facility leasing model be abandoned by present operators due to its low profitability? Will the logistics property market continue to operate as it previously did, if this really happens? But the increasing sophistication of modern technology does pose kind of a hidden challenge to China's logistics industry. So is it more correct to perceive Internet+ as remaining suspended above the China logistics industry like the sword Damocles or is in fact more accurate to view the two industries as in the midst of becoming so tightly intertwined that they can never be unravelled.