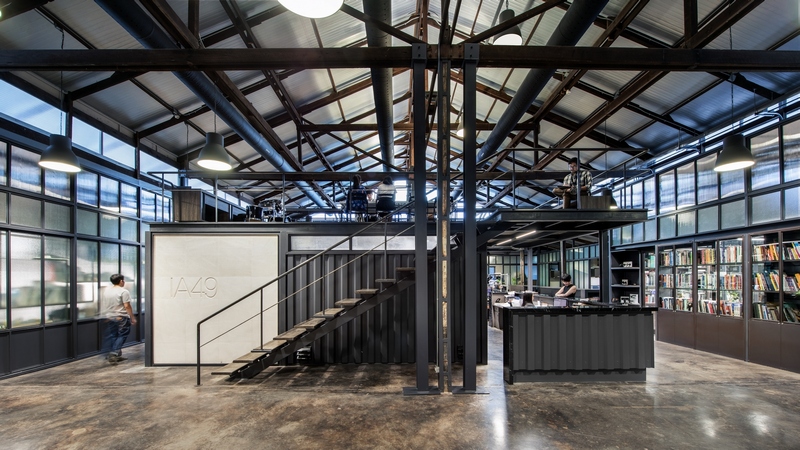 Designed by: Interior Architects 49 (IA49)
With extended working hours plaguing the lives of designers, it is important to create a space that is not only aesthetically sound and functional to the nature of work, but one that also promotes a creative atmosphere and fosters an inviting workspace. Warehouse 116 is a refurbished storehouse turned open office space composed of a 50-year-old structure. The building's time-honoured wooden columns and beams capture every detail of its history as a Fiat assembling factory. White bricks line the walls, cement with acid-finish covers the floor, and custom-made galvanised steel pipes add to the eclectic furniture.
As mesh windows divide the open space, the combined use of natural and artificial light creates a balance of an effective working environment and a relaxed atmosphere. A side-skylight ensures natural light throughout the day without drawing heat, and direct-skylight in the materials room allows for proper material review. The creative energy of the materials room is evidenced by the vibrant fabrics, refined marbles, and colourful laminate samples which line its walls. This warm creative space exudes the working culture of its designers – a culture where, according to IA49, working together is the "driving force" behind successful work.