This should catch on like, well, Wildfire. 4N Architects has created a new design for the Wildfire pizza brand which is owned and operated by Hong Kong's biggest dining group, Maxim's Caterers.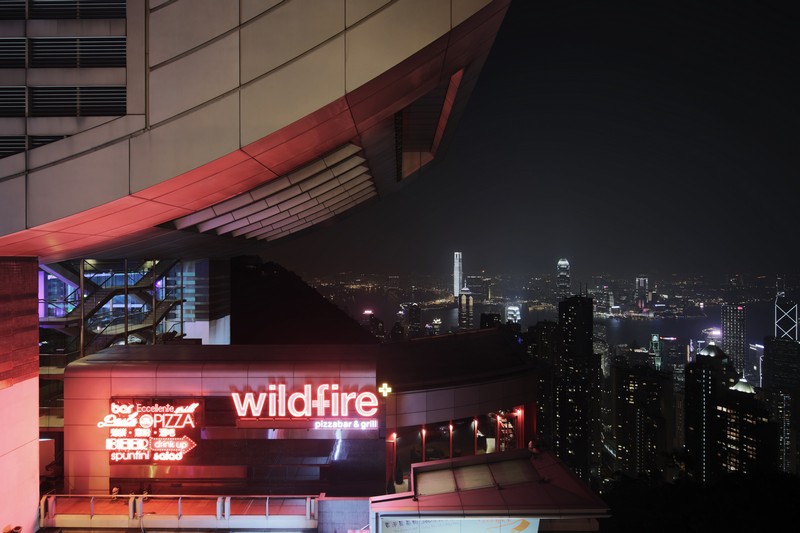 The design team aimed to preserve the pizza bar's essence but add a dash of fun, with some quirky elements, while maximising the magnificent views of the harbour and city from its location in the Peak Tower. The transformation begins at the entrance, where bold rebranding features such as timber flooring and solid black wood reception desk announce an upmarket experience for diners.
The restaurant space is divided into a bar, dining area, open show kitchen and a cosy outdoor section with spectacular views of the city skyline. The décor includes playful touches such as red beer bottles spread along the curved line of the ceiling. A wood-fired oven is the focal point, around which the custom-designed furniture radiates. 4N Architects celebrated its fifth anniversary in October.