Ample Construction's holding company, LKS Holding Group Limited (HKEx stock code: 8415) is one of the stock-listed companies in Hong Kong. 
Ample Construction is a main contractor capable of interior fitting-out and renovation services and alteration and addition (A&A) works for residential, industrial and commercial properties in Hong Kong. They have been in operation since 2005 and gained extensive experience and reputation in the industry.
Ample Construction is the principal operating subsidiary for the contracting businesses, has been registered as the Registered General Building Contractor under the Building Authority since 2006 and is approved to carry out A&A works, including general building works under the Buildings Ordinance.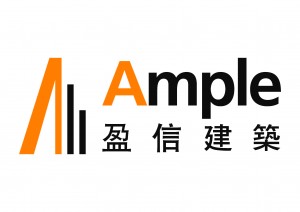 The company's consistent delivery makes then a partner of choice for multi-national companies and local organizations when considering fitting-out services to furnish or refurbish spaces. They are focused on the communities where they work – employing local people and building networks of local suppliers. Whether they are working on small, bespoke works, or a large-scale projects, Ample Construction's focus is on providing quality workmanship and fitting-out solutions to their customers in a cost-efficient and responsive manner.
Additionally, the company is accredited with the ISO 9001:2008 quality management system standard, ISO 14001:2004 environmental management system standard and OHSAS 18001:2007 management system standard for assuring top quality management in every project undertaken.