AECOM to Provide Detailed Design Services for Hong Kong International Airport's Third Runway Passenger Building
AECOM, a premier, fully integrated global infrastructure firm, announced today it has been awarded the detailed design consultancy work for Hong Kong International Airport's (HKIA) new passenger building, part of the HK$141.5 billion Three-runway System (3RS) project. The design proposal for this state-of-the-art facility will deliver a great passenger experience and innovative retail offerings.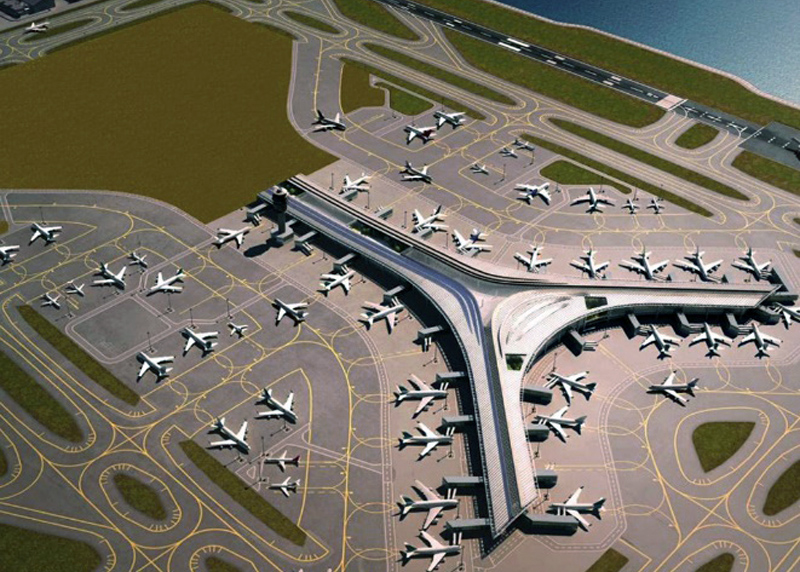 With a floor area of 280,000 square metres, the spacious passenger building will offer visitors a relaxed environmental experience that will be one of the world's greenest airports when it is completed.  While there will be many features such as a courtyard at the centre of the building with lush landscaping, the design will also create an interior experience with natural light and views. The extensive use of natural light not only improves the experience for the passenger, but helps to reduce energy, adding to the sustainable design credentials for the concourse.
"The airport is an important symbol of any city, and we are extremely pleased to continue making the Hong Kong International Airport the pride of Hong Kong," said Sean Chiao, president of AECOM Asia Pacific. "We look forward to leveraging our connected expertise to deliver designs for this major project as well as the airport's Terminal 2 Expansion for which we were awarded consultancy work earlier."
AECOM's experience in delivering airport designs is industry leading. From the world's largest airports to award-winning control towers, from masterplanning to construction services, our global team of specialists is renowned for excellent delivery of aviation projects on different continents.
"We have assembled a team of highly-regarded specialists in many areas of aviation design and engineering," said Paul Sankey, vice president, aviation, AECOM Hong Kong. "Many of the team members have hands-on experience of past and current projects with Hong Kong International Airport. They will bring technical excellence and knowledge of airport design and engineering to ensure cost-effectiveness and on-schedule implementation through the provision of 'buildable' design."
The Third Runway Passenger Building, in its primary phase, will have 57 aircraft parking positions and will be able to handle 30 million passengers each year together with the modified Terminal 2. It is a vital component of the 3RS project which will help maintain and strengthen Hong Kong's competitiveness as an international hub.
AECOM's team with its partners will research and conduct benchmarking studies that will assist the design team working with the client to deliver a great passenger facility. The studies will look at the future trends in information technology and airport systems, retail and advertising. The new passenger building will be a sustainable and highly regarded facility. Work has commenced and construction is expected to be completed in 2024.