Macau is quickly redefining itself and its property market as a high-end destination.
Macau is a one-horse town — but it's a thoroughbred. It would be misguided as well as inaccurate to argue that gaming hasn't been the single biggest influence on the city's fortunes over the last decade. No one can dispute the charms of Las Vegas, but Macau is now the world's premiere gaming destination. According to the University of Las Vegas Center for Gaming Research, Vegas gaming revenue totalled roughly HK$50 billion (US$6.5 billion) in 2013, up just shy of 5 percent over 2012. Macau's, according to its Gaming Inspection and Coordination Bureau, was HK$350 billion (US$45.2 billion), a gain of 18 percent. Of that the Macau government rakes in a whopping 39 percent. Unemployment is sitting at a global-low 1.7 percent and median household incomes now outstrip Hong Kong's. Quite a horse.
Gaming and its industrial sister, hospitality, are setting the tone for the property market and will do so for the next several years. "Gaming and hospitality are driving the whole Macau economy. If you took that away there's not much going on over there," begins David Faulkner, executive director of valuation and advisory services for Colliers International. The knock-on effect is that gaming underpins the residential property sector. "It's bringing in people to work, [and] the casino management is creating a demand for rental accommodation. Quite a few people have bought weekend homes and so it's tied to it in that sense, but it's really only a residential market. We haven't seen much development in the office sector. In fact we haven't seen much business space at all. Of course there's retail but it tends to be wrapped in with hospitality."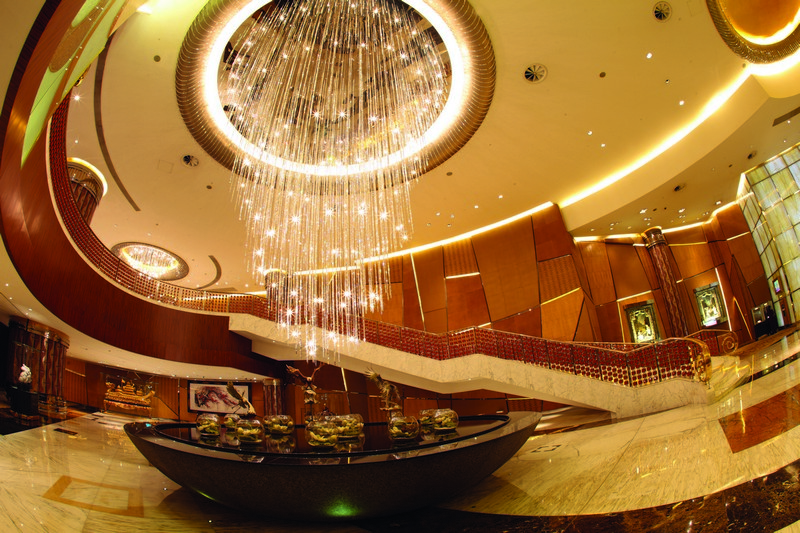 Back in 2006 then-general manager of Wynn Macau, Grant R Bowie, told Luxury Properties magazine, "The key for Macau [is that it] has to overcome, particularly with the Hong Kongmarket, this perception that it's cheap." Whether by design or by default, that seems to be happening. Regardless of personal taste there is no denying the casinos are behind Macau's renaissance with regards to price as well as construction and design standards. The new mega-casinos on the Cotai each proclaim themselves the essence of luxury and old world elegance. That elegance often flirts with Rococo grandiosity but the likes of Wynn Resorts, Sands Las Vegas and SJM rarely make mistakes when it comes to knowing what their market wants. The pinnacle of this may be Louis XIII, the new super-high-end project at the end of the Cotai, whose special board advisor, according to its website, "Is Her Royal Highness Princesse Tania de Bourbon Parme, a direct descendant of King Louis XIII and the Bourbons."Sands Cotai Central (already open with a Conrad, Holiday Inn and a massive 4,000-room Sheraton), the non-gaming Macau Studio City, phase 2 of the Galaxy, The Parisian to complement the Venetian (all coming in 2015), MGM Cotai (2016), SJM's Versailles-styled Lisboa Palace, including a Karl Lagerfeld hotel, and Wynn Palace (both in 2017) will soon join Louis XIII on the Cotai. When completed Macau's room number will nearly double its current 28,000.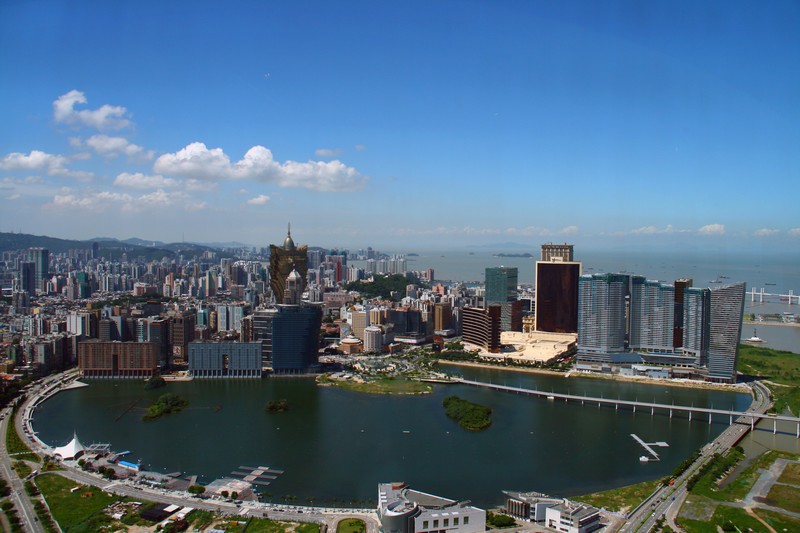 Since opening up its gaming licenses in 2002, Macau's GDP has maintained double-digit growth. Newly affluent locals are looking to upgrade their homes and first time buyers are no longer satisfied with what had been considered acceptable housing. Building costs in the past were around HK$1,000 per square foot. Currently they're at over HK$2,000, which ultimately pushes up selling prices and land acquisition costs. Macau is now home to 140,000 foreign workers, with the casinos accounting for 24 percent of those. "That is generating a sharp demand for rentals and pushing up rental rates. It also pushes up capital values. Our research shows the residential market experienced 900 percent growth between 2004 and the end of 2013. That's an amazing figure," says Franco Liu, Head of Macau for Savills.
When Bowie made his observation, Macau had one genuine high-end residential address (the Manhattan). Today it has at least 10, including the landmark One Central and The Residences at Mandarin Oriental, many of which are demanding Hong Kong-level prices. Though the luxury developments have niche buyers, Faulkner points out that, "At the lower end of the market there is plenty of local demand. Though they complain about them, the locals have benefitted from the casinos and that has filtered through the rest of the economy," he says. Prices in the mass sector are expected to continue their upward trajectory given the dearth of land. Between 1990 and 2000, Macau averaged 10,000 new residential units per year. After 2002 and the construction focus became casinos, it dropped to an average of 2,000. There were 1,055 new units completed in 2013. "There's been no new land supply for eight years; there's only been one land auction in that time," notes Liu. "With nothing new coming up most Macanese developers are going to hold on to what they have and strike when the iron is really hot."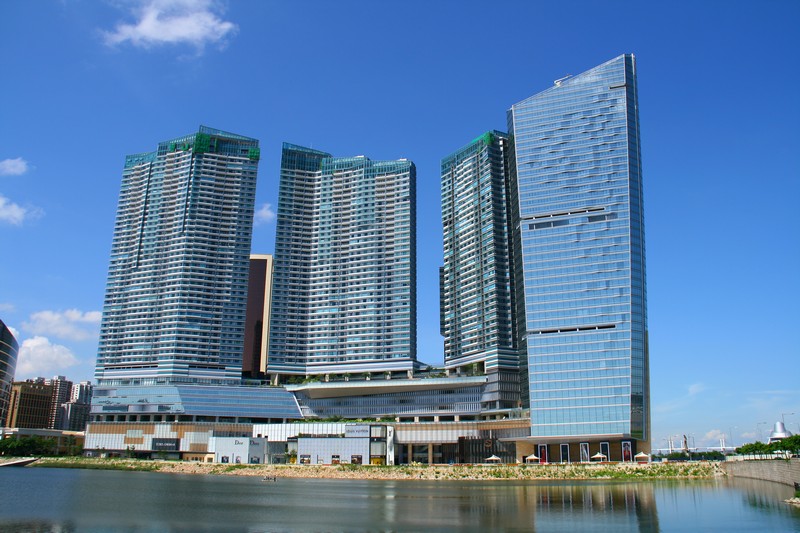 Liu also sees the same trends emerging in the office sector, and Managing Director, JLL Macau Gregory Ku agrees. "The office sector is even crazier. There have been increases of nearly 30 percent, mostly because of a shortage of supply and construction, and land is concentrated in the hotel and gaming industries. So the existing buildings, even in rentals, increased in price by 22 percent over the last quarter. Rental rates are up to around HK$30 per foot." Much of the crunch in office supply stems from the gaming operators reluctance to use their hotel space for back of house administration. Liu points out that MGM and Wynn account for four floors in the Finance and IT Center of Macau, its IFC. Savills' research reports prices are up 400 percent from 2010 and Grade-A office occupancy averages 97 percent. As of right now, only one new office tower is coming onto the market within the next three years — the Fortune and Business Center in Nam Van and it is selling for HK$9,000 per square foot. That is expected to rise.
All this up-trending raises the crucial question of whether the MSAR can maintain the pace. Gambling has been lucrative for the city and contributed to its development, but can it survive on gaming alone? "That's a very good question and it's being asked by a lot of people," says JLL's Ku. "All the new projects in Cotai … plan to increase the entertainment in the new casinos. And Hengqin Island is about five minutes away and a lot of the planning there involves theme parks — [Chimelong Resort] is already open — and other leisure projects. The idea is to come to Macau for gaming, food and a bit of heritage and go to Hengqin for more entertainment and leisure. Four days, three nights and go home to China." Faulkner agrees, seeing the development of Hengqin, designated a special economic zone five years ago, as crucial to Macau's transformation as a destination on its own and not just a side trip from Hong Kong. "The issue with Macau has always been 'Okay I've been to the casino, now what else do I do?' You will get people going for concerts but I can't say as I know anyone who's gone all that way on a wet Thursday evening for a concert."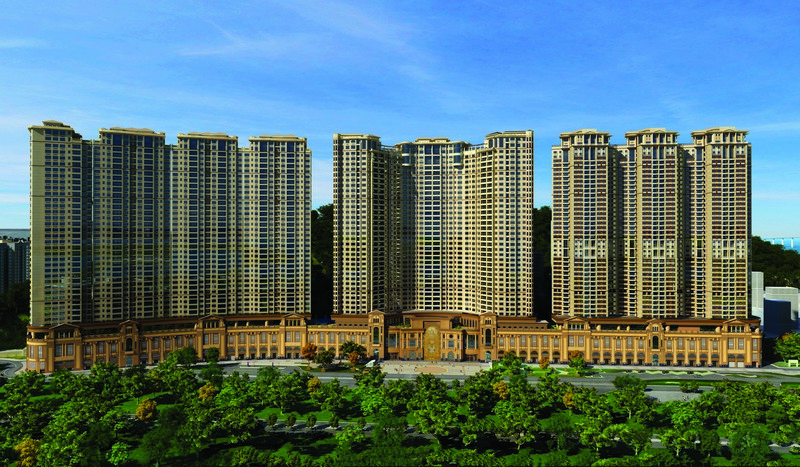 Though technically in Zhuhai, Hengqin is also expected to relieve the residential supply drought and add 10 million square feet to the office sector in the coming years, matching Macau's existing gross floor area. More crucially is the appeal of Hengqin, west of the Cotai for non-gaming tourists. Ku notes that while Asian visitor arrivals are rising, the casinos remain the draw. Gaming-free Hengqin, which also has lush greenery and several beaches, will help with other overseas visitors when it matures in five to ten years. According to Reuters, Chimelong, a HK$39 billion resort and theme park, is being positioned as China's answer to Orlando and is the cornerstone of both islands' future development. Early investors include Shun Tak (SJM), Italian yachtmaker Ferretti, Starwood Hotels and a campus of Macau University opened last February. As Shun Tak Managing Director Pansy Ho told Reuters, at three times the size, Hengqin is the perfect solution for Macau's expansion problems so long as it remains the centre of its kingdom and still integrates with the larger Pearl River Delta.
Nothing's perfect, and Macau faces a fair number of challenges. Construction has been stop/start on the long delayed LRT but in January the Transportation Infrastructure Office (GIT) said the line would be ready by 2016. The Hong Kong-Zhuhai-Macau Bridge is wild card ("Let's be honest: the … bridge is being built for the benefit of Zhuhai, that's what's driving it," Faulkner states bluntly), there has yet to be any serious talk of exploiting short haul flights into the airport, and xenophobia is beginning to rear its ugly head as it relates to rental prices. But as long as Beijing decides centralised gambling is the way to go, land remains in short supply and the Macau government's market controls (such as a prohibition on sales launches until a foundation is poured) stay in place, the next decade will be a good one. Ku: "The future looks good; the story is still very sexy."