The manufacture of metal ceilings and claddings are the major focus of Bonder's business, under the brand name – DRAGONzing®.
(按此瀏覽中文版)
Their products can be found throughout the Asia Pacific, Middle East and Africa in such markets as Australia, Saudi Arabia, Singapore, South Africa and Thailand. A focus on research and developments allows them to serve the market with high-quality products. The company is committed to continuous improvement and developing eco-friendly products.
Bonder's aluminum ceilings and cladding are factory fabricated out of aluminum and extrusions made from a minimum of 50% post-consumer recycled content. Bonder supports the use of zero VOC coatings, such as powder coatings and fluorocarbon powder coatings. In order to increase their commitment and support for environmental protection, the company has been a silver member of LEED for several years.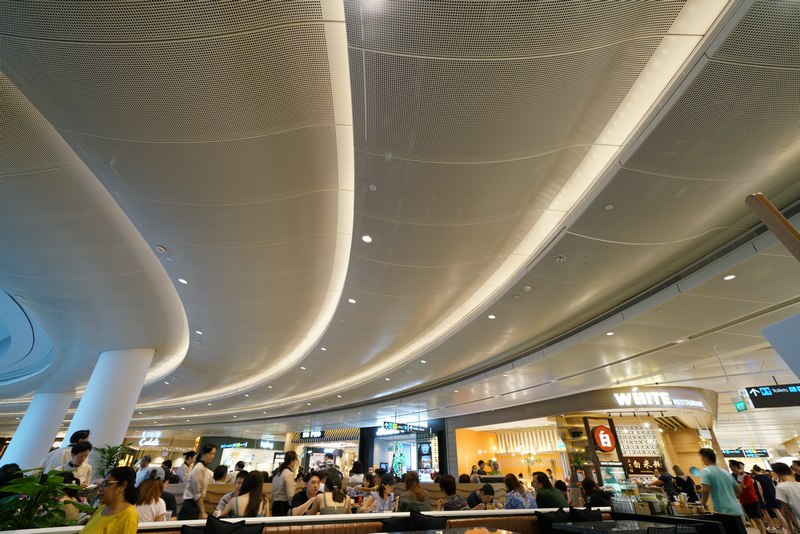 Jewel Changi Airport
A major regional aviation hub and tourist attraction, the airport is a mixed-use development featuring more than 280 retail outlets, gardens, attractions, dining and a hotel – to support airport operations. For this stunning project Bonder fabricated double-curve panels to implement the creative and innovative ideas of the designer.
The team devoted all their experience and professional skills to achieve the desired outcome.
Visit Bonder.