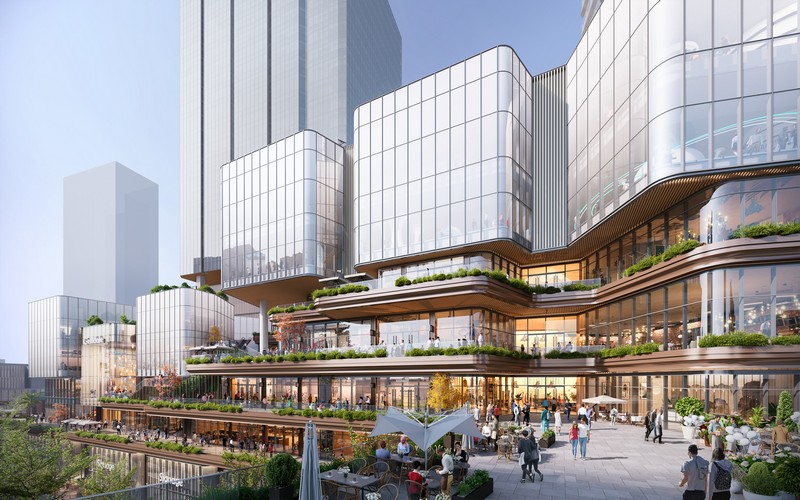 Lead8's Park-Oriented Design for Greener Communities

Great City Bay in Shenzhen provides a glimpse into the future of the Greater Bay Area, a future park-oriented, mixed-use, urban paradise that is being designed by Lead8.
"The evolution of our urban spaces is bringing forth a new generation of design that will redefine how we can experience and delight in nature in the future. Lead8 is proud to be part of the Great City Bay team to deliver this truly innovative, biophilic multi-forest development that will create an unforgettable experience in Shenzhen," said Simon Chua, Co Founder & Executive Director at Lead8.
The scheme is being developed by Gemdale Corporation and will become a 24-hour open urban space and a borderless commercial environment once complete. The design of the mixed-use development focuses on the indoor and outdoor space experience, creating an immersive and experiential ecological environment.
Nature from a new perspective
Architecturally, the scheme takes a people-oriented approach, emphasising the interconnection between the development's sites, and organically connecting each plot through transportation, underground corridors, indoor and outdoor bridges, and importantly landscape. The design establishes a multi-ground-floor, all-weather, all-traffic, and all-environments destination.
The development's commercial space is defined by an extensive garden, a living urban forest that is blended through the scheme. An external exploration path acts as a way for visitors to navigate the landscaped retail and commercial offering, traversing levels via staircases to reach the roof garden where the green views can be taken in from different perspectives.
"Cities need the relaxed, slower pace of forests; refuges integrated within our busy lives. These ecological spaces bring new life, create diversity, rejuvenate the land, and allow for healthier lifestyles to flourish. Great City Bay offers the best of modern convenience and integrated mixed-use development set within a biodiverse realm of multiple forests and gardens, allowing the community to build a life within and around nature," continued Chua.
Evolving urban space
Lead8 will deliver the retail architecture for the mixed-used development that is also being designed in accordance with the highest three-star standard of green building in China.
The environmentally-friendly design comprehensively considers the needs of building users, from lighting to building energy consumption, air circulation, and the application of green building materials. Contributing to the sustainable development and healthy life of the city, Great City Bay uses technical means and measures to collect, recycle and reuse rainwater.
Great City Bay hopes to drive, influence and encourage similar development in its surrounding areas, contributing to the evolution of urban space so our cities can become even greener, more livable and benefit from the power of biophilia.
The scheme is currently under construction.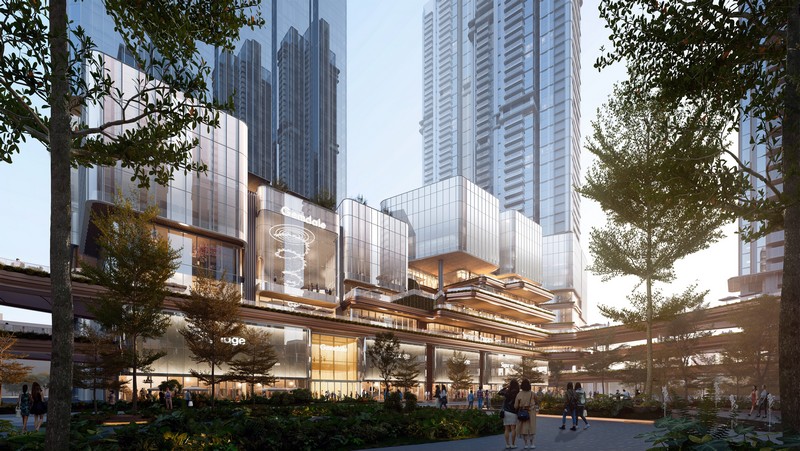 Project Details:
Location: Shenzhen, China
Client: Gemdale Corporation
Service: Architecture – Retail
Size – Retail: 114,000 sqm