(30 August 2016, Hong Kong) About 5,000 Class A* (below 430 sq ft) units will be completed per year between 2016 and 2019, 194% higher than the average of 1,700 small flats over the last ten years, according to JLL's Hong Kong Residential Sales Market report released today.
Research shows the historical ten-year average split between Class A and Class B* (431-753 sq ft) units, has been about 20:80. But more recently, developers have been slicing their units increasingly smaller to keep price tags affordable and to meet flat size/number restrictions imposed on certain sites. Between now and 2019, the same ratio will increase to 35:65, with a total of 20,000 Class A units expected to come online during the period.
In recent months, the sales of small-sized flats gained significant momentum, given the smaller associated lump sums being offered attracting first-time homebuyers and investors. Nan Fung and Vervain Resources offloaded over 85% of their 370 units, mostly studios and one-bedroom units at Ori in Tuen Mun within one week. Meanwhile, The Met.Blossom in Ma On Shan, a project jointly developed by Kam Wah and Wang On Group also sold all 260 units of its first batch on the first day of launch.
Projects with a significant portion of Class A units to keep tabs on in the near future include Sun Hung Kai Properties' residential development atop Nam Cheong Station, K&K Property's 1 Muk Ning Street in Kai Tak and The Pavilia Bay in Tsuen Wan, a joint-venture development by New World Development and Vanke Property.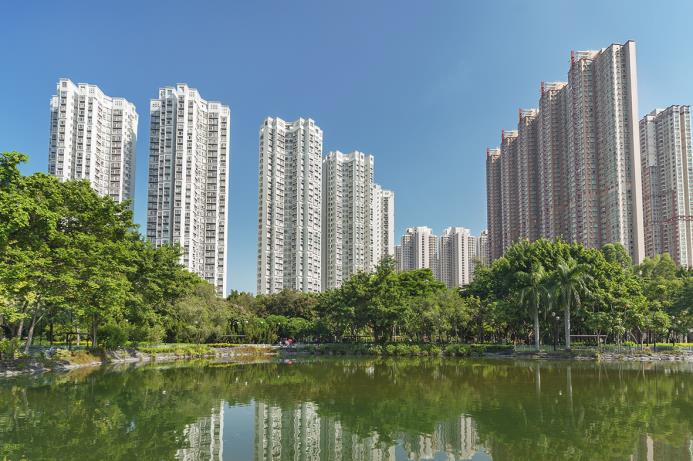 Henry Mok, Regional Director of Capital Markets at JLL, said: "Under tightened mortgage rules, only flats valued below HKD 4 million are eligible for a maximum loan-to-ratio (LTV) ratio of 90%. With that in mind, developers have opted to build small-sized flats to minimize the required down payment for buyers when getting on the property ladder, and have thereby increased the appeal and sales velocity of their projects. However, we remain cognizant that most buyers of small-sized flats have lower affordability and are somewhat reliant on favourable mortgage incentives and payment terms offered by the developers. Once the interest rate rises, these buyers will take the biggest hit.
The government should relax the restriction on LTV, which could help to release the upgrading demand in secondary market. Otherwise, the residential market will bias toward first hand property only."
*Defined by Rating and Valuation Department.