(9 September 2020, Hong Kong) Corporate real estate (CRE) leaders in the Asia Pacific are optimistic about their business and recovery plans despite impact from the ongoing pandemic. At least nine in ten believe that these plans to mitigate the impact of COVID-19 will be successful and have faith in their workforce to cope with the current crisis. A majority of leaders also expect total footprint and number of sites that they maintain to remain the same or even increase. According to JLL (NYSE: JLL), CRE leaders are now moving forward confidently in reimagining the new modern office, with a huge focus placed on prioritizing the health and wellness of employees, as well as leveraging technology in their investments plans.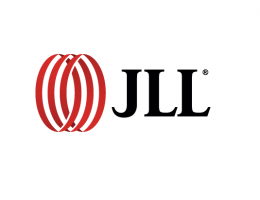 In the report titled Optimism in the Face of Crisis, CRE leaders are highly positive about the future state of their business. Nearly 80% are confident they have the right CRE service partner to advise on next steps, and 70% are assured in their governments' ability to advise and take the right measures to mitigate future risk. Looking back at the effectiveness of their business continuity plans, CRE leaders expressed high levels of satisfaction, and 88% judged their plans to be effective, very effective or extremely effective.
While the majority (76%) of CRE leaders across the region expect only moderate impact or steady rationalization (i.e. expansion or contraction) of their real estate portfolios in response to changes arising from COVID-19, not all of them in Asia Pacific view this the same way. Those in Australia and Hong Kong are more focused on steady rationalization whereas leaders in India anticipate massive and accelerated rationalization. Despite the differences, half of all CRE leaders expect their total portfolio to stay the same in the medium to long term. Two thirds of CRE leaders (63%) also expect their total number of locations or sites to stay the same.
"As the corporate sector prepares for normalcy amidst the pandemic, the high confidence from CRE leaders suggests immense opportunities as we redefine the future of the office. It is becoming apparent that this future must be one that considers the new reality occupiers exist in and the evolution of the office as a place for work. We anticipate CRE leaders to take these into the next phase of their decision making," says Anthony Couse, CEO, Asia Pacific, JLL.
Moving into the post-pandemic era, JLL expects four implications for commercial real estate as CRE leaders look towards enabling success in this era of evolving change:
Priorities for health and wellness will transform real estate portfolio mix to accommodate a more distributed and liquid workforce. Close to two thirds(58%) of CRE leaders highlight the health and wellness of employees as a top investment priority. To support safe-distancing goals in the office and provide flexible support for remote working teams, demand for higher quality spaces or assets may increase, and portfolio mix may see the addition of medium/ smaller offices or flex/ co-working spaces.
A mix of CRE strategies will be needed to achieve the de-densification of office space. To fulfil demands for added health and wellness requirements, the new office will see a moderately reduced average number of seats per 100 staff, a redesign and reconfiguration of space to accommodate physical distancing, split team and multiple shift arrangements, and expansion of remote working policy.
Technology will be critical in enabling the success of new working models. Employees feel more productive when they are tech-ready. Those who are equipped with sophisticated tech tools also felt more productive. Ways to enable remote working and collaboration in the office were flagged by CRE leaders as key investments more than twice as much as any other technologies. Investments in technologies must continue to be taken seriously by CRE leaders in the future office.
Higher acceptance of remote working will impact future CRE investment. Employees enjoy the flexibility and control that remote working has provided in their personal and professional lives. Employers have realized that many roles can be done remotely. CRE leaders will need to consider active investment in technologies that optimizes productivity and collaboration among onsite and remote workforces.
"COVID-19 has transformed the workplace overnight and how employers and employees both approach work. In response, CRE leaders have adopted various strategies to overcome these challenges. The future of the office is bright in the Asia Pacific, and we can expect that CRE leaders will be placing an even greater focus to ensure the safety and sustainability of the new modern office for all occupiers," commented Roddy Allan, Chief Research Officer, Asia Pacific, JLL. 
JLL surveyed 200 corporate real estate leaders from the Asia Pacific, including Australia, China, Hong Kong, India, Japan, Korea, Malaysia, Taiwan, Thailand, Singapore and New Zealand. Respondents were interviewed by JLL in June 2020. CRE leaders are defined as executives with strategic oversight and responsibility for their respective corporation's real estate footprint and management.
Read more: "Optimism in the Face of Crisis"