(28 April 2017, Hong Kong) During 8 -11 May 2017 at the Hong Kong Convention and Exhibition Centre, the Asia's Leading Food and Hospitality Tradeshow – HOFEX will deliver an imaginable amount of hottest food items, cutting edge technologies and equipment around the globe to your doorstep.
The 17th International Exhibition of Food & Drink, Hotel, Restaurant & Foodservice Equipment, Supplies & Service is returning in full gear with exhibiting space expanding to 66,000m2, the largest in history, to bring an uncountable of hottest food items and cutting edge technologies for professional buyers coming from around the globe. At its 30th year milestone, a new featured sector ProWine Asia @ HOFEX and returning popular sector Meat @ HOFEX will join the alliance with Bean2Cup @HOFEX and Bakery & Confectionery @ HOFEX, together to build a seamless exporting and supplying chain for Asia's rising status in the culinary world.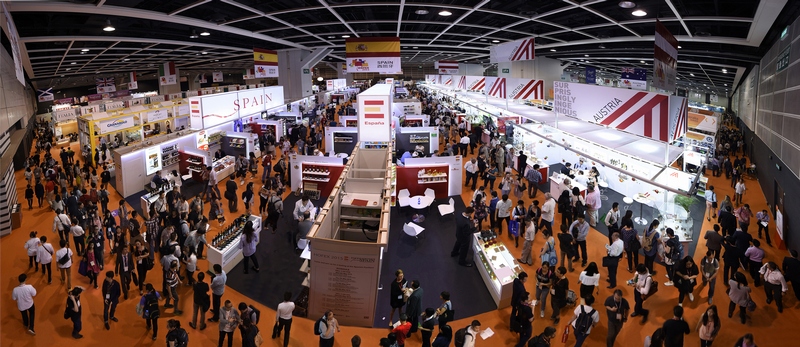 Modelled after the World's No.1 Wine & Spirits trade fair ProWein from Germany's Messe Düsseldorf, ProWine Asia will be making its debut in Hong Kong as part of HOFEX. Meanwhile major wine countries, including France, Italy, Spain, Portugal, Austria, Greece, Australia, Canada, and South Africa will be showcasing the rarest find of great wines and spirits, the show also brings on exciting and inspiring forums led by industry opinion leaders, including most renowned Master of Wine – Debra Meiburg and Jancis Robinson discussing topics around the emerging trend in Asia's wine business from e-commerce, gender, culture, tasting and so on.
In addition, building on the tremendous success of its inception in 2015, Meat @ HOFEX is returning in high demand aimed at growing public and industry's awareness in natural and good quality meat. Leading meat producing countries, including Argentina, Australia, Denmark, Germany, Ireland, Netherlands, Poland, Scotland, Spain, U.K., U.S.A. and more will be showcasing an array of safely treated prime cut meats from raw to pre-packaged and processed included.
Also Asia's one and only Butchery Skills Challenge will be held again during the 4-day show. The Challenge will be hosted by Sutherland Gastronomy and co-hosted with butchery institutes from Australia, Canada, Taiwan, U.S.A., U.K., Wales, etc. Professional butchers coming from around the world will showcase speed and craftsmanship of butchery skills, creativity of the primal and secondary cuts, cost effectiveness of each cut and convenience for chef's application in menu planning to the judges and audience. They will also demonstrate various Chinese and English butchering techniques creating an entertaining atmosphere for both visitors and exhibitors.

HOFEX 2017
Date: May 8 – 11, 2017
Venue: Hong Kong Convention and Exhibition Centre
Website: www.HOFEX.com
Opens to trade visitor aged 18 or above only