(26 March 2018, Hong Kong) Construction work has commenced for the Atkins-designed The Hari Hotel in Hong Kong. Due to open in early 2020, the 210-room luxury hotel builds on the success of Harilela family's signature hotel in London. It will be the first hotel in Hong Kong and Asia to be operated under the family's own signature brand.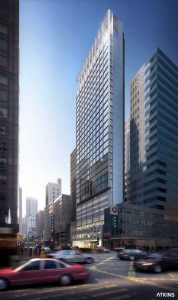 Atkins, a member of the SNC-Lavalin Group, was appointed by Origin One Ltd of the Harilela Group as the lead consultant to design and deliver this project. SNC-Lavalin acquired WS Atkins plc on July 3, 2017.
Jason Hutchings, senior design director for SNC-Lavalin's Atkins business, said: "Constrained city sites are always a challenge, but that's where we excel. Notwithstanding the statutory requirement to accommodate drop-off and parking on the site, we have created a distinctive guest arrival experience, and maximised the opportunity for this project to be a hospitality and entertainment focal point, serving both Causeway Bay and Wanchai."
On arrival, visitors to the hotel will pass through a welcoming but lively covered drop-off, and ascend to check-in within a luxurious and unique podium lobby, which offers signature entertainment and relaxation.
All guest rooms are designed with an enviable vista along Lockhart road in the dynamic district of Wanchai, whilst the penthouses are rewarded with stunning views across the wider cityscape. The full-height glazing to all rooms provides a dramatic experience connecting hotel guests to the vibrancy of Wanchai. However, whilst open and contemporary, the façade of the hotel is designed and specified to maintain a quiet and restful guest experience.
Once completed, The Hari Hotel will also bring an exciting upmarket F&B offering to Hong Kong with a large open terrace overlooking the bustling street below.
Care has been taken to integrate this project within the city. For example, the modular façade design maximises off-site production and assembly, reducing the impact of construction noise and congestion to the community during installation. Atkins brought in specialist facade consultants, Inhabit, to help realise this design and delivery objective.
"We have been working closely with the Origin One Team to fully capture the Harilela vision and knowledge of the hospitality business, and are looking forward to seeing the project rising from the ground very soon." added Wilton Wong, technical director for SNC-Lavalin's Atkins business and the project's Authorised Person.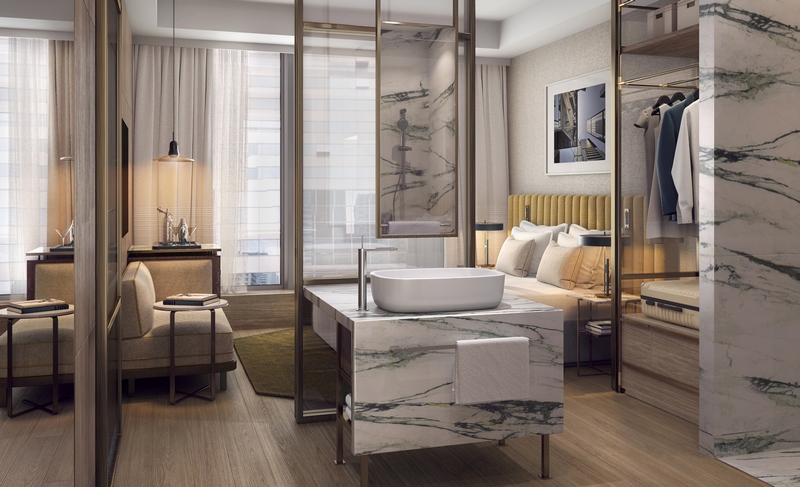 Atkins has created a number of world-famous and innovative hotels, including the 7-star Burj Al Arab in Dubai, Landmark 81 in Ho Chi Minh city and the underground Shimao InterContinental "Quarry" hotel in Shanghai.