Knight Frank has released its Asia-Pacific Residential Review Index for H1 2022. This report tracks the movement of average residential prices within the Asia-Pacific region across 23 cities. Asia-Pacific residential markets continue to recover due to positive business sentiments, re-opening of the economy and a strong labour market post-pandemic.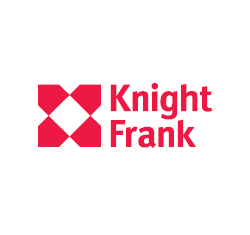 "While the accelerated normalisation of monetary policy across much of the region will generally soften prices in residential real estate, the extent to which this will happen will vary significantly across the region. The position in the market cycle remains a crucial determinant and we can expect just a few markets to be more sensitive to higher interest rates in the current hiking cycle. Homes in the high-to-luxury end of market will also remain on an uptrend, as buyers are less price sensitive and view homes as an indication of status and part of an enduring legacy," said Victoria Garrett, Head of Residential, Asia-Pacific.
"The current debt issue will continue to lead to weak property sales in most of the Chinese mainland cities, with the exception of first-tier cities. Slower economic performance is also a concern as it worsens the overall market purchasing power. That said, we have seen the Chinese government has been more supportive to the property market in terms of easing credit and regulatory controls, which will help restore market confidence. The situation is different in Hong Kong that the current slow sales is due to concern associated with interest rate hikes in the short term, while the market mechanism is still robust," said Martin Wong, Director and Head of Research & Consultancy, Knight Frank Greater China.
Key highlights of The Asia-Pacific Residential Review H1 2022:
The average year-on-year (YoY) residential price growth within Asia-Pacific in H1 2022 stands at 5.6%.
19 out of the 23 cities tracked recorded positive annual price growth in H1 2022.
Chinese mainland: Despite Chinese mainland registering positive growth YoY ranging from 0.9% in Guangzhou and 5.9% in Beijing, the full-year growth in 2022 might be more moderate at between 2-3%, given that the country's economy has been hard hit by the worst COVID outbreak in 2022, resulting in economists lowering China's full-year forecast to closer to 3%.
Demand for residential investment in Australia, a key safe-haven market, will remain supportive of prices. Hong Kong's prices have softened due to pandemic restrictions, in addition to higher interest rates while the string of cooling measures has weakened price-interest rate links in Singapore; those in Tokyo, at worst, will remain stagnant.
Download the report here.