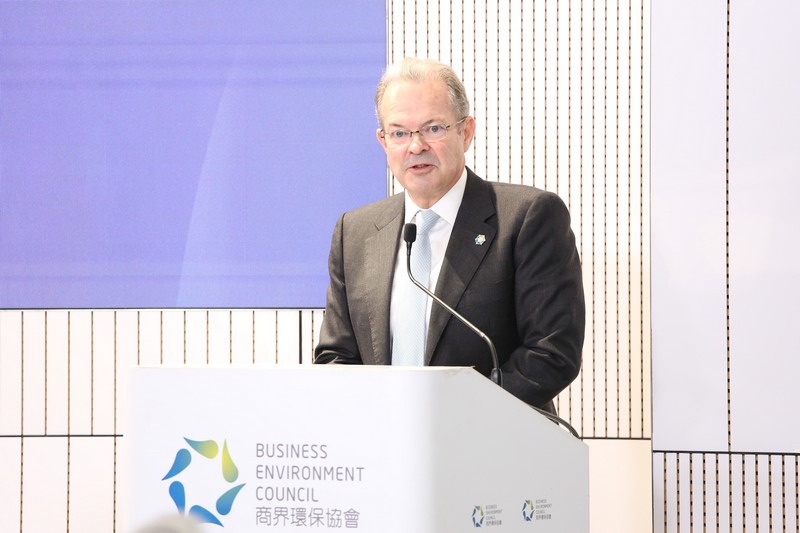 (1 December 2021,Hong Kong) Business Environment Council Limited 商界環保協會有限公司 ("BEC") held its flagship event BEC EnviroSeries Conference "Transforming Business for Sustainability" today (1 December) in hybrid mode, attracting close to 900 in-person and online participants including business leaders, entrepreneurs, industry experts, academics and other interested participants from Hong Kong and around the world over the 4 sessions.
In our last EnviroSeries Conference in June 2021, BEC started a dialogue with Hong Kong's business sector on how to redefine business leadership for green growth. We have seen growing ambitions around the world to combat climate change, address circularity and build a sustainable living environment. At COP26, the 197 attending parties showed their enhanced commitments towards mitigating climate change and eventually adopted the Glasgow Climate Pact. Locally, the HKSAR Government outlined viable strategies in Hong Kong's Climate Action Plan 2050 and set ambitious targets for its carbon neutrality goal by 2050.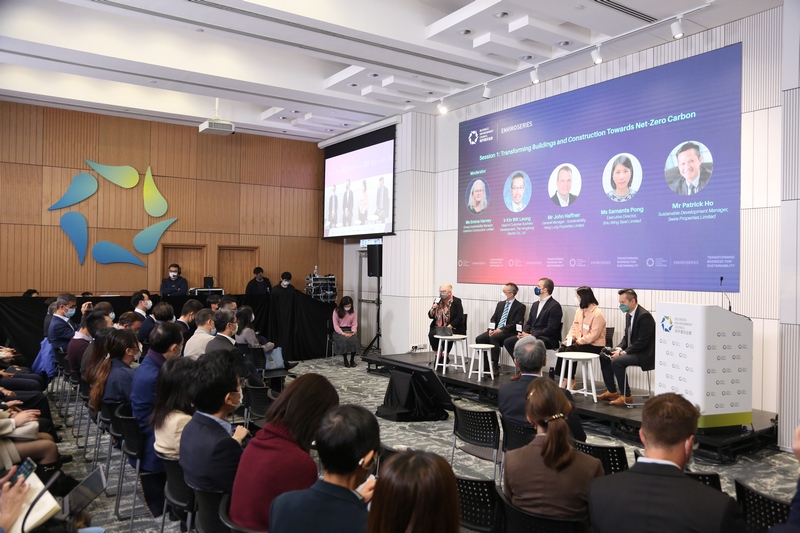 It is time for businesses to translate pledges into actions and transformation for long term sustainability and a greener future. Today's Conference is an extension of our dialogue in June. Speakers and panellists shared best practices and success stories of business transformation in four key sectors, namely buildings and construction, logistics and supple chain, manufacturing, and financial services. Their insights and experience in the respective sectors will influence and guide the broader business community for real change.
"It is imperative to translate ambitions into actions. Taking a reactive stance is no longer good enough for business. Leadership must transform proactively to pre-empt emerging risks and embrace opportunities. The role of multi-sector collaboration should also be recognised in addressing the climate crisis and achieving net-zero transition. Having been working with our members to promote and enable environmental excellence in the business sector for 30 years, BEC will continue to be a driving force and your trusted partner during this green transformation," Mr Adam Koo, Chief Executive Officer of BEC shared.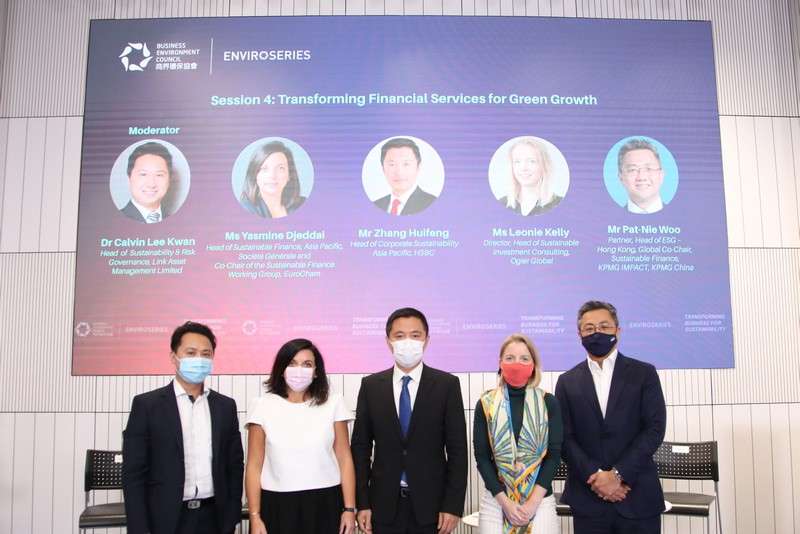 Among the speakers, panellists and moderators at the Conference were (in order of appearance):
• Mr Adam Koo, Chief Executive Officer, Business Environment Council
• Mr Richard Lancaster, Chief Executive Officer, CLP Holdings Limited and Chairman, Business Environment Council
• Mr Simon Ng, Director – Policy & Research, Business Environment Council
• Ms Emma Harvey, Group Sustainability Manager, Gammon Construction Limited
• Mr Roland Hunziker, Director, Sustainable Buildings & Cities, World Business Council for Sustainable Development
• Mr Ivan Fu, Chairperson, Committee on Environment, Construction Industry Council
• Ir Kin WK Leung, Head of Customer Business Development, The Hongkong Electric Co., Ltd.
• Mr John Haffner, General Manager – Sustainability, Hang Lung Properties Limited
• Ms Samanta Pong, Executive Director, Shiu Wing Steel Limited
• Mr Patrick Ho, Sustainable Development Manager, Swire Properties Limited
• Mr Benjamin Wong, Head of Transportation, Infrastructure and Advanced Manufacturing, Invest Hong Kong
• Mr Ed Lam, CEO, LFX and Executive Director of the Board, Li & Fung
• Ms Payal Jain, Head of Sustainability – Global Production, H&M Group
• Mr Michael Fitzgerald, Group Deputy Chief Financial Officer, Oriental Overseas Container Line Limited
• Mr Mark Slade, Managing Director, DHL Global Forwarding Hong Kong and Macau
• Ir Prof Daniel Cheng, Managing Director, Dunwell Technology (Holdings) Limited
• Ms Marjorie Yang, Chairman, Esquel Group
• Dr Daniel Yip, Managing Director, G.E.W. International Corporation Limited and Immediate Past Chairman, Federation of Hong Kong Industries • Dr Matthew Man, President & Chief Executive Officer, Myndar
• Mr Erdal Elver, President and Chief Executive Officer, Siemens Limited
• Dr Calvin Lee Kwan, Head – Sustainability & Risk Governance, Link Asset Management Limited
• Mr Zhang Huifeng, Head of Corporate Sustainability Asia Pacific, The Hongkong and Shanghai Banking Corporation Limited
• Ms Yasmine Djeddai, Head of Sustainable Finance, Asia Pacific at Société Générale and Co-Chair of the Sustainable Finance Working Group, The European Chamber of Commerce in Hong Kong
• Ms Leonie Kelly, Director, Head of Sustainable Investment Consulting, Ogier Global
• Mr Pat-Nie Woo, Partner, Head of ESG – Hong Kong, Global Co-Chair, Sustainable Finance, KPMG IMPACT, KPMG China
EnviroSeries Conference is BEC's flagship event that aims to provide a cross-sector forum for stakeholders to discuss and address key issues related to Hong Kong's environmental sustainability, and serves as a BEC's key initiative for thought leadership development on important topical issues.