(26 September 2017, Hong Kong) Benoy is delighted for the media and public to have a first look at Changi Airport Terminal 4 (T4) in Singapore. Benoy is the Design Architect, Interior Designer and Wayfinding and Signage Designer of the new terminal, which delivers the future of airport terminal design.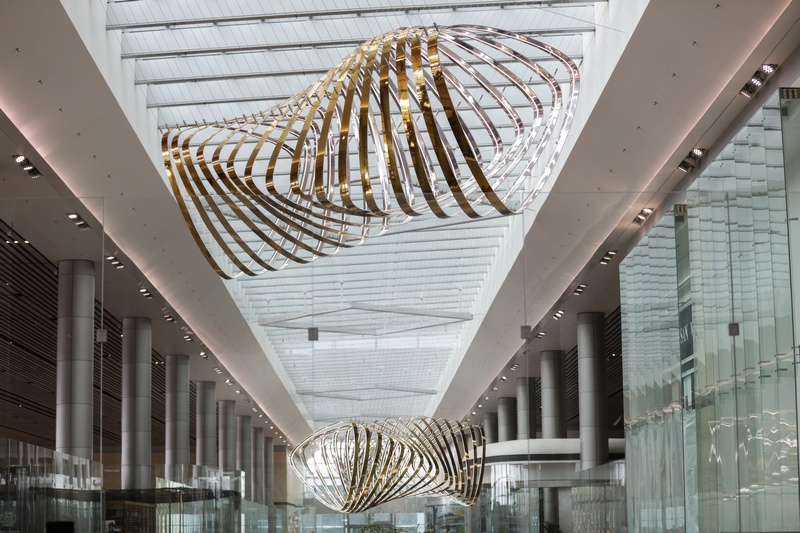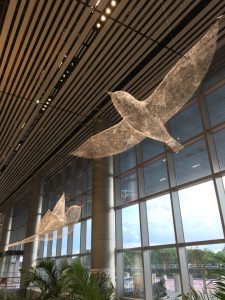 T4 opened its doors to the media earlier this week for an exclusive preview of the terminal's unique aesthetic and innovative features. Benoy has utilised its leading expertise in Retail, Mixed-Use, Hospitality and Leisure to deliver a new and intelligent design approach that aims to redefine travel experience.
At 225,000m2 the boutique terminal incorporates thoughtful, state-of-the-art and user-friendly facilities. The interiors have been meticulously matched with soft furnishings, ambient lighting, bespoke user interface counters and ergonomic furniture and facilities. As a first for Changi Airport, T4 will feature a walk-through, integrated retail concept; once through the clearance processes, double height shop fronts will greet shoppers and add to the drama and excitement of the new terminal.
Benoy's timeless design celebrates physical and visual transparency. Open spaces, natural light, soft landscaping and easy wayfinding offer a continuous experience throughout the airport, both airside and landside. An abundance of skylights and the inclusion of interior gardens, trees and green walls help to capture Singapore's national identity as a 'City within a Garden'.
The focal point of the new terminal will be the Central Galleria; a glazed, open space separating the airside and landside areas. The design enables departing passengers to stay in visual contact with their friends and family and provides a glimpse at what awaits in the Transit Lounge.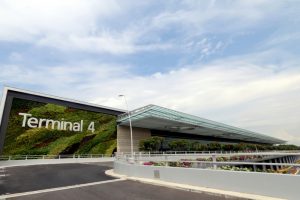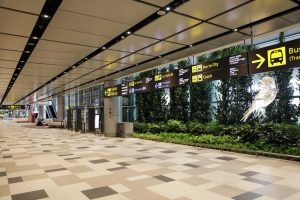 "Benoy has studied every stage of the passenger experience and have developed a truly seamless design," said Neil Kee, Divisional Director at Benoy. "We are proud to deliver designs that ensure a personal and unique experience for all passengers — a creative approach and attention to detail have been key components in creating this experience. Terminal 4 will evolve the 'Changi experience' and raise the bar for all airports globally; a terminal like no other."
T4 is Benoy's first new build passenger terminal and complements the firm's portfolio with Changi Airport, which also includes the high-profile Jewel Changi Airport development.
The public will have the opportunity to preview the new terminal during an open house event in August organised by Changi Airport Group. T4 is set to begin operations later this year.