Rather than being limit ed by their rectangular shape and uniformity, designers are discovering that the humble shipping container is a cornerstone to architecture that is creative and sustainable.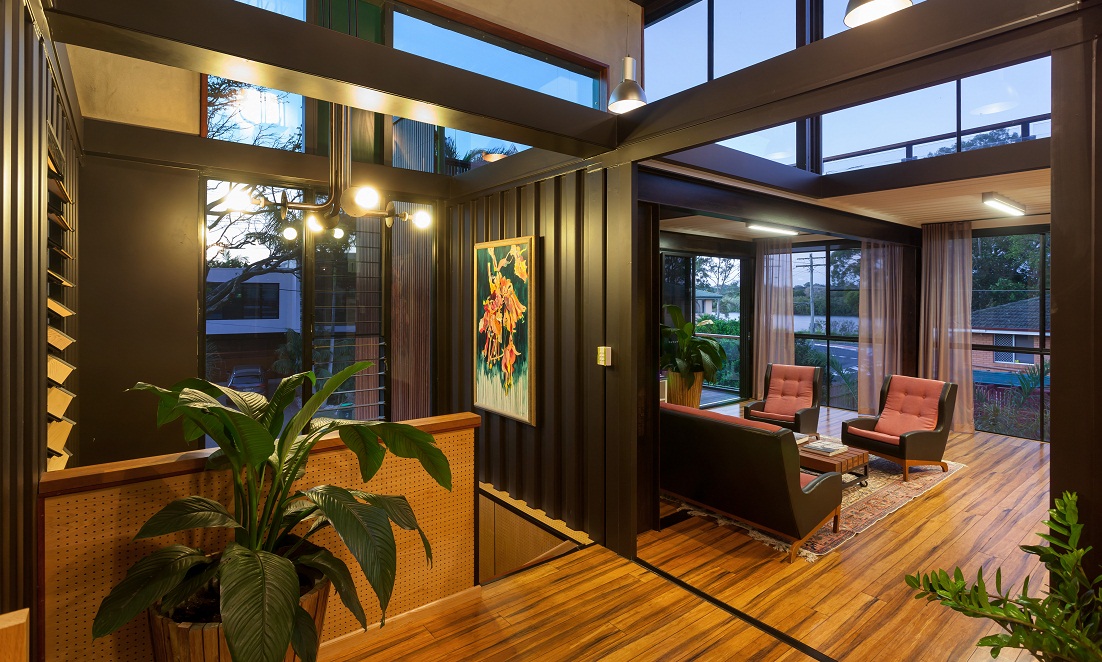 Rapid population growth, soaring property prices and limited Greenfield sites for new development in urban centres – it's a familiar scenario in the biggest cities in the Asia-Pacific region, but one with a potentially surprising solution.
The flexibility of the shipping container has seen their popularity grow as a low-cost, low-maintenance prefabricated unit for residential and commercial spaces. Second-hand containers are a cheap and sustainable re-use of a product borne of industry. Their portability means less disruption of built-up areas around the construction site, which is particularly valuable on inner-city sites.
And rather than creating cookie-cutter designs, innovative architects have found freedom in their regular form. From Manhattan to Christchurch, Brisbane to London, and here in Hong Kong, designers are turning boxes into buildings.
Cheap And Cheerful
Urban Space Management in London is one firm working with containers to deliver high-strength, prefabricated steel modules that can be adapted to meet the needs of end-users constrained by budget.
The firm calls the system Container City and links the modular unit together to create office space, sports halls and a sound recording studio. The Container City I and Container City II projects in London's Docklands exemplify how it is possible to create low-cost housing without greatly sacrificing design or aesthetics.
The company says total construction time is less than half that of traditional building techniques, with fit-out done off-site and the units craned into place over a process lasting between one and 15 days.
In the United States and Australia, new family homes have been constructed from containers. In New York, private companies are setting up 24 sites with what the city calls "micro-housing". In San Francisco, individuals have channelled the city's famed creativity to build earthquake-code homes. And some innovative thinkers are demonstrating that sea containers can be applied to larger-scale residences.
Award-winning Australian architect Todd Miller, of ZieglerBuild, used 31 shipping containers to create a family home in suburban Brisbane with 560 square metres of living space on a 706 square metre site.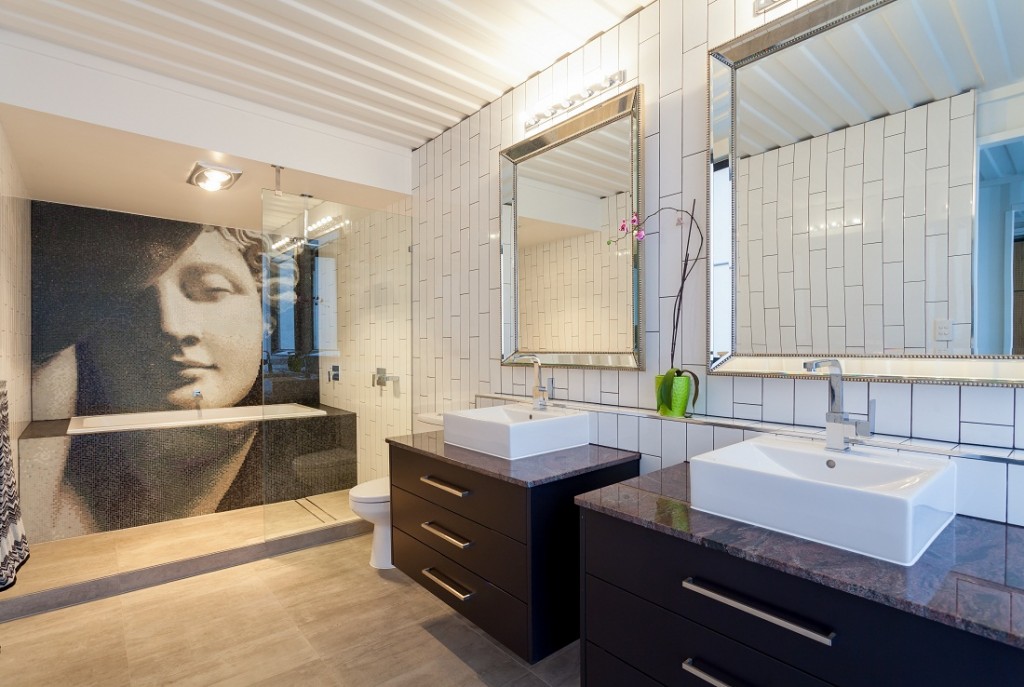 Miller, whose firm has a commitment to sourcing and using commercial discards, said he began to toy with the idea of using sea containers after assessing the price, structural integrity of the units. He then set about sourcing containers and working with an engineer.
"There are enough dormant containers in the world that will never be used again to go around the world twice," he says. "They can take 30 tonnes of goods stacked 10 containers high on a ship that racks 25 degrees for four weeks at sea. So this (house) can obviously take being stacked three high. It just sort of went from there."
Miller said given the home was three-storeys high, he opted to use new containers that had not been exposed to sea water or racking to ensure the lines were pristine. He also gave the house deeper foundations than on a traditional home.
"The foundations of this product are nine-metres in depth. They are micropiles. A normal foundation is a pier is 1200ml or 1.2 m. This thing is going nowhere – either down or up," he says.
Commercial Realities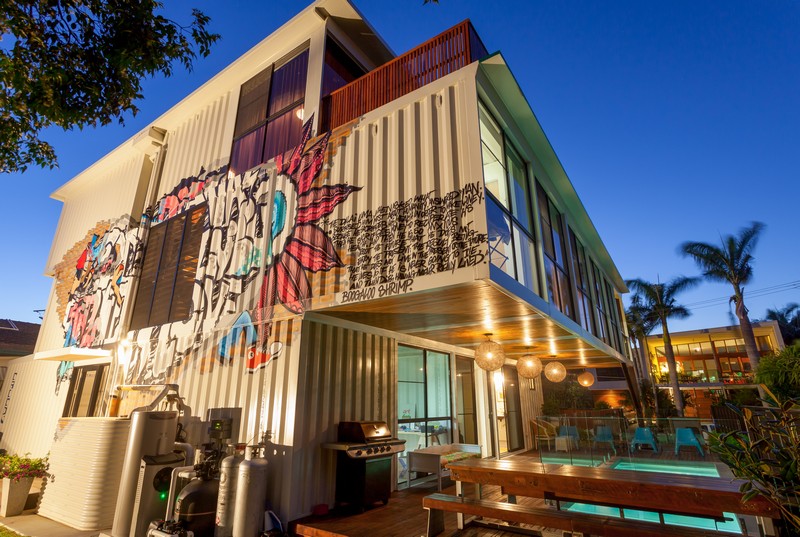 When a 6.3-magnitude earthquake wrecked Christchurch in New Zealand back in 2011, accommodation and a functioning central business district were high priorities. The award-winning Re:Start project provided a fast, albeit temporary, solution to revitalise the heart of the city's retail precinct, City Mall, while a longer term rebuild was progressing.
Anton Tritt was the project architect for Re:Start while with the Buchan Group architects and master planners. He is now a director at Dalman Architecture. He said about 120 shipping containers were used for the mall that opened in 2011.
"We looked at a whole lot of structures and buildings such as inflatables, fabric tensile, modular and portable. I had designed a container house so shipping containers were not unfamiliar to me," Tritt says. "We looked at all the options but came back to containers as we could use them and make them into a funky retail community space. We thought they were strong and we knew of other examples of them being used for these purposes. They are not too expensive to buy and you can alter them."
Alterations were made to the containers to meet some of the specific demands of the project in the wake of the earthquake.
"We had to strengthen them to handle the aftershocks. We had a strong building code in terms of structure," he says. "We cut out the (container) sides to glaze them and strengthened them with new beams and columns. The containers were placed on new reinforced concrete foundations. The strengthening of the contain­ers allowed for their modular nature to be retained. Plus the re-strengthening allowed for the buildings to be moved by crane and truck."
Firmly Grounded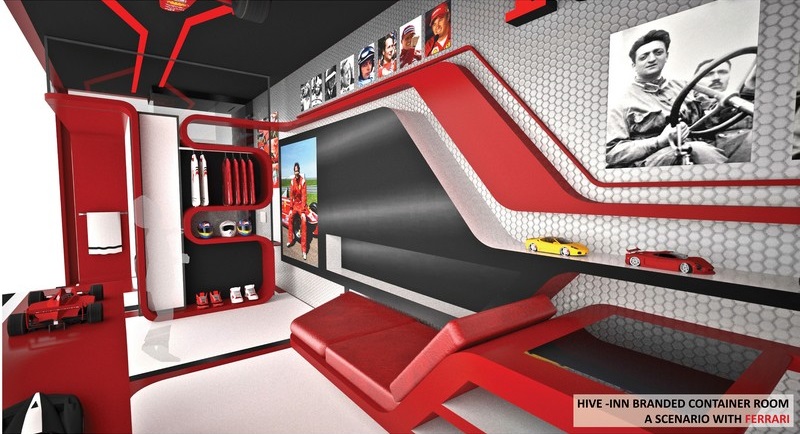 Tritt says he saw the potential for the containers to be used for low-cost housing. If the structures were intended for a more permanent use, durability and the surrounding environment had to be taken into context. To have the numbers add up, it was necessary to manufacture the housing units in high numbers, but he says containers had proved to be a versatile material.
"You can bolt and stack them in new forms and create spaces between the containers, There are a range of things you can do," he says. "They provide a colourful and industrial aesthetic and people seem to like them in urban spaces. They can be adapted in a number of ways."
In Asia, containers have largely found commercial uses. Pop-up displays for brands, driven by advertising, and utilitarian temporary shelters are common sights. The Hong Kong Government has used discarded containers in its new Community Green Stations.
Its first site in Sha Tin is a showcase for green design, with the HK$20.5 million building incorporating 14 sea containers.
The Energising Kowloon East temporary office has also seen second-hand freight containers employed for office space to reduce the embodied energy of the building.
The Sky's The Limit
Hong Kong's Ova Studio Ltd. has raised the bar for innovative uses of sea containers with its Hive-Inn Hotel. The firm entered the concept in the 2014 Radical Innovation Awards Competition.
The hospitality competition saw Ova present a hotel structure using sea containers that allows container rooms to travel in and out.
Ova Studio Director Christophe Barthelemy says one of the reasons they used containers is that they lent themselves by nature to stacking creating "modular" designs.
"What we have enhanced is the stacking: indeed while containers can be piled up on one another up to eight levels, we have devised a system (the grid) that allows 'unlimited' height," he says. "Also it was appealing to use "industrial" objects and divert them from their intended use. And in addition the Hive-Inn concept was based on the concept that the rooms could travel with its customer, hence the use of containers."Barthelemy said sea containers were a good option for construction for a number of reasons.
"Containers are self contained units and with little modification offer usable space. The essential benefit of containers is their customisation, which brings about a diverse plastic resolution," he says.
"In terms of aesthetics, containers can be fun and valuable. In terms of urban development, they can produce structures with similar densities to conventional buildings and can therefore offer a diversity that conventional buildings (particularly in Hong Kong) don't have."