SINGAPORE, 16 September2015 – Build Eco Xpo (BEX) Asia 2015, Southeast Asia's premier business event for the exchange of global expertise and technologies for sustainable building, has culminated with 11,060 visitors. This year, BEX Asia saw the addition of the first Mostra Convegno Expocomfort (MCE) exhibition in Asia – MCE Asia 2015.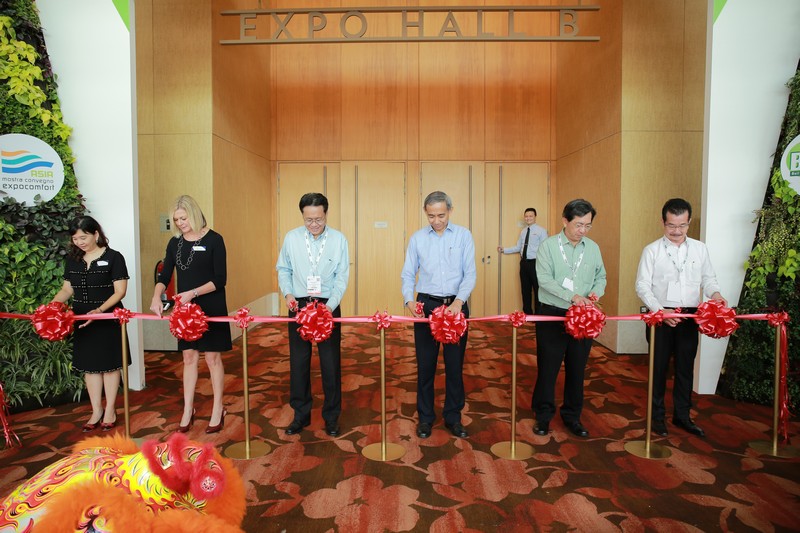 Held for the eighth year running, BEX Asia 2015 welcomed the Italy-based MCE to Singapore, an inaugural launch outside of Europe in Asia. Together, the exhibitions showcased technologies from more than 500 exhibiting companies from over 35 countries and regions across the world, including Australia, China, Germany, India, Italy, Japan, Turkey, and the United States as well as hosted delegates from Asia, Europe and South America.
Themed "Building Today, Sustaining Tomorrow," BEX and MCE Asia 2015 were held from 2 to 4 September 2015 at Marina Bay Sands Expo & Convention Centre. Set against a backdrop of rising energy demands and need for cost-effective technologies, both exhibitions concluded with more than US$125 million expected in green building business transactions. The three-day event also facilitated partnerships between visitors and exhibitors with over 332one to one business meetings.
The level of interaction at both BEX and MCE Asia 2015 has once again proven to be of benefit to both visitors and exhibitors too.
Mr. Michael Koo, Business Development Manager of Belka, said, "Exhibiting at BEX Asia this year has shown us that people are responding very positively to green ideas. It is encouraging to see that companies are embracing the implementation of green technology in commercial and residential areas. BEX has not only provided us with a valuable platform to network with businesses in the green industry, but also a chance to engage with visitors and showcase our solutions."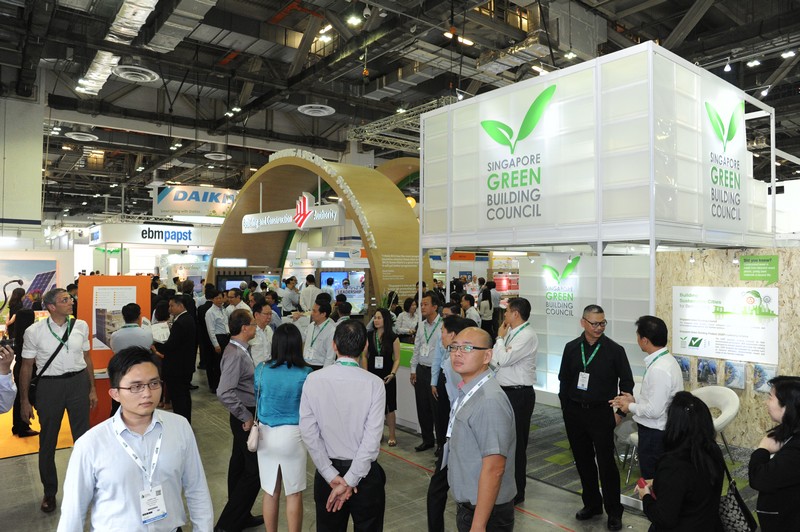 Also viewing BEX Asia as the platform to foster strong conversations about green building and sustainability is Ms. Jen Tan, REC's Vice President for Sales and Marketing in Asia Pacific. "This is our first time participating at BEX Asia and we have received positive feedback from customers and prospects. Our solar panels serve the need for eco-friendly rooftop in Singapore's limited space. Since REC commenced production in Singapore in 2010, we have reduced our own carbon footprint by more than 25%. As REC strives towards greater innovation for the solar industry, we have also found the Green View and Mostra Xchange seminar sessions at BEX Asia 2015 to be a great platform to educate, engage and more importantly establish our brand with buyers."
A special highlight this year was the addition of MCE Asia 2015. Held for the first time outside of Milan, Italy, the first edition of MCE Asia emphasizes the importance of integrating multiple disciplines and fields when considering a comprehensive set of green building solutions, including that of the heating, ventilation and air-conditioning (HVAC) industry.
"MCE Asia came to Singapore during the tenth year anniversary of Building and Construction Authority's (BCA) Green Mark scheme, which reinforcesSingapore's commitment towards creating a sustainable urban environment." said Mr. Winston Chow, Senior Sales Engineer of Smardt Chillers Pte Ltd. "Through MCE Asia 2015, the key takeaway for companies like us is that we are able to showcase our latest technologies to end users that can help them achieve the Green Mark award, and eventually, help Singapore to become a truly green city."
The ninth edition of BEX Asia 2015 is expected to be held from 7 to 9 September 2016. It will continue to see a greater introduction of cutting-edge green building technology, as well as a more diversified pool of exhibitors.
"In order for green technology to be widely adopted in both homes and companies, more still needs to be done. We will strive to ensure that events such as BEX and MCE Asia continue to provide a strong support base for exhibiting companies, so that they may continue to have a platform to share their solutions and link up with other solution providers," said Ms. Louise Chua, Project Director and Business Development Director of Reed Exhibitions, the organizer for BEX Asia 2015.
BEX Asia and MCE Asia are the anchor events of the Singapore Green Building Week, alongside the International Green Building Conference (IGBC) organized by the Building and Construction Authority of Singapore (BCA).
More information about the Singapore Green Building Week, International Green Building Conference, BEX Asia and MCE Asia 2015 is available at http://www.sgbw.com.sg/,http://www.bex-asia.com/ and http://www.mcexpocomfort-asia.com/.