(19 October 2022, Hong Kong) Build4Asia — Asia's Innovative Technology Showcase for Building, Electrical Engineering and Security Industries will return on 16-18 November at the Hong Kong Convention & Exhibition Centre to open up a full gamut of trading, learning and networking opportunities. Expecting more than 2,000 international brands and exhibitors, as well as 7,000+ professional trade buyers, Build4Asia will cement its position as the industry's favourite destination for visitors to explore innovations and capture new business opportunities.
(按此瀏覽中文版)
Leveraging extensive industry network and unwavering support from business partners, Build4Asia is expected to scale new heights with the ease of quarantine measures and more global industry peers returning.
"As the further loosening of COVID-19 measures and the increasing investment in infrastructure projects connecting the Greater Bay Area , we are very positive about the outlook for Hong Kong's building, engineering and security industries. This year, Build4Asia sees an increasing number in both international exhibitors and association partners, so you can tell the industries are really looking forward to being a part of it!" said Ms Janice Lee, Event Director — Build4Asia, Informa Markets.
Over the past few years, the biennial tradeshow has gone from strength to strength and is ready to achieve the next milestone in return for the industry's support along the way. In response to the overwhelming request from exhibitors and visitors, Build4Asia will be held annually starting from the 2022 edition. By returning once a year, the expo will provide more timely market information, better fulfil the needs of industry players and further strengthen the ties between the regional community without sacrificing the exhibition quality.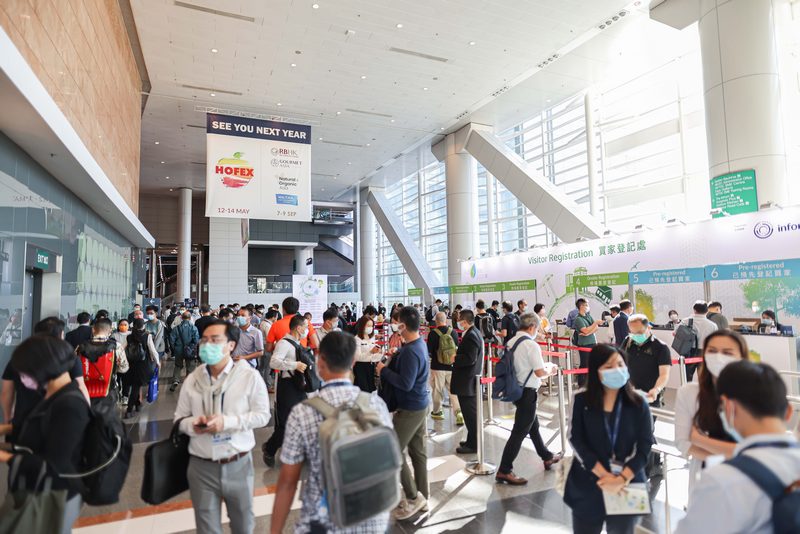 Strongest exhibitor line-up ever
Comprising 3 sectors including Asian Elenex, Asian Buildtex and Asian Securitex, the expo features an inspiring array of the most advanced solutions across a spectrum of infrastructure and building projects, from home and office refurbishing, sustainable development in green buildings to smart security solutions. Featuring an unparalleled line-up of exhibitors at Build4Asia 2022, visitors will see a mixture of old and new faces including parking and access gate system specialist, ACE Automatic; door access solutions provider, AUB; digital energy management solutions provider, CLP Innovation Enterprises; smart living technology company, C Cheng Technology Limited; comprehensive security and fire solution company, Chubb; refrigerating and air conditioning specialist, Ever Cool; the world's leading Japanese brand Mitsubishi; biometric, security and software solution provider, Solution Expert and many more.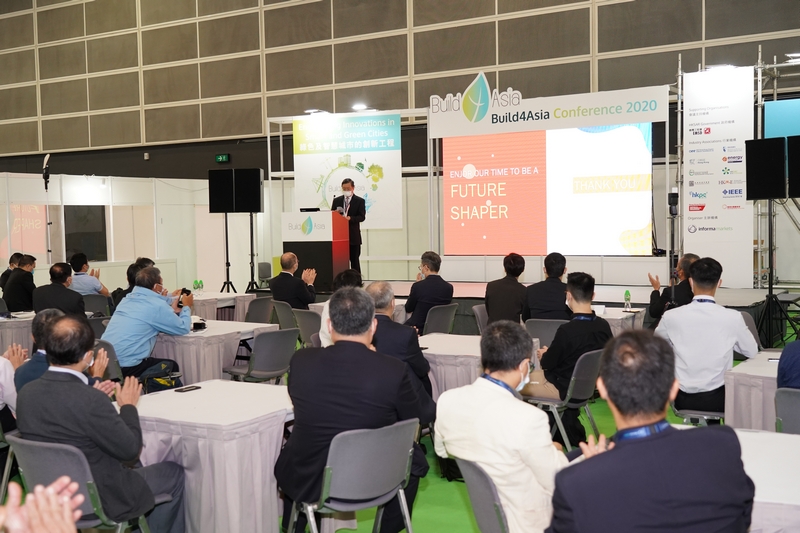 World-class events led by thought-leaders
Build4Asia gathers the brightest minds across sectors to dive into a series of educational and inspiring conferences, seminars and awards ceremony, making the expo a breeding ground for ideas and innovation. Through these events, visitors will get hands-on with the latest trends, exchange insights with like-mined professionals and further expand business network.
Returning every edition with a brand-new topic led by the Hong Kong Police Force and other key international security associations, Asian Securitex Conference this year has invited Ms Jane Curzon Lo, BBS, JP, Chairman of Security and Guarding Services Industry Authority, as the opening remarks and keynote speaker. The conference will cover a series of topics including Cybersecurity & Cybercrime, Security Procedure and Technology in the Post-pandemic Situation, the influence of Robotic/Automation and AI towards Emergency Response and Control, Hong Kong Qualifications Framework (HKQF) and many more!
To tap into the enormous potential in green and sustainable buildings, Build4Asia Conference 2022 convenes the most sought-after speakers from the HKSAR Government, leading companies, associations and sustainability practitioners to explore engineering innovations and solutions which will pave the way for carbon neutrality and net zero. Mr Tse Chin-wan, BBS, JP, Secretary of Environment and Ecology and Ir Eric Pang, JP, Director of Electrical and Mechanical Services Department of the HKSAR Government will be the opening and closing keynote speakers to engage audience in a full day of meaningful and inspirational discussions.
Asia has been gaining pace in its progress within the realm of ESG and sustainability. To ride this new wave, Build4Asia will launch the brand-new ESG Asia Forum where visitors will meet finance, sustainability and governance experts to explore investor expectations and new practices to stand out in the new era of ESG reporting. The forum will shed lights on topics like Indoor environment, Carbon Reduction, Climate Change Adaptation, ESG Data, Renewable Energy, Hydrogen Economy, to name but a few.
Taking place 3 days in a row, the Exhibitor's Forum provides an interactive stage for IFMA (International Facility Management Association), PMSA (Property Management Services Authority), RICS (Royal Institution of Chartered Surveyors) and companies to share a wide range of industry news, knowledge and technologies with the audience, from Eco-labelling, building waterproof, indoor environment to smart measuring technologies.
As one of the most recognised industry awards, Build4Asia Awards 2022 will return to celebrate the achievements, developments and innovations within the building and construction industry. Developers, architects, interior designers, contractors, engineers, local authorities will gather under one roof to set examples for excellent industry practices and exchange meaningful insights.
The show is open to trade professionals and media only and visitors must be aged 18 or above. Pre-registration passes include a 3-day show admission e-badge, priority to reserve seats for onsite events and access to the tradeshow's complimentary business matching services.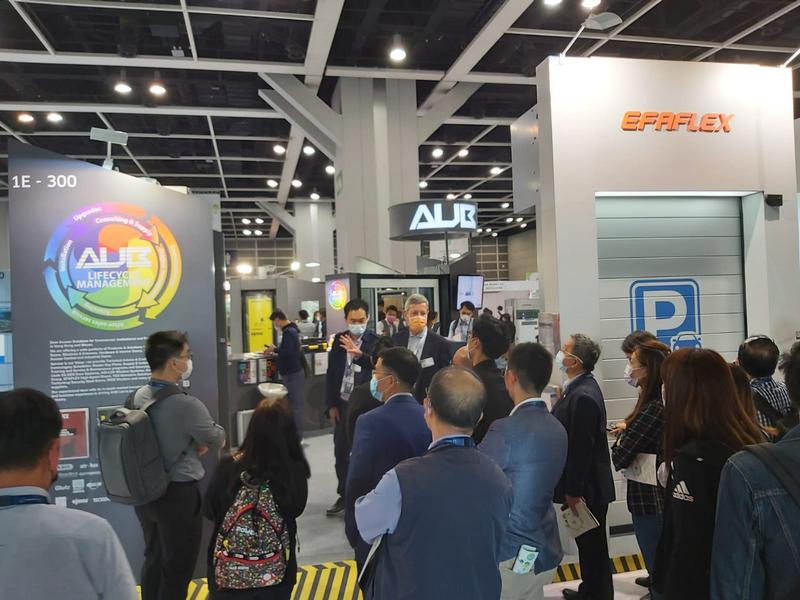 Pre-registration for Build4Asia 2022 is now open on www.build4asia.com.