(27 November 2018, Hong Kong) CBRE celebrates 40 years of business in Hong Kong this year. Founded in 1978, the company has evolved from a real estate firm with less than 10 employees to become one of the largest commercial real estate service providers and investment firms in the city.
CBRE Hong Kong has grown considerably through natural expansion and strategic acquisition since the business first entered the market. Today, Hong Kong is CBRE's strategic regional hub and Asia Pacific headquarters, with more than 1000 professionals working together to provide clients the best and most informed real estate solutions.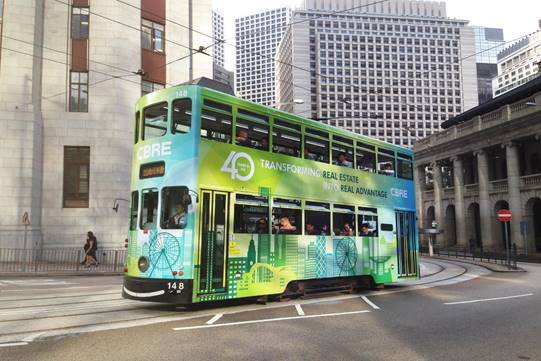 Tom Gaffney, Regional Managing Director, CBRE Greater Bay Area & Hong Kong, said, "Hong Kong's real estate industry has undergone many stages of growth in the past four decades. By building strong, trusting partnerships with our clients through the dedication of our people, our business has thrived against various macro- and micro-economic headwinds. Over the past 40 years we have influenced market trends; orchestrated some of the biggest transactions in the sector; managed award-winning real estate projects; brought many of the world's best and biggest brands to the city, and created world class workplaces for Hong Kong's leading firms.
This year, CBRE readied itself for the next phase of growth by establishing the Greater Bay Area as a new business geography. As one of the major bay area economies in the world, the Greater Bay Area offers unprecedented potential for our clients and for CBRE. By establishing this new business geography, we can better build advantage for our clients and grow our real estate business in the Southern China economic powerhouse," Gaffney added.
To celebrate the 40-year anniversary, CBRE Hong Kong has organized a plethora of external and internal initiatives, including 40th Anniversary-themed trams along Hong Kong Island.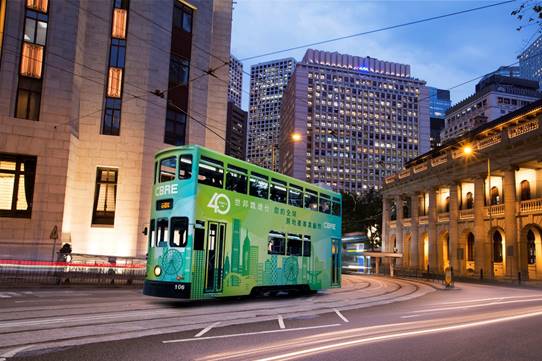 Click here to read CBRE Hong Kong's timeline.