(20 January 2022, Hong Kong) CBRE foresees a record year for Asia Pacific commercial real estate investment in 2022, driven by steady economic growth and pent-up investor demand, according to the company's 2022 Asia Pacific Real Estate Market Outlook.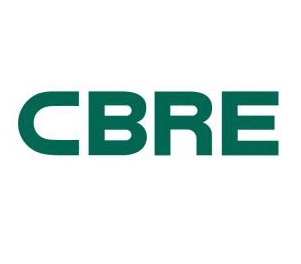 CBRE expects total investment volume this year to grow by at least 5% to more than US$150 billion, surpassing the previous pre-pandemic high of US$142 billion in 2017. Strong investment activity from close-ended real estate funds, REITs and institutional investors—including many that paused acquisitions at the onset of the pandemic in 2020—are expected to drive the recovery. It is estimated that institutions in the region have up to US$500 billion in equity on their balance sheets awaiting deployment.
Improved economic prospects, the successful containment of COVID-19 in Hong Kong and gradual recovery in leasing activity combined to ensure strong investment demand for commercial properties in 2021.
Reeves Yan, Executive Director, Head of Capital Markets, CBRE Hong Kong: "We saw a strong investment demand for commercial properties in 2021 due to the improved economic prospects, the containment of COVID-19 in Hong Kong and gradual recovery in leasing activity. Looking in 2022, we foresee growing interest from investors looking to purchase hotels for conversion into multi-family rental assets, serviced apartments or co-living space in urban areas, driven by strong end-user demand from young professionals wanting to move out from the family home to their own private spaces closer to work. Also, while pandemic-related restrictions continue to weigh heavily on the retail sector, investors with retail management expertise may view the current downward trend as an opportunity to buy well-located retail facilities, such as high street retail in Hong Kong."
Office
Most offices in Asia Pacific markets have reopened or are in the process of welcoming employees back to office-based working. The Omicron variant is unlikely to substantially derail the recovery of office demand as companies gain more confidence in the return to the office and hybrid working. Google Mobility Index data show that traffic in office districts in Hong Kong, Korea and Taiwan has already recovered to pre-COVID levels.
The region's Grade A office rents are set to grow around 1.0% in 2022, with Singapore leading the growth at more than 10%. In Hong Kong, rents in Central will stabilize temporarily ahead of new supply in this submarket due to come on stream in 2023. Flight-to-quality relocations and newer, greener buildings are expected to help Asia Pacific's office market recover from its longest downward rental cycle in 20 years.
Logistics
Asia Pacific's industrial and logistics sector is likely to see another strong year, buoyed by a solid regional economic outlook and improved global trade. Logistics rents are expected to grow for a 12th consecutive year across all major markets, led by Hong Kong, which is projected to register growth of 7.5% y-o-y on the back of reduced supply availability and the anticipation of trade growth when borders with mainland China re-open. Supply pressure is expected to be uneven across the rest of the region Greater Tokyo and Guangzhou leading the pipeline of new supply reaching the market this year.
Retail
The emergence of the Omicron variant at the end of 2021 added fresh uncertainty to the retail market outlook. Prior to that, consumer footfall across the region had almost fully recovered to pre-pandemic levels, reflecting rising vaccination rates and easing restrictions on economic activity. Markets such as in Tokyo (Ginza), Hong Kong and Shanghai, where vacancy has peaked or begun to fall, have seen asking rents increase in recent months. Rents in Hong Kong stand 60% below the previous peak in 2013/2014, enabling retailers to re-enter and re-locate to better locations. CBRE retains its positive outlook for the asset class in 2022 as more markets return to growth, despite the delayed recovery of tourist-oriented retail.
Robust Economy to Drive Commercial Real Estate Recovery
Asia Pacific economies achieved relative success in containing the COVID-19 pandemic in 2021, having fully vaccinated more than half of their populations. While the emergence of the Omicron variant has introduced uncertainties, CBRE believes it will not derail Asia Pacific's economic recovery in 2022.
"While the latest development of Omicron adds to uncertainties in Hong Kong's economy and business environment, the city has gained experience in the past 2 years handling the pandemic and maintaining new normal in order. We have seen mild recovery in certain areas such as Grade A office market in Central and Kowloon East. Industrial sector has been the best performing sector in 2021 and it is expected to continue this year given the shrinking stock availability and strong demand from logistics operators," said Marcos Chan, Executive Director and Head of Research, CBRE Hong Kong.
Please click here for Asia Pacific Market Outlook report.