(13 March 2023, Hong Kong) For the 12th consecutive year, CBRE was named top-ranked firm for global commercial real estate investment sales during 2022 by MSCI Real Assets. CBRE held the top spot across the five largest asset classes — office (25.8% market share), industrial (31.3%), retail (23.5%), multifamily (17.8%) and hotels (20.0%).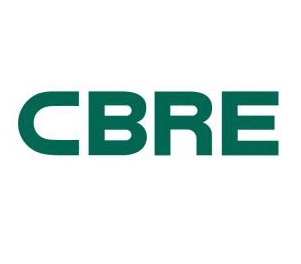 Along with the winning global market share of 23.4%, CBRE leads commercial real estate investment sales in Asia Pacific with a 33.9% market share and in Hong Kong SAR with a 34.9% market share.
"In such a competitive market in Hong Kong, being ranked no. 1 in 2022 for commercial real estate investment sales speaks volumes about our tenacity and all-rounded capability," said Jonathan Chau, Executive Director, Head of Investment Property & Private Office, Capital Markets, CBRE Hong Kong. "With the improved business flow and investment market sentiment, we are doubling down on the efforts to fuel our growth in our capital advisory and private equity businesses, creating innovative solutions to help clients realize their investment goals."
In Hong Kong, CBRE was the market leader in the industrial sector (50.2%).
"Industrial assets have been in high demand in Hong Kong," said Reeves Yan, Executive Director, Head of Capital Markets, CBRE Hong Kong. "With low vacancy rates and rising rents, the industrial sector was the most actively traded asset class in 2022, accounting for a 40% share of the year's total investment volume. As a full-service real estate services advisor, we work across all departments and leverage our market intelligence to provide the most incisive advice to our clients to help them maximize investor returns."
"We thank our clients for their continued trust in our ability to consistently facilitate solutions that meet their investment goals," said Greg Hyland, Head of Capital Markets, Asia Pacific for CBRE. "This year, our Capital Markets teams will continue to leverage our world class market intelligence and deep relationships to provide sound advice to our clients to address their unique needs amid a fast-changing market landscape."