New CML190 luffing-jib crane by Comansa CM – Bauma China trade show was the perfect opportunity for the launch of the first series of luffers from the Hangzhou manufacturer
With more than 170.000 visitors, Shanghai's Bauma China is Asia's most important trade show for construction machinery. Therefore, Comansa CM chose it as the right place to launch its first luffing-jib tower crane, named CML190. With this brand new model, Comansa CM releases the CML Series of luffing-jib cranes, which will be completed in the following months with more cranes.
The CML190 crane comes in two versions of maximum load capacity (12 and 18 tonnes), both with maximum reach of 60 metres and different jib configurations every five metres. This luffer, as well as the upcoming models of the CML Series, have been designed under Linden Comansa's modular system. Therefore, every component of the crane is light and compact to allow an easy transportation and a fast erection. Furthermore, the hoisting and luffing cables come preinstalled from the factory for a faster installation of the crane.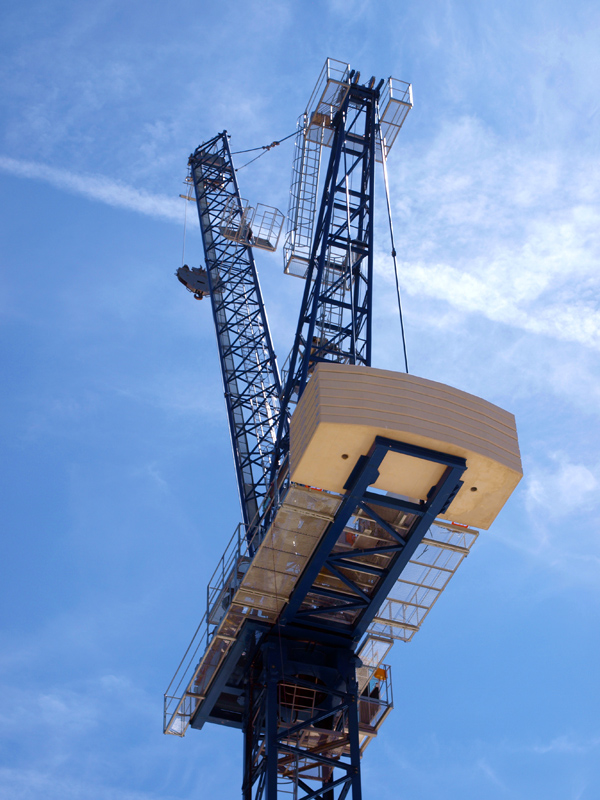 The main technical features of the new cranes are:
–         Hoist mechanism placed in the front of the slewing part, which allows more drum capacity and a reduced counter-jib radius.
–         Different hoist winch options, to achieve maximum hoist speeds of up to 178 metres per minute and drum capacity for up to 1,280 metres            of wire rope.
–         All hoisting, slewing and luffing movements are frequency controlled for smooth and precise manoeuvres.
–         The new CML cranes feature a control system, popularly known as "Level Luffing", which allows electronic coordination between the                  luffing and hoisting mechanisms.
–         A hydraulic push and retention system allows a smooth luffing movement of the jib.
–         The speed of the luffing movement changes depending on the jib angle to ensure a fine approach of the load.
–         Both hoist and luffing movements allow microspeed mode for an optimal positioning control.
–         The luffing drive includes a double brake system to boost safety.
Both versions of the new model will be available for customers in Asia, Middle East and Oceania, from 2017. Comansa CM is confident that the CML Series will have a warm welcome in markets such as Thailand, South Korea or Malaysia, in which there are many high rise construction projects and the demand of luffing-jib tower cranes is increasing. Actually, the exhibited model has been sold to Thailand dealer Smart (1994) Ltd.
Main characteristics of the current CML Series:
| | | | | |
| --- | --- | --- | --- | --- |
| Model | Max. load | Max. reach | Jib-end load | Freestanding height |
| CML190 12t | 12,000 kg | 60 m | 1,550 kg | 64.4 m |
| CML190 18t | 18,000 kg | 60 m | 1,550 kg | 64.4 m |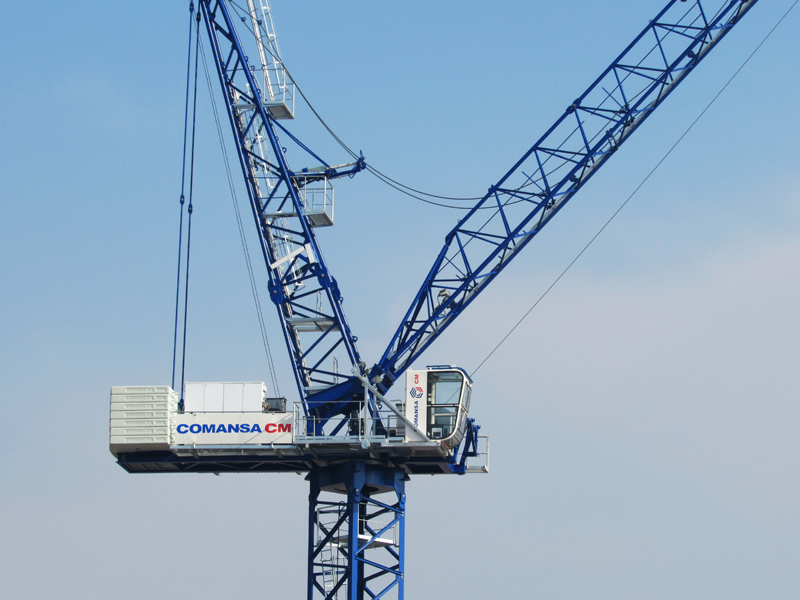 Along with exhibiting the new CML190, Comansa CM also taught customers and visitors about its recent novelties: the new 8 metre folding cross base, and the CM1600 Series of Flat-Top tower cranes. These new models are available since last September and have maximum load capacity of 10 or 12 tonnes.
Also, a few details of the upcoming LCL700 luffing-jib crane from Linden Comansa were revealed. This new crane, the biggest luffer from the Spain based manufacturer, will come in two versions of maximum load capacity: 50 and 64 tonnes. It will be available worldwide from March 2017.
The Bauma China trade show was again a success for Comansa CM. In addition to the agreements signed in Shanghai, including three units of the CML190, Comansa CM and the Linden Comansa group greeted many customers not only from Asia and the Middle East, but from all over the world.
For more information contact Mariano Echávarri at [email protected], or phone +34 948 33 50 20.