Corgan, a global design firm with deep technical expertise, has a reputation for delivering an enhanced experience for both clients and users of their facilities. Ranked as the 7th largest US-based architecture firm focused solely on design, the practice listens to their clients and transforms their insights into forms that inspire, inform and innovate.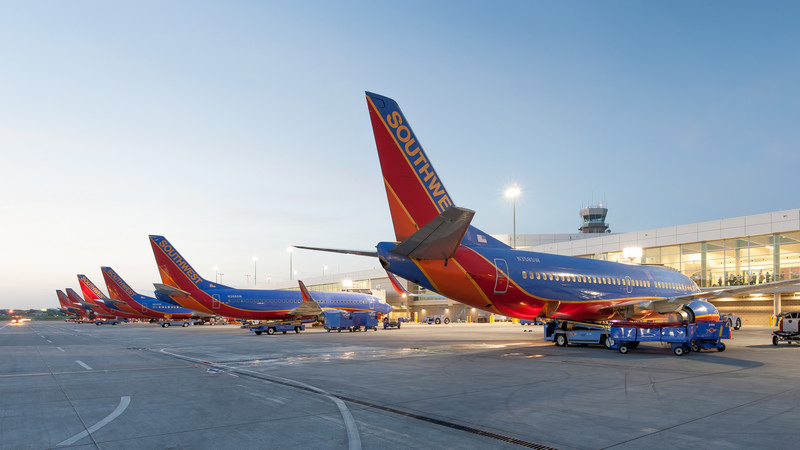 Jack M. Corgan founded the firm in 1938 as one of the first ten individuals to pass the newly implemented state licensing exam for architecture. Early projects consisted of hundreds of movie theatres and drive-ins across the southwest US. Today, Corgan has expanded beyond North America and has offices in the Middle East and Asia. Having completed projects across Mainland China for nearly a decade, Corgan has now established a business in Hong Kong as a new base of operations for its continued expansion into Asia.
"Corgan brings a fresh perspective and proven expertise to this region. Not only as a firm with significant capabilities in Healthcare, Education and Commercial and Mixed-Use projects, but particularly as a firm that specializes in solving the unique challenges of delivering transportation and technology infrastructure," said the firm's Regional Director, Francis Walker. "We have a lot to offer – including experience that is second to none, and I believe there is a bright futur e for us here."
Aviation Experts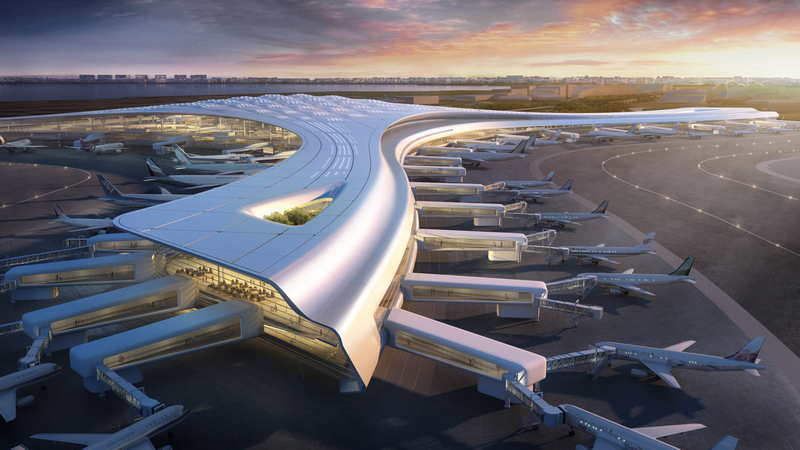 For over 65 years, the firm has served major airport authorities, airlines and corporations with their aviation needs across a broad scope of works. The result is a thorough understanding of the functional, operational, programmatic and commercial revenue generation issues inherent in aviation projects. More than 160 architects, interior designers and planning specialists, focused solely on airport projects, provide strategic direction and leadership in the design, detailed planning, systems integration and operational configuration of these complex buildings.
Corgan's global presence and leadership in the development of terminal facilities is both current and significant. The practice has substantial on-going planning and design projects at nine of the twelve busiest mega-hubs in the world, with many of these projects valued in the multi-billions of dollars. In the past five years Corgan has planned and designed almost three million square metres of terminal facilities globally. This experience has been fuelled by several advanced on-going research initiatives placing Corgan at the heart of the conversation about the future of terminal design.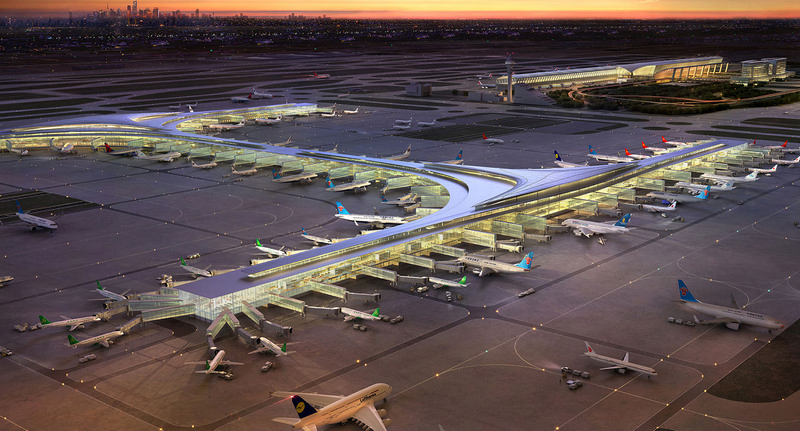 Corgan's current signature aviation project in Asia is the new Shanghai Pudong South Satellite. Corgan is the planner and design architect for this facility, awarded through international competition in 2013. This project is in excess of 600,000 square metres in size (larger than HKIA Terminal 1) making it third largest airport facility in the world behind Dubai Terminal 3 and Beijing Terminal 3. It will include 100 gates, extends over a one square kilometre site and will be served by two new underground people mover systems. Due to its size, and the fact that it will serve both domestic and international traffic from two different terminals, this facility will come to be viewed as the most operationally complex satellite concourse the world has ever seen.
Jonathan Massey, Managing Principal and Aviation leader commented on Corgan's decision to expand their presence in SE Asia. "We have a history in China with projects for aviation and critical facilities clients, which, in addition to hundreds of other airport projects worldwide, gives us a depth of experience most firms simply don't have. We see Asia as the next frontier in need of substantial aviation and data centre development, and we are confident that Corgan has the expertise, service and solutions that the burgeoning aviation sector in Asia will require over the coming decade ."
Critical Facility Experts
Like its aviation practice, Corgan's critical facility accomplishments are world-renowned. From the first ground-up reservation facility in the world in 1979 to the first LEED Platinum Certified freestanding data centre in the United States, Corgan's critical facility specialists have spent years studying the engineering systems at the core of these projects. To date the practice has been responsible for more than 112,000 square metres of white floor space and recently, Corgan was ranked as one of the top six design firms in the global data centr e market.
Corgan has over 30 years of data centre design experience and has dozens of dedicated professionals who specialise in critical facilities design.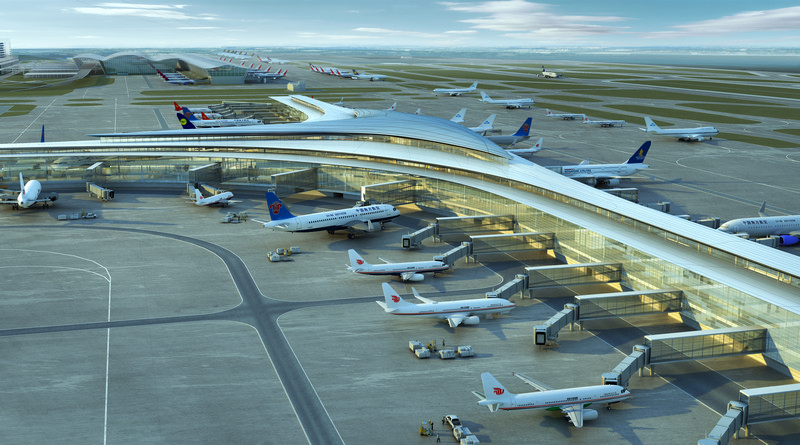 Globally, Corgan has completed over four million square metres of data centre space, and over 1,700 megawatts of critical power. Corgan has delivered projects for both third-party operators and enterprises clients that include Apple, Toyota, China Construction Bank, UBS, Citi/JP Morgan Chase, Equinix, and several Fortune 100 firms.
Scott Ruch, Managing Principal and Critical Facility market sector leader said, "The opportunity to further develop our global presence through our experience and expertise is welcome. Through our decades of designing critical facilities we have seen our data centr es become more and more efficient. Today Corgan is on the cutting edge data centre design and is delivering robust facilities with the lowest power utilisations ever seen. We want to bring our fresh perspective and technical acuity to Southeast Asia and look forward to developing new partnerships in this critical sector.
Corgan has been in China since 2007 and has worked on major projects for China Construction Bank, Cloudsite, Research in Motion, the Shanghai Pudong International Airport, and the Shanghai Stock Exchange. David Marquard, General Manager of Corgan's China office and who has lived and worked in China with Corgan for over a decade, said, "Corgan has been a participant in Southeast's Asia's rapid growth and here today in 2016 we have a clear understanding of Southeast Asia's many unique and varied regional project issues, and opportunities. Our clients have consistently responded positively to Corgan's performance and today we are well positioned to contribute full y to further growth in the region." For further information on Corgan's illustrious history and how this leading practice could contribute positively to the success of your next project, please send an email to [email protected].