Innovative Associate Technology Limited was formed in 2004 with the goal of becoming a leading supplier of enterprise class solutions based around Knowledge Management, Document Management, Records Management, Image Management, Business Process automation and Document Scanning solutions.
(按此瀏覽中文版)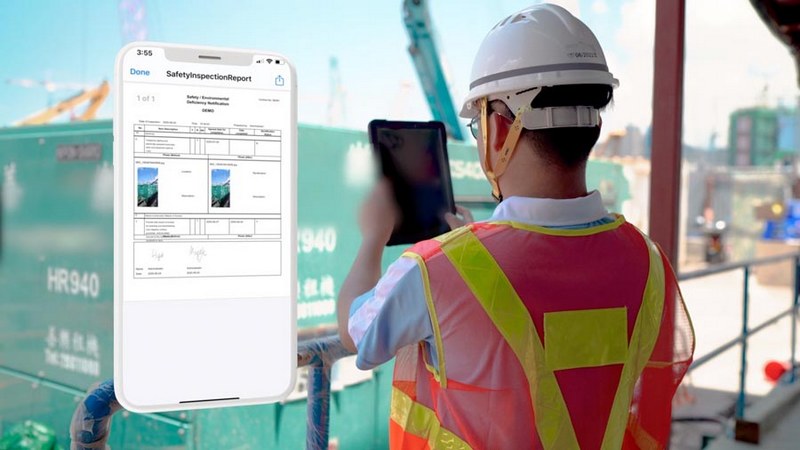 Since April 2020, construction projects with a pre-tender estimate exceeding HK$300 million have had to be run electronically in order to increase productivity and be more environmentally friendly. Innovative Associate Technology Limited's InnoShare DWSS system is an online centralised portal where construction works information is collected and workflows of site activities can be managed. It was designed with a modern and green construction environment in mind.
The portal contains E-RISC, E-Diary and E-Safety modules and serves desktop, laptop and mobile device users over a secure network. This ensures ease of access to users across a construction site. With InnoShare DWSS, the company also provides an end-to-end professional service in addition to the technology itself; it contains user and administrator training and consultation, ensuring an all-round technology solution and a user-friendly product.
InnoShare DWSS benefits both its users – including government departments, contractors and consultants – and the wider public. It allows multiple parties to be involved in real-time monitoring, with secured protection such as double authentication and mobile device management (MDM). The system helps to maintain the construction work's quality and safety with the inclusion of electronic checklists, data logs, hazard ratings and Inspection Test Plans (ITPs). Automatic operation may also help lower labour and time costs during projects.
InnoShare DWSS is an innovation which not only satisfies clients' needs, but keeps pace with current market development trends. Looking to the environmental benefits, the storage of data including text and photographs on an online portal significantly reduces paper waste. This creates a green and progressive construction environment.
Visit IA Technology.