Once home to New York's financial institutions, Downtown Manhattan has undergone a dramatic transformation into a burgeoning cultural destination. With, in excess of $30 billion invested in real estate and infrastructure in the last decade alone, this historic area has attracted a wealth of creative industries and in turn, a three-fold increase in its residential population. Downtown New York is now recognised for its skyline, top-tier educational institutions, world-class shopping and dining, and its abundance of outdoor greenspaces with 84 acres of parks and open spaces. Facilitated by the repurposing of office buildings and skyscrapers along Wall Street and Broadway into residential towers, the area is now home to 62,000 people.
Notable amongst these is One Wall Street, the former Irving Trust Building located to the west of the New York Stock Exchange and Broadway, currently undergoing the largest office to residential conversion in New York City's history, set for completion in 2022. Redeveloped by Macklowe Properties, the 56-storey building will be comprised of 566 homes ranging from studios to four-bedrooms, with a prized penthouse all set within a 20th century Landmark Art Deco building designed by New York Times' "Architect of the Century," Ralph Walker.
Catering to downtown's growing and affluent residential base, One Wall Street will offer 174,000 square feet of retail space for up to eight tenants, establishing a new retail corridor along one of the city's most recognizable streets – Wall Street. The first named tenant at One Wall Street was announced in 2018 to be Whole Foods Market who have leased a 44,000-square-foot grocery store occupying the lower level retail portion of the building. Macklowe announced in early 2019 that Life Time will take 74,000-square-feet of retail space to create the ultimate wellness-centric lifestyle experience.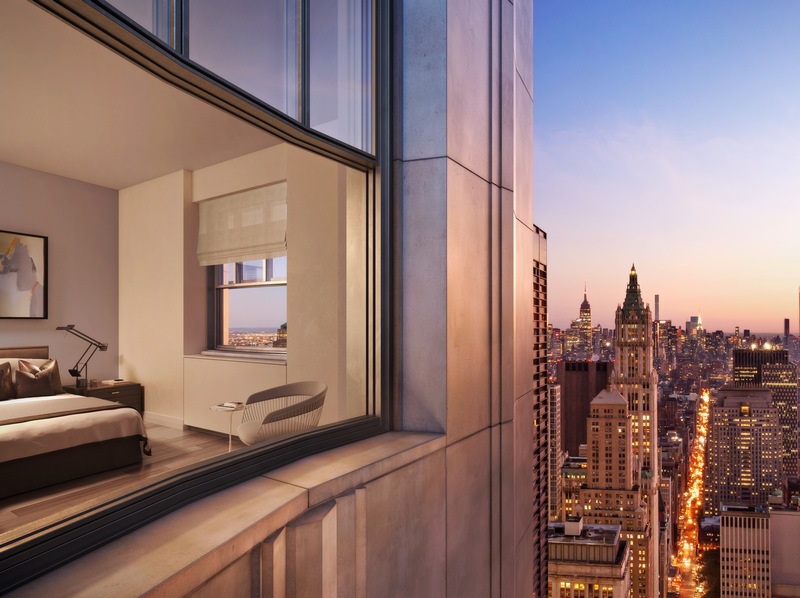 "In the delivery of One Wall Street, Macklowe will breathe new life into the iconic architectural structure, accommodating a new demographic of professionals moving downtown. One Wall Street will become one of New York's most desirable residential addresses, as it helps to usher in a new renaissance for the neighbourhood," comments Harry Macklowe, Founder and Chairman of Macklowe Properties.
The shift in tenants began in the 1970's when the first financial institutions began to relocate to Midtown Manhattan and accelerated following 9/11. Now the area has attracted over 800 technology, media, advertising, and information companies (TAMI) – including Spotify, Condé Nast and WeWork – firmly cementing the neighbourhood's appeal to industries outside of the financial sector. A testament to downtown's diversification, the district has continued to attract globally recognised brands such as ESPN, Nike, and J. Crew, despite strong competition from other parts of the city. With 5.5 million square feet of new commercial leasing activity last year alone, downtown Manhattan's reputation as the neighbourhood of choice for cutting edge and innovative firms has been firmly established.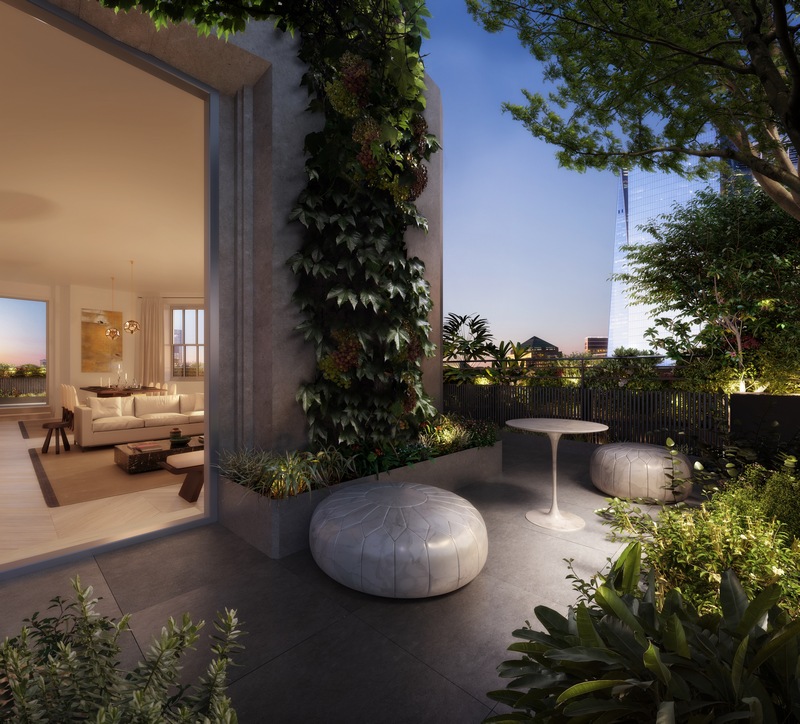 Since 2005, $6.4 billion has been invested in the area's transportation infrastructure, which has facilitated the addition of 12 new subway lines, 30 bus routes, 20 ferry routes, 28 Bikeshare stations, and Spanish architect Santiago Calatrava's $4 billion "Oculus," a light filled subterranean rail station and shopping centre. Proof that demand shows no sign of abating in downtown New York, 2018 saw the reopening of the WTC-Cortlandt 1 Train station, which had been closed for almost two decades, and now opens directly into the west side of the Oculus. The city's hugely popular ferry system is also expanding to increase connections to downtown's Pier 11.
Developers are not alone in identifying an opportunity in the area – many renowned chefs and restauranteurs including David Chang, Jean-Georges Vongerichten, Lidia Bastianich and Keith McNally are realizing their most exciting projects to date in downtown New York. Similarly, entertainment institutions, such as the Perelman Performing Arts Center at the World Trade Center and the new concert venue atop Pier 17, which opened last summer in downtown's Seaport District, are helping put downtown on the map as a 24-hour destination. Prices at One Wall Street will begin at $1.5 million.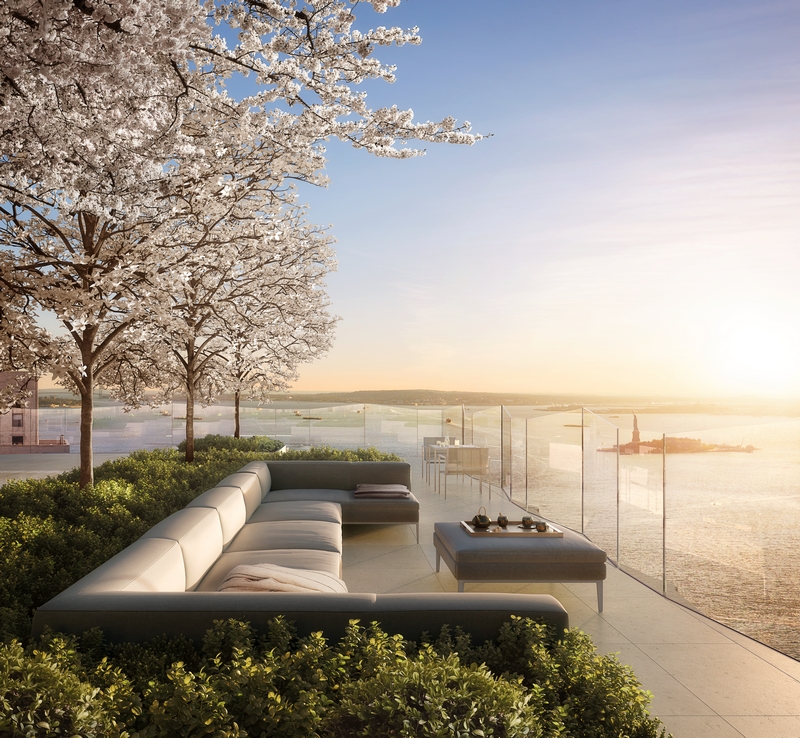 For more information please visit www.onewallstreet.com.