The 4th Bi-annual Architecture Forum, held during the Build4Asia expo in the Hong Kong Convention and Exhibition Centre, saw a lively exchange of professional insights under the theme of "Architecture Right Now in the PRC." The speakers included Alexander Wong, Founder & Director of Alexander Wong Architects; Clive Chow, Director of PH Alpha Design; David Buffonge, Co-founder & Executive Director of Lead 8 and Hugh Brennand, Executive Director & Founding Partner of Inhabit Group.
Attended by a sizeable audience, the presentation was moderated by Mike Staley, Publisher of PRC Magazine which organised the forum and the networking event that followed.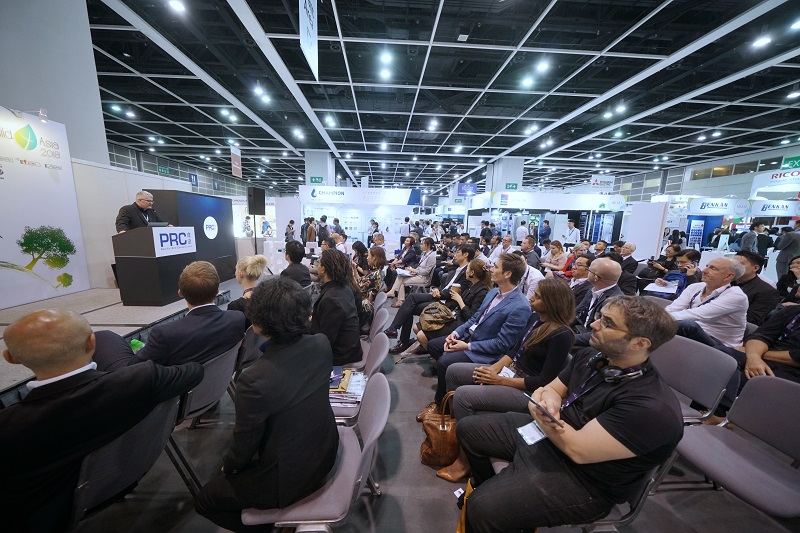 Role of culture in architectural design
Wong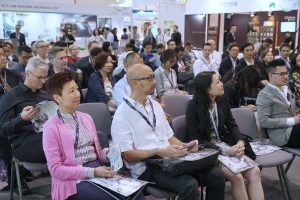 opened the forum by emphasising the role of culture in architectural design and innovation. This was further illustrated with a number of award-winning projects undertaken by his company in Chinese cities, under the themes of "The Culture of the Future", "The Culture of Children's Imagination", "The Culture of Nature Wild", "The Culture of Hygiene", "The Culture of Japanese Lifestyle Supermarket" and others. Futuristic cinemas, luxury homes, thematic shopping malls and bathrooms of tomorrow were among the projects mentioned.
Wong's slide presentation showed how his signature works provide a sensual and seductive spatial experience, informed by diverse cultural inspirations. For example, the eye-catchinginterior design of Cinema City Langham Place in Mongkok, Hong Kong, seeks to recreate "the world of desires" in internationally acclaimed film director Wong Kar Wai's movies. At the Creative Culture City project in Hengqin, the highlights include a "Wulu Lobby" inspired by the famous Wulu design from traditional Chinese arts and crafts and the unique "iBall Entrance" based on Joseph Kosinski's sci-fi film "Oblivion." "Design and Innovation should always be connected to and based on culture," he concluded his address, quoting from the late British novelist E. M. Forster.
Market strategy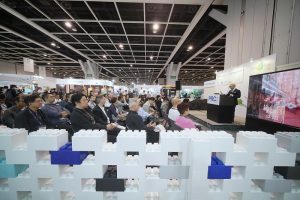 A similarly engaging presentation came from Chow, complete with examples of his company's projects executed in China, for clients who all demanded their buildings to look "iconic." To meet their expectations, he adopted a strategy, marked by "a visually attractive design," "a new story" and a "market-driven approach." He says: "Consumers go to the malls not just to shop, but to hang out and something is needed to attract them there." Creating novel design features to attract visitors, he had the bow of a large wooden boat built into the interior of Longfor Changzhou Paradise Walk mall in Jiangsu province of China and a giant slide incorporated into Chongqing Dadukou Mixed-Use Development in Chongqing city.
He also noted that China has undergone phenomenal developments in building design over the past decades. This has translated into more enlightened design solutions being commissioned by Chinese clients. Exemplifying this trend is the new library of Chongqing Real Estate College in Chongqing city. Instead of "a traditional shoebox design" characterising libraries from the past, the project owner embraced a visionary blueprint inspired by the lantern flower, executed with natural flowing lines for the roof and façade and incorporating a "Light of Knowledge" concept.
Mixed-use developments in a sharing economy
Another speaker David Buffonge believed that good architecture is about "people, place, space and time." He considered mixed-use properties highly sustainable for they facilitate people "to live, work and play in a compact way, within a high-density environment close to public transport." Overseeing a multitude of PRC projects from The China Horoy Guanze Mixed-Use Development in the Qianhai district of Shenzhen to the International Trade City in Shanghai, he says, "Getting all these ingredients work together in one piece is quite a challenge." Besides connectivity, new building designs must also adapt to the needs of millennials in a sharing economy, where the boundaries of work, retail, living and leisure are increasingly blurred. He cited the example of Starbucks, which has seen its outlets used by many as a mobile workplace.
Buffonge also predicted a "vertical future" in China, where taller buildings will emerge to house millions of migrants moving to the cities. Adaptability and change will be the buzzwords, as many buildings are expected to be transformed to other uses. A prime example is the Pacific Century Place in Beijing, a LEED-certified mixed-use development converted from a department store. He also foresaw the rise of mixed-use projects located within and around airports.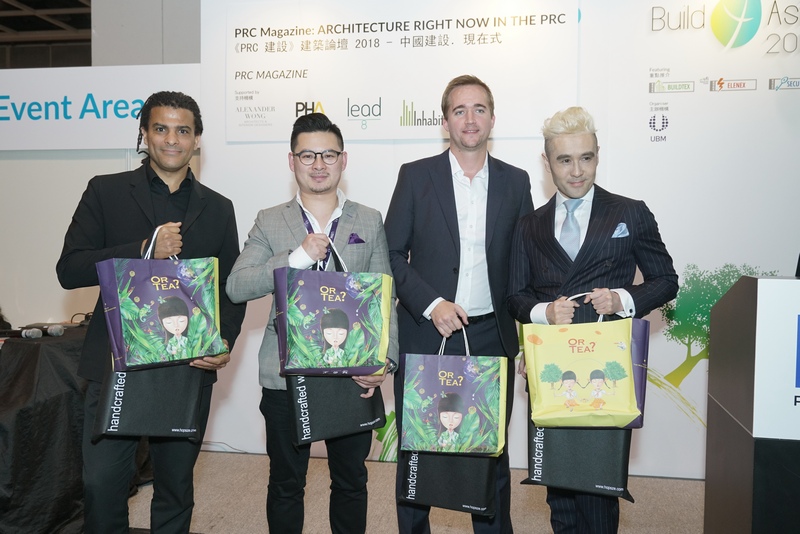 Prevalent use of technologically advanced tools and materials
The forum's final speaker was Hugh Brennand, who runs a company focused on providing specialist engineering services support for façade design. While he saw plenty of potential for architectural design and construction in Harbin, Shenyang, Shenzhen, Beijing, Guangzhou, Hong Kong and other key cities, he also came across very challenging projects in the country. Harbin Opera House, for instance, took seven years to design and build. Explaining how its complex surface was built, he said that "we were allowed to change the geometry of the building without strictly following the structure." The building's curvilinear façade is composed of smooth white aluminium panels, with a stainless cladding laid upon it. Another major project his company recently completed is the Tencent Seafront Towers in Shenzhen.
Brennand also disclosed that the latest BIM software and other 3D modelling tools are commonly used to detail, fabricate and install complex building systems in China. Many projects there also take advantage of technically advanced materials for durability, efficiency and other benefits in construction. These include ETFE (Ethylene tetrafluoro ethylene) film, a highly transparent, strong and durable lightweight material for the skylights and other building components.
A panel discussion ensued immediately after the forum, moderated by Staley with the panel of speakers on hand to address the issues and questions raised. This was followed by a well-attended off-site networking event in Causeway Bay organised by AUB and co-sponsored by PRC Magazine.