The Victorian Government has launched an international design competition for the redesign of iconic Melbourne CBD landmark, Flinders Street Station.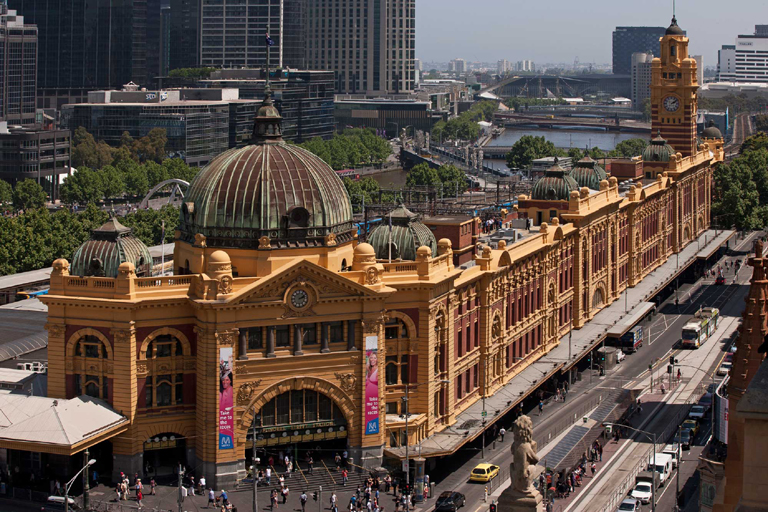 With a A$1 million prize pool to entice interest from international architects, the competition will invite ideas to reinvigorate the station, built in 1910, with proposals required to address the station's transport function, heritage requirements, urban design and integration with its surrounds – while also providing a "value for money" proposal.
Registration for the competition is now open, closing on 1 August. Applicants will then be able to commence submitting proposals from 9 August, with stage one entries closing on 20 September and shortlisted submissions revealed shortly afterwards. The second stage of the competition will then run from 23 April until 4 July 2013, with the eventual winner expected to be announced in late 2013.
Key competition dates:
Registration period: Friday 29 June to Wednesday 1 August 2012.
Stage 1 of the competition: Thursday 9 August to Thursday 20 September 2012 – followed by assessment and short listing.
Stage 2 of the competition: Tuesday 23 April 2013 to Thursday 4 July 2013 – this stage will be preceded by technical briefings and workshops for short listed entrants.
People's Choice Award: After the completion of Stage 2, short listed entries will be made available for a public vote.
The winning design, place-getters and people's choice award will be announced later in 2013.
To register for the competition or find out more information please visit www.mpv.vic.gov.au.