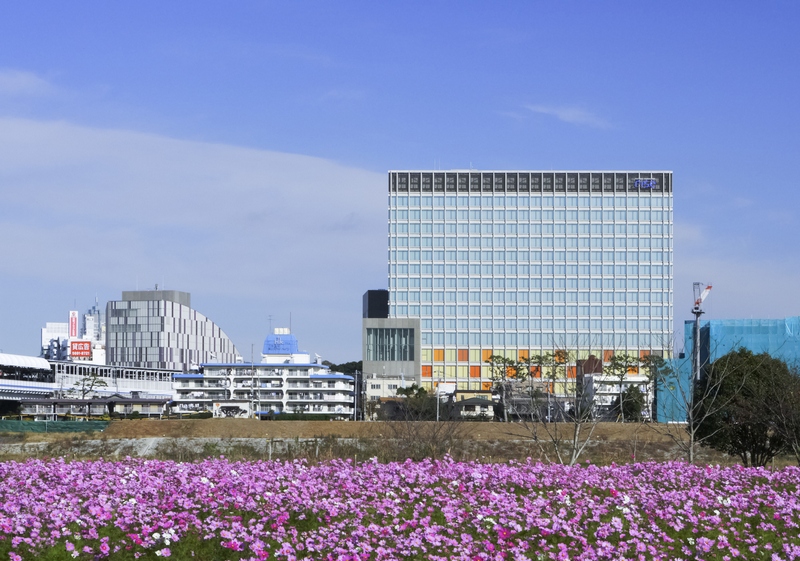 Conran and Partners won a limited competition to become master planners and design architects for Futako Tamagawa, a 13-year mixeduse project which considers an urban quarter running parallel to the banks of the Tama River in the Setagaya district of Tokyo.
(按此瀏覽中文版)
Extending over 20 hectares (nearly 50 acres), and offering some 400,000 square metres of office, leisure, retail and residential floor space, Futako Tamagawa was one of the largest developments in the city in recent years. It is the first masterplan project in the world acquiring LEED Gold certification.
As both Design Architect and Design Supervisor, the practice prioritised the importance of landscaping and open communal spaces, further enhancing the fresh, open character of the riverside. The emphasis on green space within this process of place-making led to a close collaboration with landscape designers, Landscape Plus, and the broader team of local architects and consultants.
At the time of construction, the project was Tokyo's largest single development. Split into two phases the project delivered 260,000 square metres of mixed-use development.
In addition to the new landscape and park amenity spaces, the scheme includes two department stores, a retail galleria, a 400,000 square metre office building, three residential towers ranging from 28 to 40 storeys, as well as two low-rise residential buildings providing a total of 1,000 apartments, all connected with the local train station, Futako-Tamagawa Station, located on the north-east bank of the Tama River and served by two arterial lines.
Conran and Partnars sought to create a green steppingstone of scale, within a dense residential district, that carries visitors through to the River Tama. A generous new green landscape, with retail spaces beneath, provides a muchused amenity for the whole neighbourhood, whilst a circulation ribbon connects the various buildings from the railway station to the west through to new residential towers to the east.
The design of the buildings, which all settle on a unifying stone plateau, responds to the changing environment on this route. The feel is more solid and vibrant around the railway station, then becomes lighter and finer in detail as it moves to the east, representing the journey from the city to nature. The design concept responds to the essential elements of the site, its location on the very edge of Tokyo. The scheme reflects the site's important transitionary role at the threshold between city and nature in this popular, family-orientated neighbourhood.