With a legacy of 140 years of practice, Leigh & Orange has mastered staying power across generations with a focus on community and by always looking forward.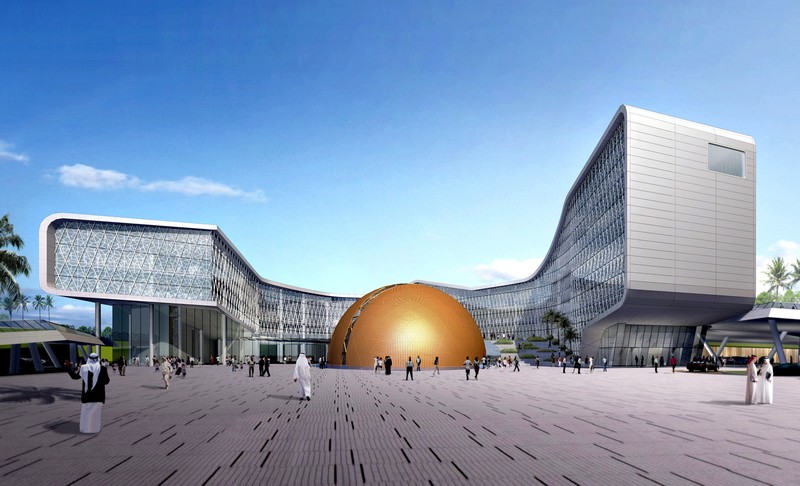 The art of longevity is something few businesses, let alone architectural and planning practices, can say they have mastered. As economic cycles turn, a company's fortunes wax and wane. For businesses in the creative industries, the quality of their people and their aspirations determines in large part their success or failure. Buffeted by headwinds, an architectural practice can see its portfolio fluctuate.
Creating a legacy in any industry is difficult but Leigh & Orange (L&O) can rightfully claim to laying the foundations of modern Hong Kong over its 140-year span. The practice's leaders say their work has been buttressed by placing lasting corporate values over style, and continually keeping an eye on the future.
Principal Director, Lucy Tsui, says: "We don't count the number of buildings we've built in Hong Kong, but rather the number of people who have involved in Leigh & Orange projects; this is a huge number and a real achievement. What is one of the main things that makes me proud to be a director at this practice? History! We've grown in parallel with Hong Kong's history and that's a unique thing that we've carried on through all this time."
Values-driven design
"The value in the practice's work for our clients is illustrated in something like the former French Mission Building. The history there shows that a building's purpose has changed and evolved over time from a house to a mission and then to a supreme court and it's always been the job of our practice to help clients meet evolving needs," says fellow Principal Director David Stanford, one of five principal directors in the firm's leadership group.
Tsui continues, "It's not the right question to ask if we have favourite projects, there are simply so many of them. However, if you ask which projects have added the most to Hong Kong society, I can say that these would include Ocean Park, the racecourses at Shatin and Happy Valley and Hong Kong Science Park. Science Park for instance serves not only as research offices but also a park open for people to use seven days a week, for families, cycling, relaxing with friends; it's a real community facility and in this way we really achieved our goals with this project in terms of contributing to society."
If forward thinking and future-proof planning are signifiers of the quality of Leigh & Orange's work, it is an entrenched set of core values that underpins everything within the practice. Vivien Tse is a passionate advocate of a corporate culture she says is unique to the firm and that has helped foster a creative hotbed. She sees the embodiment of 140 years of heritage in today's very modern tagline: "Inspired by Humanity, Sustained by Creativity".
"The people here believe in the culture of the company and live the four core values of integrity, humanity, creativity and sustainability. It's these values that define the way we work and allows people to respond to change," she says. Tse is not alone in accepting the quartet of values as being central to the firm's work – the company's principals share a united view of the importance of the principles that filters throughout the more than 300-strong staff in Asia and the Middle East.
Principal Director Ivy Lee agrees. "If you look at our projects, relatively speaking we've done a lot more community buildings; universities, hospitals, the Science Park as mentioned, all of these buildings engage with the community. The core values of humanity and sustainability particularly, these things are really true. I can say that humanity is core with all of our projects and how we practise."
States Tsui: "As L&O has grown up with the city we've contributed to a lot of local organisations as we've all grown together. If you look at the worth of what we do , it's not just about the buildings –  it is also about social responsibility and what is given back to the community."
Future planning
While its continuing existence is a testament to the ultimate sustainability of the way that Leigh & Orange practises architecture – the firm and its staff work hard to identify the opportunities of the future.
As an example from the recent past, the firm identified the coming importance of sustainability back in the mid-1990s. The Microbiological Sciences Building completed for Hong Kong University in 2000- pioneered many sustainable techniques that are in common use today. Materials were saved by founding the building on just four major piles, the west and east facades were fully shaded to reduce solar gain and – internally – movable partitions and modular reticulation of services allow complete flexibility and reconfiguration in use.
"As a creative exercise it was invaluable for us as a team to uncover ideas and bring emerging techniques into sharper focus. What we learned then continues to shape our approach today," says Stanford.
It was no exercise in whimsical thinking. Leigh & Orange continues to demonstrate they practice what they preach. At their Taikoo Place headquarters, innovations for clients have been tested in situ. A living "green wall" sits proudly in the centre of the open-plan office, at the end of a major pedestrian thoroughfare. The verdant greenery is a test bed for the firm's all-important core values and sustainability in particular. It's a highly visible commitment.
The future is a topic that animates Lee. "Well even if you just consider humanity's journey with IT, it's easy to see that our working environments will be different. Do we even need offices anymore? Maybe we won't need to "go to work" as we do now. People won't need to go shopping, we can already buy everything online – but of course people everywhere always want and need to meet and socialise together. The ways that we do this will change – but the need will always be there. So we can be sure that the new technologies that almost appear to drive us apart will be balanced by our drive to be face to face with others.
Continuing on the theme of technology driven change, Principal Director, Peggy Liow says that major changes have already occurred because of humanity's constantly evolving relationship with technology. "Computers were once a luxury, but now they are the cheapest way to communicate and face to face time is the luxury nowadays. But because young people are communicating so much through the use of technology this makes the time they do spend communicating face to face even more important and in all the new corporate and educational spaces we are designing we are including more and better communal spaces."
"With all the benefits that technology brings, the different generations are encouraged to share creative ideas, so brainstorming with colleagues is more important than ever!"
Urban mobility
As a major display of building for the future, the practice is compiling a formidable body of work centred on transport and infrastructure. The revitalisation of pedestrian footbridges in the Futian district of Shenzhen in 2011 shows the value the firm adds to the built environment. The overhauled look for the previously utilitarian bridges makes a proud statement about confidence in the future of the southern Chinese city.
In Hong Kong, the practice is mounting assignments that will shape the daily lives of its inhabitants for the better. Millions of passengers will benefit from the fluid, open designs of station facilities on the MTR Corporation's South Island Line and Shatin Central Link.
The striking design at Hin Keng Railway Station, part of the Shatin to Central Link, shows the practice's capabilities to full effect. The adjacent recreation area and judicious use of landscaping sees the long, low-slung building blending subtly into its neighbourhood. The project is due to come online in 2018.
"A sophisticated transport network and in particular the development of new rail lines will bring a major impact on Hong Kong's future development," says Lee. "With such ease to travel into the city people could live elsewhere, in the mainland or on islands and the centre of Hong Kong could theoretically become majority commercial in use with people moving out to better environments, but being able to travel into the city easily."
Look deeper into the projects – especially rail and transport – and sustainability and refurbishment become dominant topics, and making the most of resources already invested a common theme. Shatin Station on the East Rail Line in Hong Kong is a classic example. The recently completed regeneration improves functionality and customer amenity. The soothing natural colour palette reflects the area's rural heritage.
Improving the sustainability of the construction industry is paramount to addressing the future, and Leigh & Orange is committed to making it a priority. It has focused its energy into six specialty practice areas that make use of computer modelling techniques to improve resources used in construction.
Farther afield 
Leigh & Orange's story is tied closely with the story of Hong Kong's rise to prominence as a major international centre, but at the same time the practice has for decades, been an active player in international markets.
When Melco Crown Entertainment sought to enter Macau's Cotai Strip with its ambitious City of Dreams development, Leigh & Orange was appointed as the executive architect. Its work on the 540,000 square metre integrated entertainment resort has been repeatedly recognised with design awards since its opening in 2009. The firm is now engaged in another major new development currently under construction in Macau.
Over the course of almost 20 years of practising in the Middle East Leigh & Orange has developed very good job references in a very demanding market. An example of the practice's success in the region can be found at the recently completed Al Shaqab Equestrian Academy in Doha, Qatar. The project is widely recognised as the best equestrian facility in the world and has won a host of design awards – and in the process gained a global reputation for its design excellence and quality of construction.
In China the practice is heavily involved in the design of high-end commercial, residential and mixed-use projects, principally in the key markets of Beijing, Shanghai, Shenzhen and Tianjin.
Tsui elaborates saying that the practice has two distinct branches of clients in China, half being overseas investors who are mainly developing high-end projects, for which usually they need the full scope of professional services. Whereas local developers sometimes are more adventurous in seeking unique and innovative design solutions for their projects. But of course the big name developers also want to grow strong brand reputations and this ultimately is based on the quality of their projects." So she sees that the two types of client will come together as the real estate market on the Mainland becomes more professionalised.
The Asia Pacific is also a market of importance for L&O, but remains not entirely certain, with frequently changing political and investment realities. One upcoming market that may hold interest for the architects is Myanmar. Having previously completed major projects in the country, such as the refurbishment of the renowned Strand Hotel in Yangon, the directors are eagerly awaiting the results of next year's elections for a sign that it is the right time to return to this "fascinating" country.
Legacy
With a body of work that has come to characterise Hong Kong, Leigh & Orange stands almost alone in its ability to create signature buildings that stand the test of time for their clients. There are few cues that will tip off most viewers that L&O was involved. It's the relentless pursuit of quality that is the company's signature.
"People with a passion for their job do great work. The value of humanity drives our work and sense of community," says Tse.
Leigh & Orange have developed a culture which is quite unique in Hong Kong. New partners are appointed and raised internally. Opportunities are equal to everyone who works professionally, with management rewarding talent and loyalty. Success comes with a shared commitment to the same core values that have passed from one generation to the next.
The practice's invaluable ability to bend without breaking, to stay true to creating a built environment that is responsive to its surroundings and meet a client's needs, has become its greatest virtue.
As Ivy Lee says, "We talk about how the world will change, how new technologies will change our lives and so many other issues, but we know we'll adapt to these changes. Our long history as a practice has readied us for the challenges that lie ahead. I think what is great about this company is how it has sustained itself for over 140 years, with one generation passing to the next generation and still keeping the same quality and mentality. It hasn't become too commercial in all this time, it's always about community. Honestly, I think that's amazing."