F11 Photographic Museum (F11) in Happy Valley will mark its official opening with a 'Best in Show' exhibition by legendary American photographer, Elliott Erwitt, on 18 September.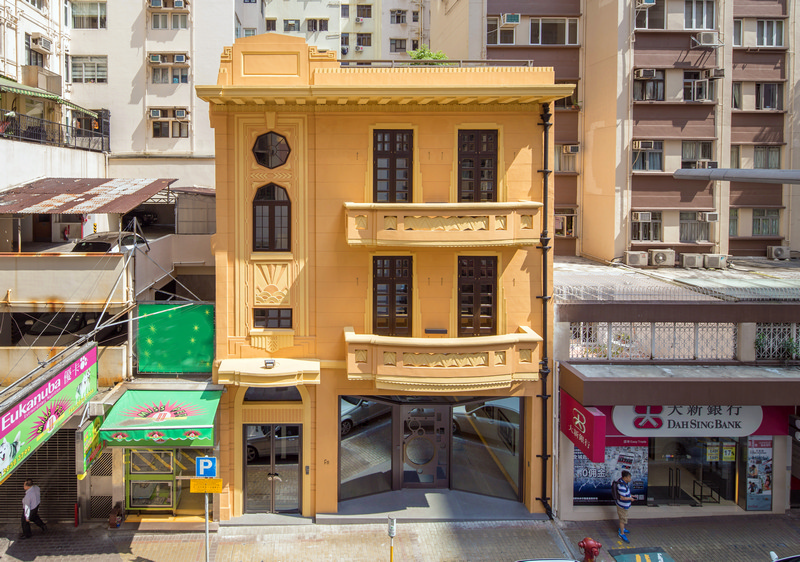 Located at No.11 Yuk Sau Street, F11 occupies a three-storey Art Deco building lovingly restored to reveal its original grandeur. While retaining many of the building's 80-yearold architectural features, the restoration artfully blends elements of contemporary design. The area was formerly the Wong Nei Chung Village, which came into existence in the 17th century but was almost entirely destroyed by a major flood in 1923. Subsequently, the British government resumed the lands for redevelopment and the district was developed into a middle-class residential area where new streets were built; among them was Yuk Sau Street. Nos. 1-11 Yuk Sau Street was originally built as a row of residential blocks, designed by the Architect, J.S. Gibson, and built in 1934-35.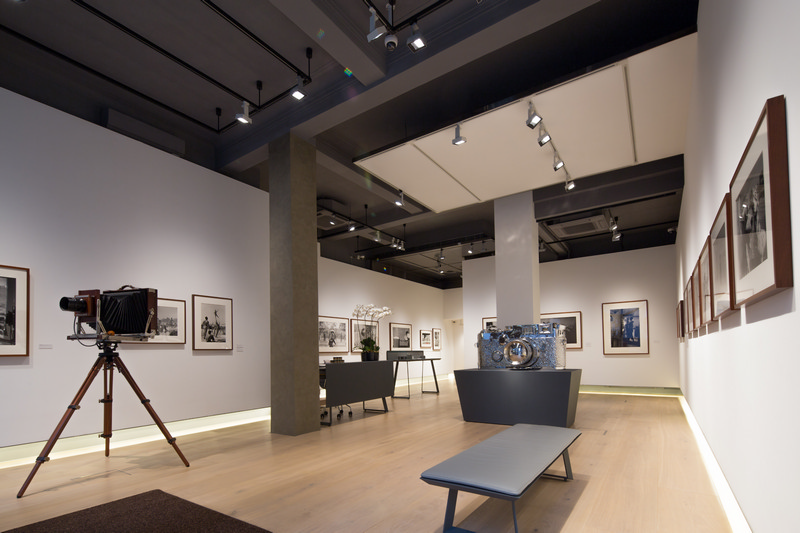 Curator and museum owner, Douglas So, said: "Our vision for F11 Photographic Museum is to generate interest in photography and an appreciation for the art form. We do this through our curated collection of rare cameras, books and prints. In choosing to house the museum in a Grade III historic building, we also hope to encourage more private conservation and revitalisation of Hong Kong's heritage properties." While the ground and first floors will host exhibitions, the second floor is a private museum showcasing a vast display of Leica cameras, including the Model A Anastigmat from 1925, the first year Leitz sold cameras to the public. The upper level museum is also home to over 1,000 titles from the Magnum Book collection, including many rare and first signed editions and maquettes, which are available for research.
Elliott Erwitt 'Best In Show' Exhibition 18 September- 30 November *Viewings by Appointment
The Artist With a career spanning over 60 years, Elliott Erwitt's collection includes some of the most iconic, era-defining photographs of the 20th century. While the 86-year-old's portfolio includes editorial, commercial and personal images, each photograph reveals his humour, emotional connection and whimsical approach. His cameras have captured historic moments and key figures, from Richard Nixon meeting Nikita Khrushnev in Moscow in 1959 to a grief-stricken Jacqueline Kennedy at the funeral of her husband, President John F Kennedy. He chronicled the 1960s Civil Rights movement, snapped Marilyn Monroe and Clark Gable on the set of their final movie The Misfits and photographed politicians and presidents in their prime. Curated by museum owner Douglas So and photography expert India Dhargalkar, the 'Best in Show' exhibition will feature over 50 original photographs from Erwitt's collection.
F11 Photographic Museum 11 Yuk Sau Street Happy Valley
Tel: 6516-1122   Email: [email protected]             Website: www.f11.com