Architecture studios Terroir and Utzon Arkitekter have collaborated to create a new addition to the World Maritime University (WMU) in Malmö, Sweden. In 2011, the United Nations-affiliated institution relocated to a site that acts as a 'hinge' connecting the city and the docklands overlooking the Öresund strait. The subsequent design project involved a sophisticated program of renovation, expansion and the adaptive reuse of a century-old municipal building. What has resulted is a dynamic educational space spread across over 6,000m2 with a visually striking jagged shard facade and a fascinating backstory to boot.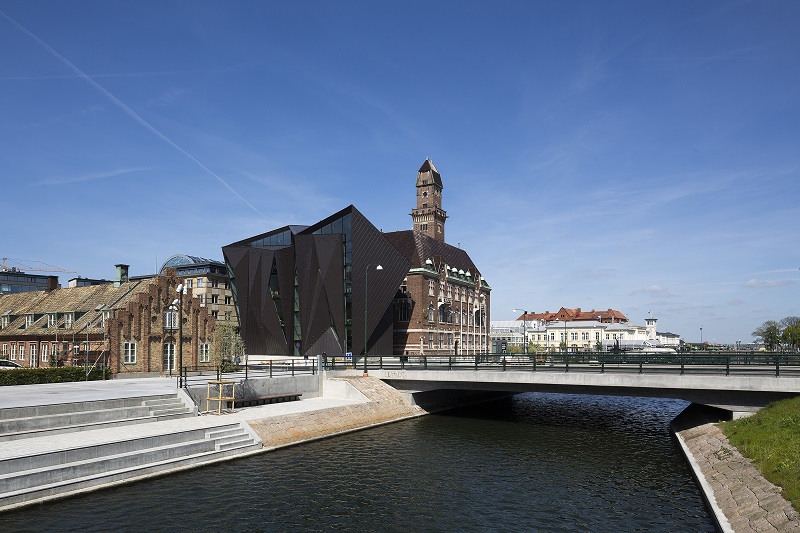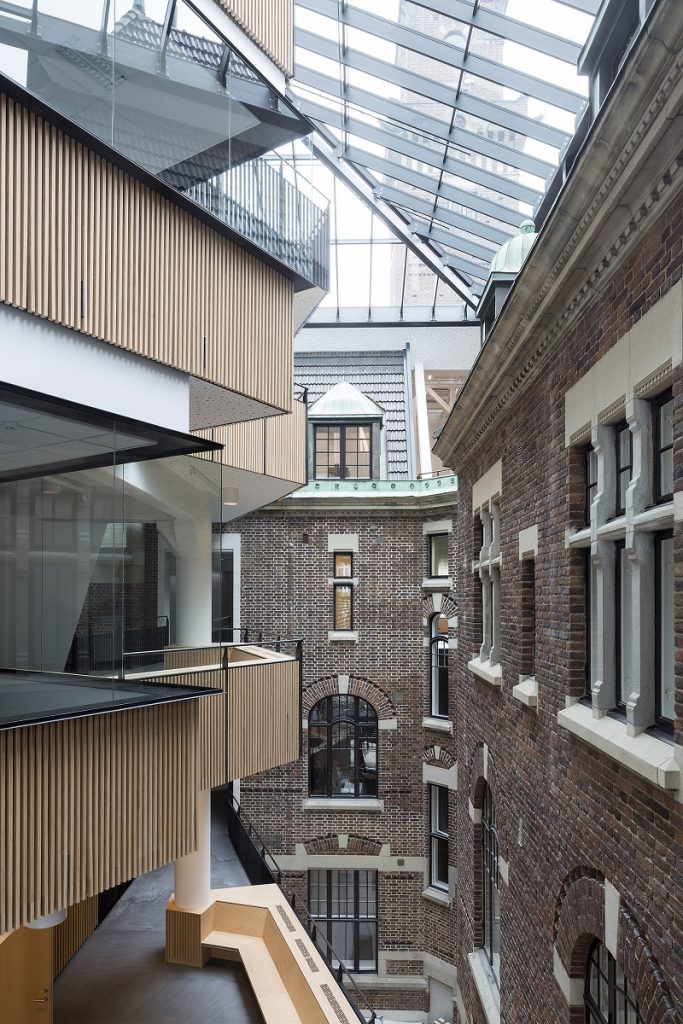 Juxtaposition is perhaps the defining feature of this project. Known as the Tornhuset, the existing building is composed of traditional brick and mortar materials and was once the headquarters of Malmö's harbour administration. The antithesis of this is the jet-black shine of the glass and aluminium sheeting that covers the ultra-modern exterior of the new expansion. Furthermore, the solid block volume of the Tornhuset contrasts with the new expansion which adjusts and pivots on every level as dictated by programmatic requirements. These two structures, diametrically opposed in design palette and style, meet in the middle to create a vivid clash of history and architectural approach. Just as the two structures have joined together to form a new entity, this 'third space' is designed to offer a space for collaboration and cooperation between students and researchers.
The existing building houses administrative and management staff and premises, while the new expansion hosts the maritime-focused teaching, research and office spaces. Folds and angular structures in the facade form an integral part of the spatial strategy in classrooms and teaching spaces, catering for the client's desire for large areas of wallspace to be used for demonstration.
The higher levels of the expansion are home to the collaboration spaces, library and canteen. Here, a vibrant formal interplay of the angled roof and wall planes complements the complexity of exposed structural elements in the library with an equally rich interplay of planar surfaces.