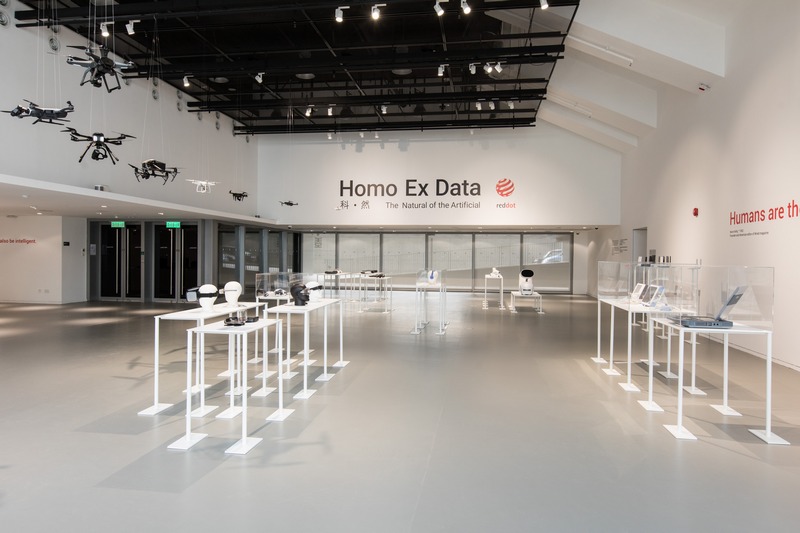 ( 24 November 2017, Hong Kong) Hong Kong Design Institute (HKDI) and Hong Kong Institute of Vocational Education (IVE) (Lee Wai Lee), member institutions of the Vocational Training Council (VTC), have partnered with the world-renowned Red Dot Design Museum to launch "Homo Ex Data – The Natural of the Artificial". From 25 November 2017 to 27 May 2018, the exhibition at HKDI Gallery showcases Red Dot Award-winning products and innovations that highlight the impact on society brought by technology-enabled designs.
The exhibition was officially unveiled on Friday, 24 November during a grand opening event, which began with a Master Lecture by Founder and CEO of the Red Dot Design Award Professor Dr Peter ZEC, who presented his insight and research on technology and design. This was followed by the opening ceremony and special guided tours for attending VIPs. Esteemed guests of the event include Chief Secretary for Administration Matthew CHEUNG Kin-chung, VTC Chairman Dr Clement CHEN, Consul (Administration) of Consulate General of the Federal Republic of Germany Hong Kong Thomas WALTHER, Founder and CEO of the Red Dot Design Award Professor Dr Peter ZEC, VTC Deputy Chairman Professor Eric YIM, Executive Director Carrie YAU, and VTC Deputy Executive Director Dr Eric LIU, Principal of HKDI & IVE (Lee Wai Lee) Dr ONG Lay-lian, President of Industrial Designers Society of Hong Kong Steve YEUNG, Honorary Secretary of Hong Kong Designers Association Eddy HUI, Partner and Friend of Hong Kong Arts Administrators Association Dr Raymond TANG, and Vice President of Makeblock Co., Ltd Kevin XU.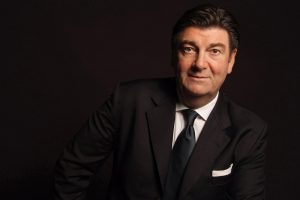 "The Government of the Hong Kong Special Administrative Region is committed to furthering the development of the creative industries, in particular the design sector. We believe that design thinking should become a problem-solving capability and a new way of thinking that promotes value adding and advocates inter-disciplinary collaboration. To this end, HKDI and IVE under VTC have played an important role in the promotion of professional design education." said Guest of Honour, Mr Matthew CHEUNG Kin-chung, Chief Secretary for Administration.
"Following Homo Sapiens and Homo Faber, a new type of human, which we call Homo Ex Data, is emerging. Fitted with and surrounded by sensors, Homo Ex Data becomes part of a systematically constructed 'bio-artificial' reality… With Homo Ex Data, human evolution is entering a whole new phase. Unlike Homo Faber, this new type of human is no longer interested in having power over technology in order to control his environment. Instead, such humans themselves become part of a world that strives for absolute transparency, organised by universal data transfer. This world regenerates itself again and again by coupling artificial with natural systems." – Prof Dr Peter Zec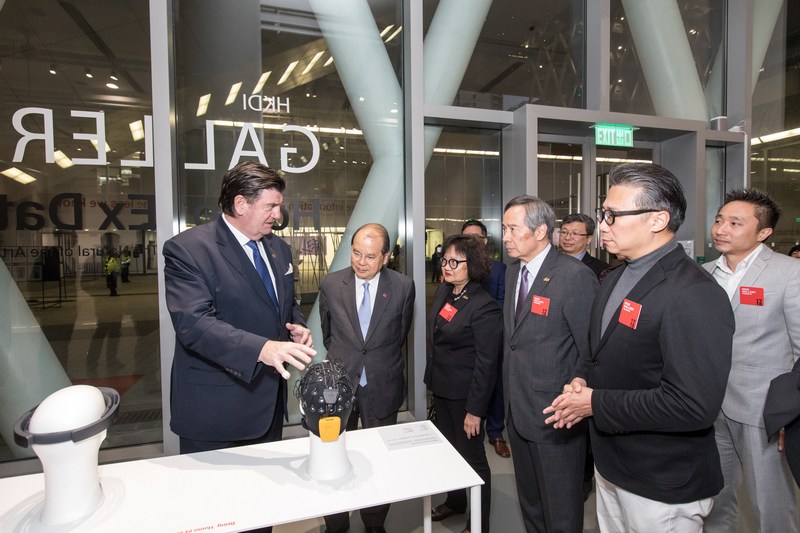 In the present digital age, data is almost inherently a part of our lives, which in turn has a great impact on the design industry. Featuring over 150 Red Dot Award-winning technology products, the exhibition explores how design creates a new reality by marrying human factors and digital technology. Nowadays, we take ultra-sound examinations and prenatal diagnostics even before we are born. From the very beginning, human beings are already part of the data system. We are data-based humans – Homo Ex Data. When developing smart products, designers have to take into account technical functioning and the growing significance of data in addition to the human natural experience of things, so as to create a new reality of life.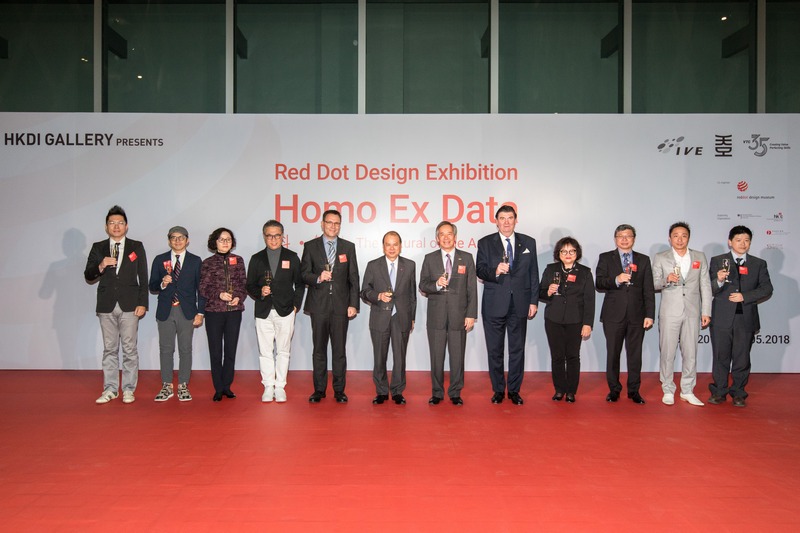 Details of the exhibition are as follows:
Homo Ex Data – The Natural of the Artificial (Free Admission)
Exhibition Period: 25 November 2017 – 27 May 2018
Opening Hours: 10am – 8pm (Closed on Tuesdays, 3, 10 Dec 2017 & 21 Jan 2018)
Venue: HKDI Gallery
3 King Ling Road, Tseung Kwan O, New Territories, Hong Kong (Tiu Keng Leng MTR Station Exit A2)
Website: www.hkdi.edu.hk/hkdi_gallery
Facebook: hkdi.gallery
Enquiries: 3928 2566 | [email protected]