Local practice 4N has become an integral part of the local development scene since establishment in 2009. Their ever-expanding portfolio, which grew from commissions mainly in residential and entertainment projects, has in recent years come to be defined by the wider commercial clientele the firm has attracted. This includes developers and asset managers working with real estate investment trusts (REITs) and the reprovisioning of select heritage buildings on both sides of Victoria Harbour.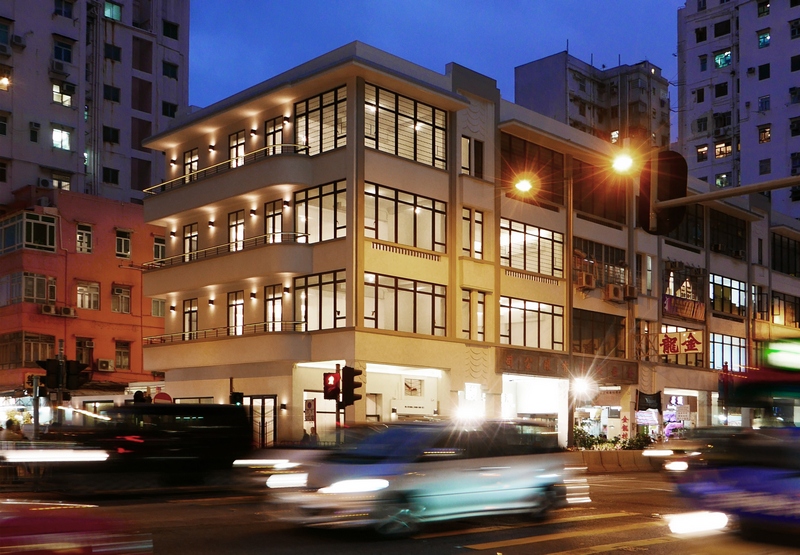 190-192 Prince Edward Road West. Major heritage re-provision.
From college to corporate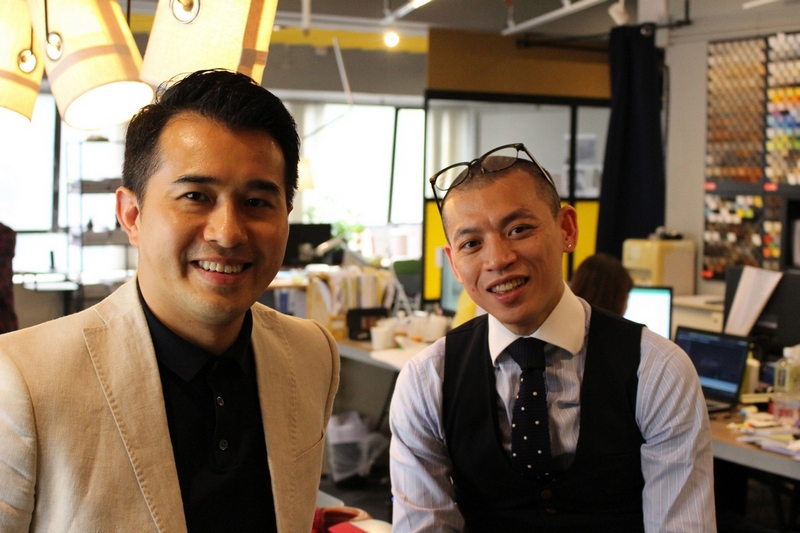 Co-founders Danny Ng (L) and Sinner Sin (R) returned to Hong Kong after graduating from University of Melbourne's architecture school. After studying together the two friends went in different directions as they gained experience that would eventually lead them to collaborating once more as they established their own practice.
After returning to Hong Kong they worked for both local and international architecture and interior design practices. Ng found himself involved in the design of corporate offices and a variety of retail destinations and hotel projects predominantly in Hong Kong. Sin meanwhile worked on a variety of commercial projects with a particular focus outside of the SAR, mostly in Dubai, Singapore and Macau.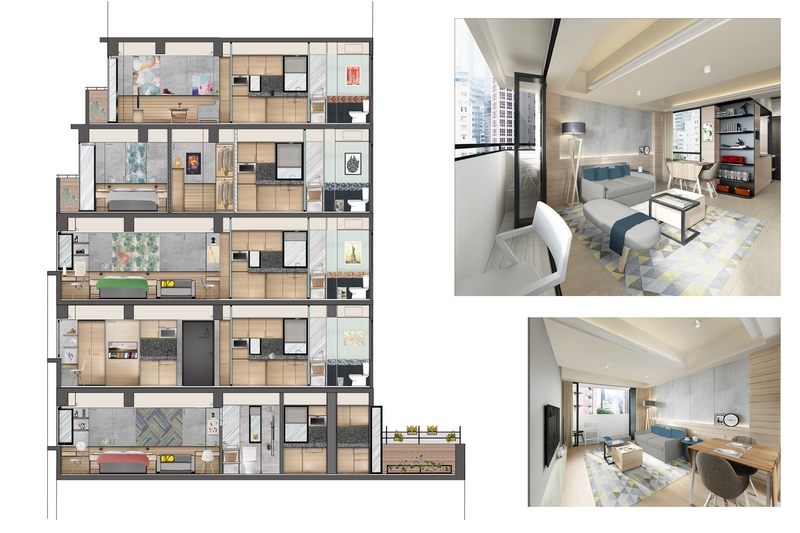 With a shared passion for architecture and collective experienced gained on a broad scope of projects and an understanding of local and regional markets learned from having boots on the ground and working experience with project teams around Asia, 4N was established in late 2009, as the perhaps inevitable outcome of a passion shared over more than a decade.
Core strengths
For Sin, one of his practice's core strengths is its ability to forecast how people will use a space, a concept that Ng articulates as an approach that comes from experiencing and understanding the needs, not only of the client but also the end-users.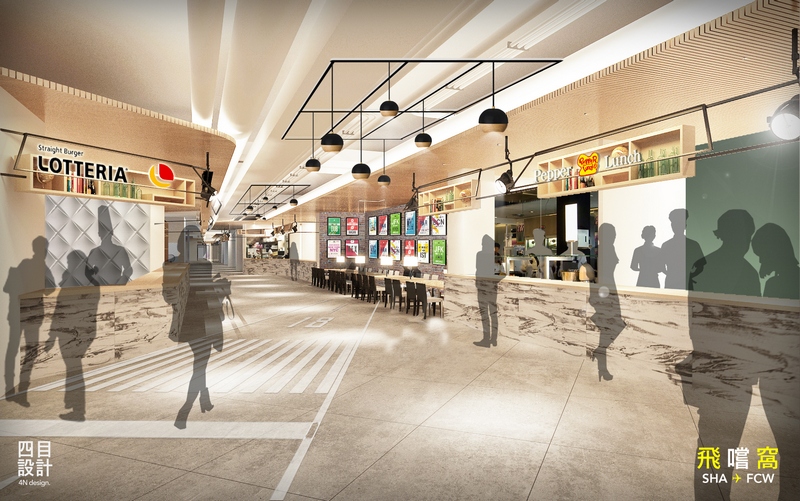 "Our approach to design is human-oriented. We work with the idea of creating a space that users will enjoy and in which they can experience a sense of joyfulness," he explains.
For 4N, working with Hong Kong's Urban Renewal Authority on a 1930s, historical Grade II building provided a canvas for imprinting their own contemporary design onto the culture of their own city.
Ng adds: "The beauty of working on this type of project is that the building is already beautiful. We don't define ourselves as conservationists, but with only two or three shop house clusters remaining in Hong Kong it was a once in a lifetime chance to work on retaining the old structures and traditions of our beloved city. For us the challenge was how much new technology, installations and innovations we wanted to use to preserve and conserve the original status and features, such as the green bamboo ceramic motif, whilst at the same time enhancing it to optimise the space for the new tenants."
Likewise, while the team at 4N does not define itself as a lighting designer, Ng acknowledges it as another one of its core strengths.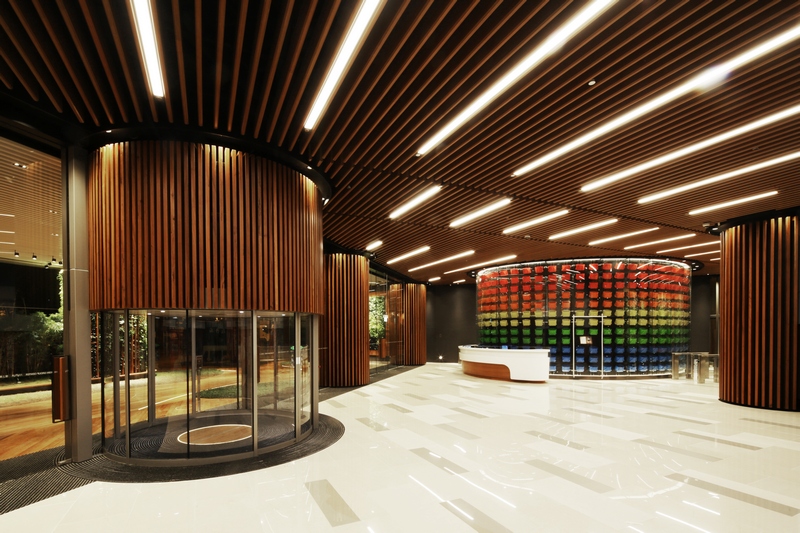 "In the case of this development at Prince Edward Road West 190-192, lighting was a big feature of the renovation. We installed lighting in the timber railing facing downwards and successfully highlighted some of the original features and motifs on the walls. The ventilation and skylight are also major contemporary features that we added, in addition to the flooring and retention of the original verandah as a feature, which we enclosed to avoid today's noise pollution."
On great design and expansion into China
For Ng and Sin great design doesn't have to be luxurious: "Great design is everywhere. We pride ourselves on our ability to come up with something that is optimal in terms of a design solution that is aesthetically pleasing and beautiful. Every design has to be practical and there is always a story behind the design. In the case of Prince Edward there was a significant investment by the URA to purchase the properties, so we were working on a limited budget, but the project works because of its simplicity," adds Sin.
Highlighting the range of depth of 4N's work is the recent completion of a cinema design for the Broadway Palace Cinema at New Raffles City, Shanghai, on a site exceeding 5,500 square metres.
4N was responsible for the whole interior design of this project that spans the entire seventh floor of the building. True to the team's focus on usability is the small ticketing and concession counter, based on the premise that most people in China, unlike Hong Kong, purchase tickets online for a discount and access their tickets from machines once in the cinema.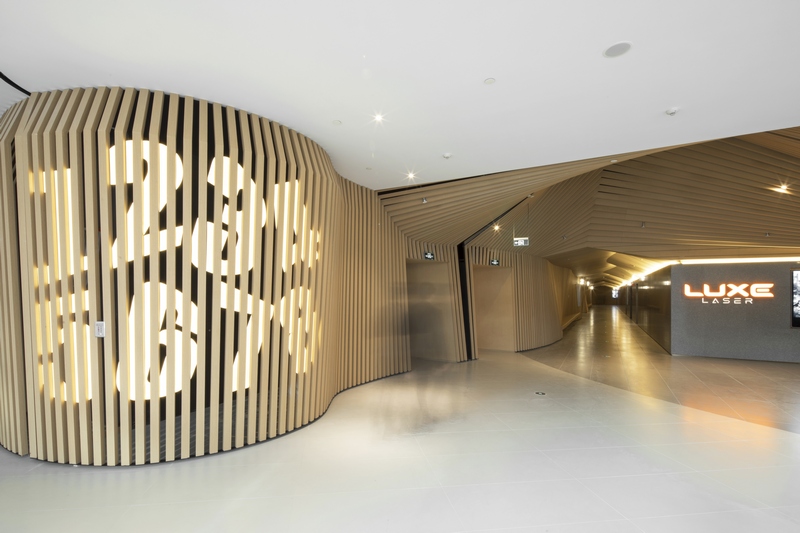 Lighting and timber strips are also prominent features, shown in the use of organic shapes and the colours and tones used throughout. The simplicity of the space allows the client the flexibility to outsource the space for events.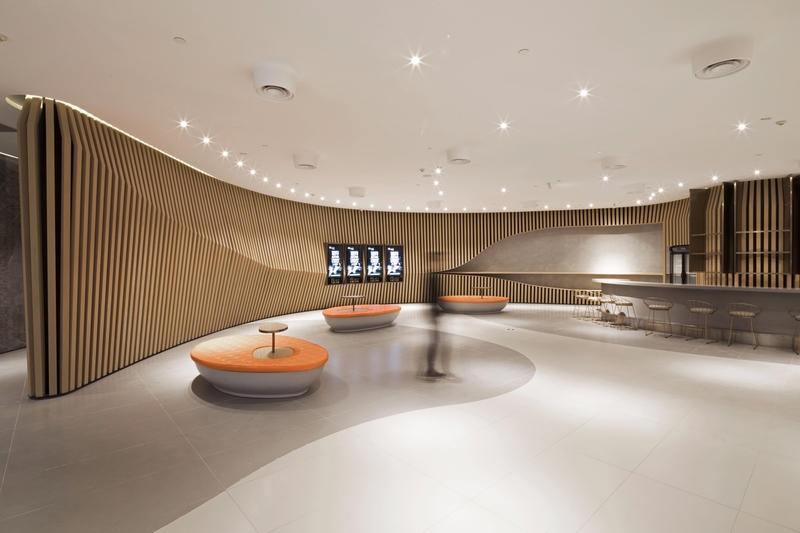 "The great thing about working on the cinema was that the operator is very open-minded and allowed us creative freedom. Of course, clients always have their preferences when it comes to colours and tones and we always work according to the client's brief. They were happy with our work and we are now working on another cinema for them in Wuxi which is due to open at the end of the year," adds Ng.
On the drawing board
With a host of projects completed, at the beginning of 2018 4N have a wide range of projects that are on the drawing board or in development.
At 36 Gage Street, Central, working for Sino Properties the team is emgaged on a project designing serviced apartments in the reprovisioning of a 1960's shophouse, as part of the area's ongoing major redevopment.
The revitalisation of a 74,000 square metre 14-storey industrial building erected in the 1970's at 8 Tsun Yip Lane in Kwun Tong into a commercial building that retains the original structure whilst bringing the building services up to modern codes is ongoing.
4N are active in the city's booming hotel sector. One such project currently in progress is the 81-room CM+ Serviced Apartments & Hotel in Sheung Wan by China Merchant Land.
"Given that the hotel is aimed at the long-stay market there was no need for a large lobby. Rather, we designed a communal space for residents to relax and congregate. Once again, our focus was on providing a multi-functional space with an approach centred around providing a subtle design throughout the hotel that encompasses comfortable living," notes Ng.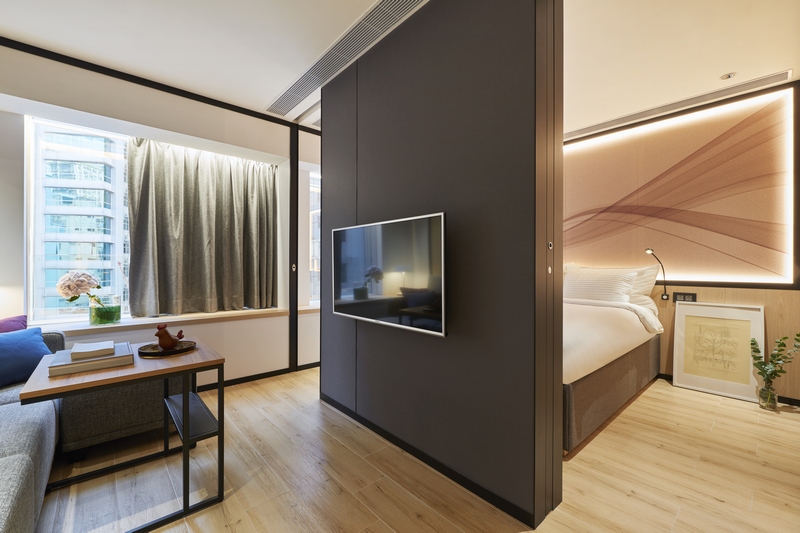 Other projects include a 3,700 square metre project adjoining the subway and piazza of the new Shui On KIC shopping mall in Shanghai situated next to a technology park. The previously empty space will be used to host events and functions and includes a house a book store focused on culture and travel, food stalls and pop-up stores. Its 'young and funky' design is inspired by technology and the millennial generation.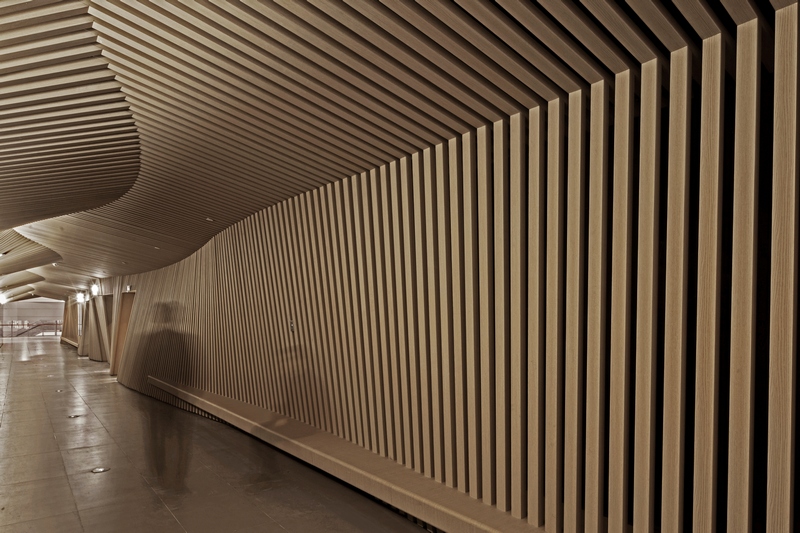 On the go right now in Hong Kong, projects include a social enterprise Café run by Vocational Training Council to help the disabled gain work experience. Also in keeping with the practice's roots in F&B, they are responsible for the design of a new Belgian themed restaurant in Lee Garden Three, Causeway Bay.
Maintaining clarity
Looking forward, it's an exciting time for the whole team, all born and bred in Hong Kong. One way they are giving back to their community is by mentoring a new generation of designers as part of the Development Incubation Program run by Hong Kong Design Centre. Ng has also been involved as a mentor to Youth Business Hong Kong run by the Federation of Youth Groups, while Sin is heavily involved with SCAD, as a critic to the design studio.
For Ng and Sin, the design process, whatever the project, remains the same:
"As designers we like to be humble whatever the project and to come up with an interpretation of the space based around the precise needs of the client. When it comes to concepts and ideas it's really about how we interact with the clients to create a vision of that space. For us it's about absorbing the space and being passionate about what we do."
By Elizabeth Dooley