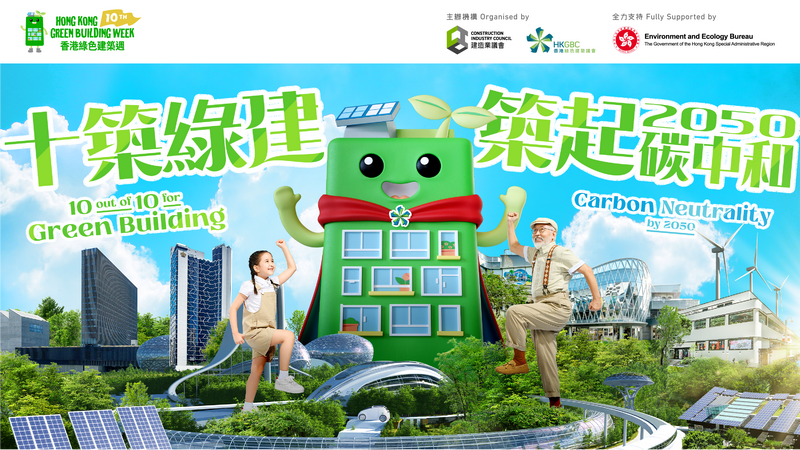 (5 September 2022, Hong Kong) Co-organised by the Construction Industry Council (CIC) and the Hong Kong Green Building Council (HKGBC), the annual public campaign Hong Kong Green Building Week 2022 (HKGBW 2022) will be launched from 24 to 30 September, with a Kick-off Ceremony at CIC-Zero Carbon Park (CIC-ZCP) on 24 September. Themed "10 out of 10 for Green Building. Carbon Neutrality by 2050!", HKGBW 2022 has highlighted 10 crucial green building elements including Smart Energy Design, Renewable Energy and Utilising Eco-friendly Materials, etc. in a diverse line-up of public activities. One of the key programmes is "Greenbuildingverse", an online interactive game with fabulous prizes to engage the public in exploring four designated green buildings and learning the importance and benefits of green buildings.
(按此瀏覽中文版)
HKGBW 2022 Kicks Off on 24 September to Drive City-wide Participation
The campaign will kick off on 24 September at CIC-ZCP, with Mr TSE Chin-wan, BBS, JP, Secretary for Environment and Ecology, the Government of the HKSAR, Ir Thomas HO On-sing, JP, Chairman of the CIC, and Mr CHEUNG Hau-wai, SBS, Chairman of the HKGBC as the officiating guests. To celebrate the 10-year milestone of HKGBW, the Kick-off Ceremony will revisit its fruitful decade, with an award presentation ceremony of "10 out of 10 for Green Building KOL Video Competition", the opening programme of HKGBW 2022. On that day, a two-week programme of online and physical activities named "Greenbuildingverse" will also kick-start to engage the citizens in striving to achieve carbon neutrality by 2050 together.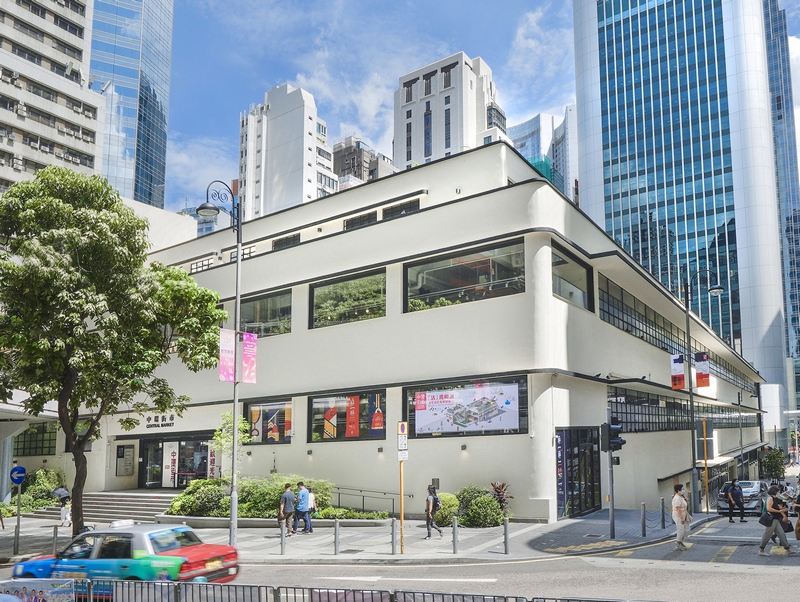 "Greenbuildingverse": Explore Local Green Buildings with Our Celebrity Ambassadors
Green Building Buddy, the mascot of the Hong Kong Green Building Week has strived to reduce local carbon emissions throughout the years. When it comes to the 10th anniversary of HKGBW this year, Green Building Buddy has also turned to "Captain Green Building"! Captain Green Building now joins hands with our Celebrity Ambassadors Singer-songwriter Ms Panther CHAN (Panther) and famous YouTuber Mr Boris WONG (Boris), to invite everyone to collect "Green Building Badges" in the online interactive game "Greenbuildingverse" and contribute to achieving carbon neutrality by 2050. Panther and Boris will guide the audience to visit four local green buildings with a first-person point of view, including Central Market, a revitalised historic building , M+, Asia's first global museum of contemporary visual culture, Peak Galleria, a one-stop shopping, dining, and entertainment landmark, and The Emperor Hotel, an environmentally friendly urban retreat. The public can register as a Green Building Team Member on the "Greenbuildingverse" website to explore these green buildings and their features with the two Celebrity Ambassadors from 24 September (for details please refer to Appendix I).
To achieve carbon neutrality by 2050, the Green Building Team Members have to collect green building badges through a series of online challenges. Bonus incentives will be given for completing onsite missions at designated green buildings. Fabulous prizes for the Team include Dyson Tower Fan, Nintendo Switch OLED Model, AirPods (3rd generation), and one-night staycation package at The Emperor Hotel, etc.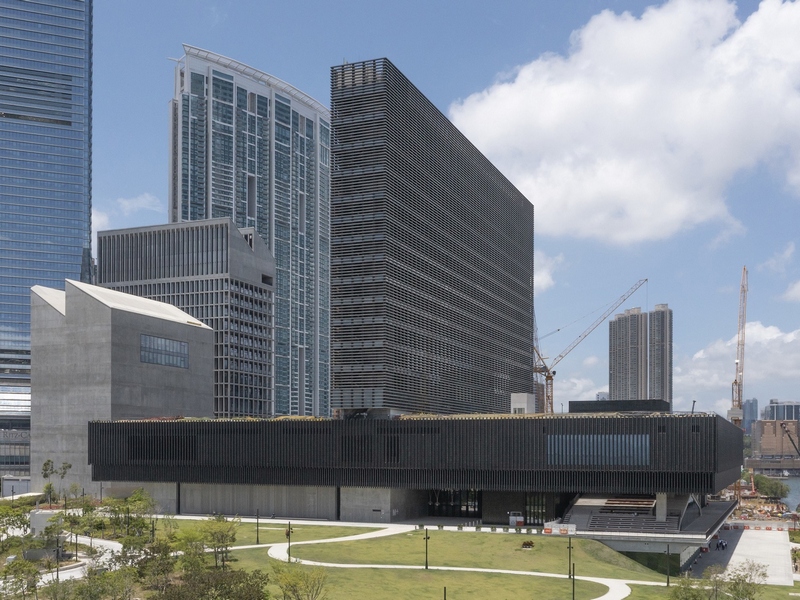 "Biz-Green Dress Day": Let's Dress Light Yet Professional at Work
In addition to the public activities, every year the HKGBW invites companies and organisations of both public and private sectors to support the "Biz-Green Dress Day", reducing the air conditioning energy use and carbon emissions. This year, the "Biz-Green Dress Day" will be held on 7 September with the support from more than 180 companies and organisations. "Captain Green Building" will join hands with "Hanson", the mascot of the Environment and Ecology Bureau, to visit company offices and share Biz-Green tips through games on that day. Event highlight video will be launched on 27 September.
To learn more about the CIC, please visit www.cic.hk.
To learn more about the BEAM Plus, please visit www.hkgbc.org.hk.