(13 April 2018, Kuala Lumpur) Malaysia's premier annual architecture, interior design and building trade exhibition — the International Architecture, Interior Design & Building Exhibition (ARCHIDEX) — is coming back to the Kuala Lumpur Convention Centre this 4th-7th July 2018.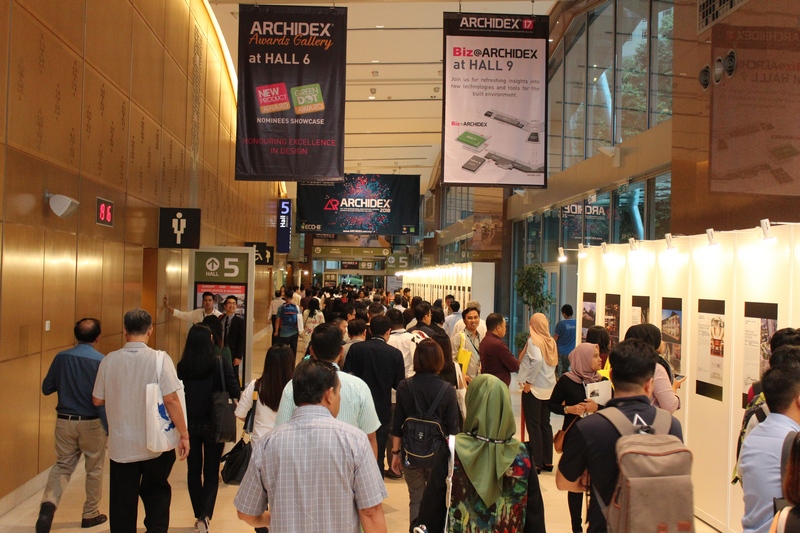 The 19th edition of the trade event, expects to welcome some 36,000 visitors, a majority of whom would be from South East Asia's fraternity of architects, interior designers, developers, engineers, urban planners, engineers, academicians, students and various related industry professionals who have been loyal supporters of the event since its inception in 2000.
ARCHIDEX 2018 builds on the strength and reputation of previous instalments and continues to evolve and expand over the years. This year will see the participation of over 550 local and international exhibitors representing top brands from around the world. Visitors to this year's exhibition can expect to see country pavilions highlighting the best and latest innovations from Austria, China, Korea, Singapore and Taiwan.
ARCHIDEX is jointly organised by Pertubuhan Akitek Malaysia (PAM, or the Malaysian Institute of Architects in English) and C.I.S Network Sdn Bhd, a leading Malaysian trade and lifestyle exhibitions organiser. Proudly held in conjunction with the annual Kuala Lumpur Architecture Festival (KLAF), ARCHIDEX remains a strongly influential platform to showcase the works of emerging and established local and international architects and designers.
"We are grateful to see how this annual exhibition has played a role in developing business and trade beyond borders across Asia and the world. Much of the feedback we have received is on how ARCHIDEX has evolved over the years into a platform far beyond just another exhibition," says C.I.S Network Sdn Bhd President Dato' Vincent Lim.
"ARCHIDEX is seen by participants and partners to promote healthy growth in the vibrant industry and we are increasingly visible in grooming and nurturing talent among future architects through some of the concurrent events," he added.
"We are heartened to see how ARCHIDEX and KLAF have become the must-visit events in our annual calendar. Most of all, it is also a reflection of the architecture and building industry as one of Malaysia's most resilient industries. Many more exciting programmes are in store for ARCHIDEX 2018," says PAM President Ar. Izumi Harzani Ismail.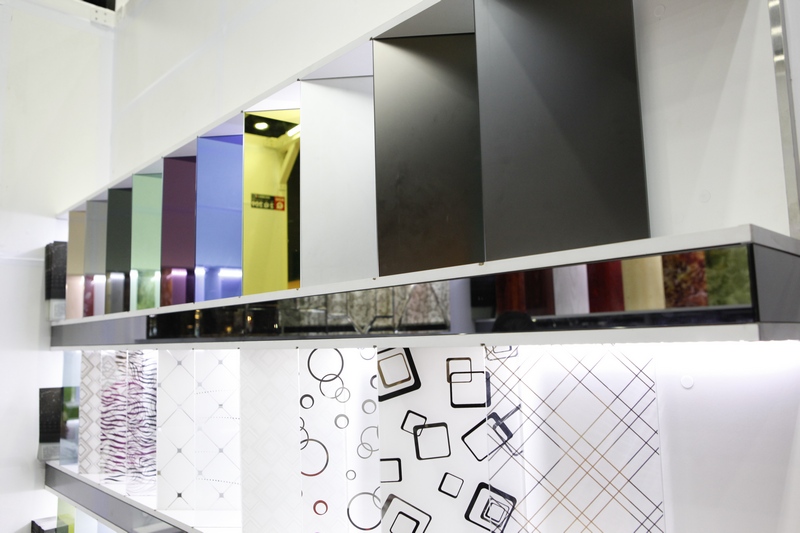 NEW EXHIBIT ZONE
Highlights of this year's event in the new exhibit zone will include 'Building Smarter' — Integrated Building System (IBS), a method of pre-fabricated construction where various components are manufactured on-site or off-site, offering solutions, speed and efficiency in the construction process. Another brand new attraction is the 'Building on Cleaning' — Building Maintenance & Cleaning Services, which will showcase smart new ways and sophisticated technologies to maintain buildings in good order and help keep spaces spic and span.
ARCHITALENT
In its efforts to constantly foster bright sparks among potential architecture students, ARCHIDEX has initiated ARCHITALENT, an architectural competition which allows students from local accredited architecture schools to showcase their capabilities and shine through their presentation skills. Fifteen finalists will be selected out of over one hundred submissions received and the finalists will present their ideas to a panel of industry-led judges on 5th July 2018. Other fellow architecture students, deans and lecturers of architecture schools and architecture companies are invited to watch the presentation. Entrance is free.
"The theme for this year is 'SPACE', one of the key elements of design in architecture. ARCHITALENT is a platform we initiated because of our passion to nurture young talent, with a vision to boost the evolving architectural field in our nation," Dato' Vincent Lim shares.
NEW PRODUCT AWARD (NPA) AND GREEN DOT AWARD (GDA)
Another initiative by ARCHIDEX is the New Product Award (NPA) and Green Dot Award (GDA). These Awards are held annually to give recognition to exhibitors with fresh and innovative ground-breaking designs across the interior design and building industry. ARCHIDEX 2018 will be collaborating with Strategic Partner Thung Hing, a high quality brand in the construction industry, and architecture students from UCSI College who will design and construct the ARCHIDEX Awards Gallery by using materials from Thung Hing.
For visitor information and registration, please download ARCHIDEX App from Google Play or Apple Store or visit www.archidex.com.my.