International experts gather in Hong Kong today to share global MiC experiences to innovate local construction industry
(Hong Kong, August 27, 2019) More than 400 internationally-renowned experts converged today in Hong Kong at the International Conference on Modular Integrated Construction: Innovating Higher to have experience sharing and case study of global high-rise buildings using Modular Integrated Construction (MiC). The Conference was opened this morning by the HKSAR Chief Executive, the Honarable Mrs Carrie Lam.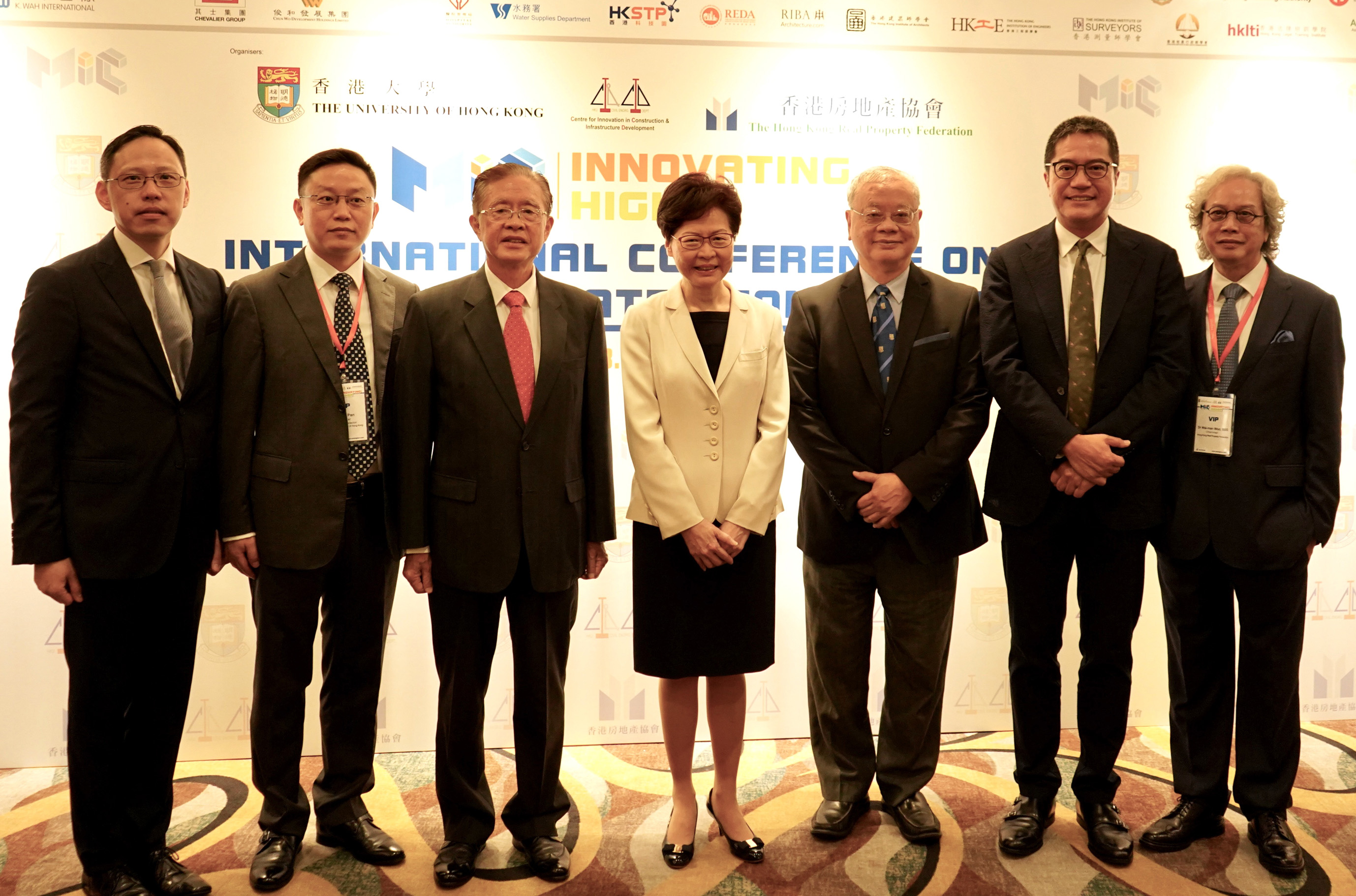 The HKSAR Government announced a new policy initiative to promote the use of Modular Integrated Construction (MiC) in the 2017 and 2018 Policy Address. MiC refers to transforming fragmented site-based construction of buildings and facilities into integrated value-driven production and assembly of pre-finished modules. It is a timely solution to address the challenges faced by the construction industry in Hong Kong, such as labour shortage, ageing workforce, construction site accidents, and increasingly high building cost.
In support of this new policy initiative, The University of Hong Kong's Centre for Innovation in Construction and Infrastructure Development (HKU CICID) and the Hong Kong Real Property Federation (HKRPF) jointly organised the MiC Conference. The organisers hope to innovate and excel local construction industry – private and public sectors, through the valuable experiences and insights shared by the MiC veterans and experts.
The HKSAR Chief Executive, Mrs Carrie Lam appreciated this conference as an ideal platform to share MiC experiences. In her opening address, she highlighted the significant benefits brought by MiC to local construction industry, such as less wastage, higher productivity, lower project costs, greater talent attraction among others. To promote MiC's greater adoption in Hong Kong, a steering committee and industry guidelines are now in place.Carrie Lam delivered Opening Address for the conference. She remarked that the MiC brings significant benefits to local construction industry.
The opening session also featured remarks by both Professor CF Lee, GBS, SBS, JP, Joint-chairman, Conference Advisory Committee; Chairman of HKU CICID, and Mr Anthony Chan Wai-lun, BBS, MH, JP, Joint-chairman, Conference Advisory Committee; President of HKRPF. Both highlighted the imperative to have wider use of MiC in Hong Kong's building industry and hoped the conference would shed insights on how to promote its greater adoption.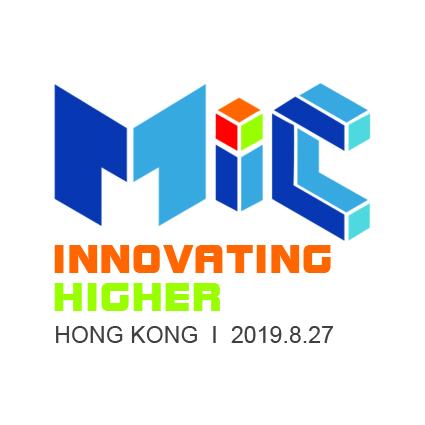 More than 400 experts in modular integrated construction coming from governments, industries and academia in the UK, Ireland, Singapore, Australia, Hong Kong and mainland China attended today's conference.
In addition to keynote speeches, two plenary sessions by the project teams of the world's tallest modular buildings were specially scheduled as case study to facilitate experience sharing. The involved cases include: the 44-storey steel-framed modular building in London and the 40-storey precast concrete modular building in Singapore. Insights were also shared on advanced structural engineering, smart supply chain management, and digital transformation, which are related to modular integrated construction.
(Please check out speakers list and timetable from http://www.michigher.com/en/programme)
Other VIP attendees include: Secretary for Development, Michael Wong, JP; Under Secretary for Transport and Housing, Dr Raymond So, BBS JP; Dr Wai-man Woo, BBS, Chairman of Executive Director, HKRPF; Dr Wei Pan, Joint-chairman, Conference Organising Committee and Executive Director of HKU CICID; Mr Kyran Sze, MH, Chairman, KYSS Properties and Vice President, CEO, Top Spring International Holdings Ltd and Vice President, HKPRF.