ROF  Media's founder was recently interviewed by Hong Kong Trade Development Council (HKTDC) in their Six Questions to successful entrepreneurs section. Below is a copy of the interview posted by HKTDC on 29 February, 2012.
Path to Publishing
Hong Kong publisher Mike Staley set up ROF Media, which publishes the magazines Pacific Rim Construction and Pacific Rim Leisure. With a circulation of 30,000, PRC is a bimonthly that caters to the construction sector, while PRL is a lifestyle quarterly catering mainly to the property market industry. In Six Questions, Mr Staley reflects back on a decade in publishing, and why he thinks Hong Kong is that rare city where people can "achieve their dream." 
What brought you to Hong Kong?
I first came to Hong Kong in 1977 and became fascinated by the city. I later enrolled in a scholarship programme at Wah Yan College and lived here in 1984 and 1985. I always knew I was entrepreneurial, but even as a teenager, I was aware that if you want to do well in someone else's country, it's imperative that you know how people think and what makes them tick. So being here in my late teens gave me a priceless opportunity to get to know Hong Kong people.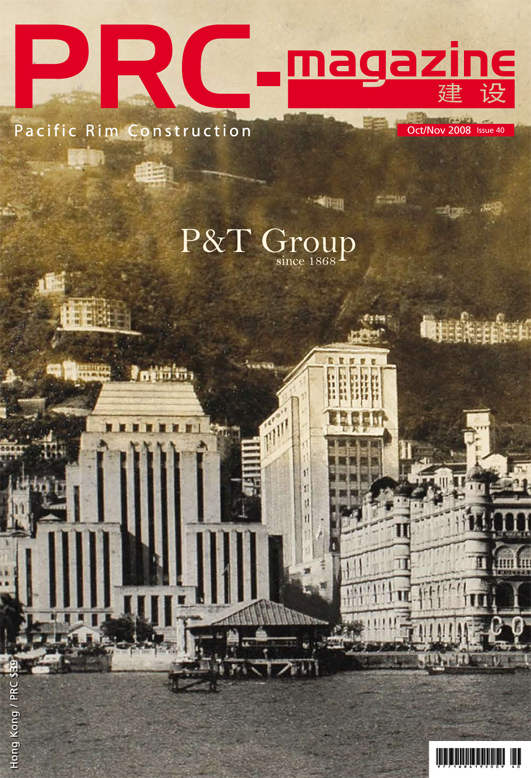 How did you end up launching a publishing company in Hong Kong?
I was always interested in media, advertising and photography. Throughout my career, there was one thing that was a constant in my professional life, and that was management reporting, both words and numbers – packaging information for senior corporate management, based on the individual requirements; how they needed to see and disseminate information. This was a key factor that gave me confidence to become a publisher, because publishing is all about packaging and presentation of information, especially for business publications. 
I established ROF Media in 2002, and launched Pacific Rim Construction (PRC) two months later. Six months prior to that, I started researching the market and building a database of professionals who would become the first recipients of the magazine. 
Why did you focus on the construction industry?
I've always been interested in building and property books and magazines, especially magazines, and that comes from a passion for photography. So I was aware of most of the building industry publications in the Hong Kong market.
Construction, I believe, employs about 10 per cent of Hong Kong's population, and construction, as a percentage of GDP, is huge. Given this, I thought that Hong Kong desperately required a magazine that could represent the industry's importance and, at the same time, represent Hong Kong regionally at the highest corporate standards. I didn't see anything like this in the market.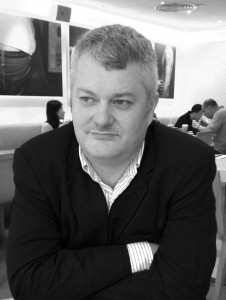 What was it like setting up a publishing company in Hong Kong?
ROF Media is not actually my first business. My first business in New Zealand was started in really tough economic times and provided valuable experience in hiring staff, working with suppliers, understanding credit lines, payment terms, corporate behaviour, employee behaviour. I've always referred to my first business as my street-level MBA, because the experience taught me many of the lessons I needed in order to take ROF Media from a start-up to where it now is as a recognised media brand in the market. 
How have you built your company?
From the beginning, I looked at PRC and ROF Media as brands. PRC was only ever going to be successful if the industry felt that it needed it. Therefore, instead of hiring sales staff to harangue businesses into advertising, I put all my available resources into great photography, good writers and the actual print cost.
The best way to make PRC a success was to be consistent, which is imperative in corporate business, and to be dynamic, to be bold and interesting. The great thing about not having a media background is that I didn't care what the established norms were. I was out to do something different and to do things my way, because I believed that I had something of value to offer the market.
The rest was just time. People need time to become familiar with brands, so I have been patient throughout, because I knew the construction sector would take time to embrace something that was obviously very different. But the premise of PRC is that my team and I are offering a service and, in the end, it seems that it is a service that companies see as a benefit to their operations.
Where do you see ROF Media headed over the next decade?
Media is exciting because it is constantly evolving. Large corporations through to smaller operations all need print materials of some sort. Large companies need high-quality print materials. But these publications are becoming niche; they have to serve a specific role in helping a company's communication. A lot of things that used to be printed on paper do not need to be anymore. But there are still a lot of really interesting projects I look forward to. Hong Kong's printing industry is very competitive and works to very high standards. Our clients are corporate and very demanding, and our suppliers need to work with us to match these expectations. 
My advice to anyone who's thinking of starting a business in Hong Kong is, if you believe in your idea, don't give up. Don't let anyone discourage you. But if your idea isn't working, be smart enough to exit before you get into a financial hole, because if you can exit one business in reasonable health, you may find that your second idea is even better.