(17 August 2022, Hong Kong) Investment in Asia Pacific's cold storage market is expected to grow fivefold in the next decade, driven by a shortage of new supply, outdated existing facilities and rapidly changing consumer demands created by the widespread adoption of online grocery shopping.
According to global real estate consultant JLL, investment in cold storage properties in Asia Pacific is likely to reach US$5 billion per year by 2032, responding to the estimated 12% compound annual growth rate of the wider cold chain market regionally between 2021 and 2028.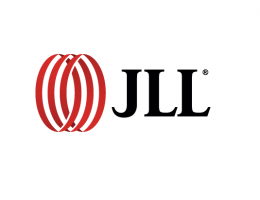 JLL analysis concludes that cold storage investment lags three to four years behind more traditional logistics investments such as dry warehouses. In 2021, JLL tracked US$48 billion of logistics investments in Asia Pacific. However, more detailed analysis shows that capital deployment into cold storage assets was approximately $1 billion, or 4.3% of total investments into the sector.
For investors, barriers to entry in cold storage remain high compared to conventional logistics assets. Cold storage warehouses are usually highly customized and subject to several layers of regulation. They can require two to three times the construction costs of a dry warehouse. However, as yields have compressed on global logistics assets, investors have been prompted to consider more specialised warehouse assets, including cold storage facilities.
"Asia Pacific's cold storage sector has traditionally lacked liquidity, but a combination of declining logistics yields, a deepening investor pool, and broader movements in consumer behaviours, will ultimately change investor perceptions. Given that the sector is primed for an extended period of strong growth regionally and facilities will require sustained investment to meet demand, we anticipate cold storage will emerge as a standalone asset class in the coming years," says Tom Woolhouse, Head of Logistics & Industrial, Asia Pacific, JLL.
Current cold storage capacity does not meet existing or future demands in Asia Pacific, with JLL projecting that 500 million cubic metres of new supply are required to fill the existing gap. This mismatch translates into more than double the existing stock.
In addition, due to its high energy consumption to power industrial refrigeration, existing facilities face increased pressure to retrofit with greener features. JLL estimates that 10% to 15% of existing, Grade A cold storage stock needs replacing to cater to demand from consumers.
"Cold storage facilities in Asia Pacific face increasing obsolescence as much of the market is operated by small and medium-sized players that lack efficiency, which is creating substantial opportunity for investors. In our view, this reality signals that new investment is needed not only to meet demand, but also to accommodate the replacement of aging stock, which we believe that deep pools of capital can accommodate," says Pamela Ambler, Head of Investor Intelligence & Strategy, Capital Markets, Asia Pacific, JLL.
Oscar Chan, Head of Capital Markets at JLL in Hong Kong, said: "Cold storage is one of the industrial properties that has been receiving more interest from investors in recent years, given their defensive nature and relatively higher yield. As the limited new supply of cold storage in the market cannot fulfil the surging demand brought by the rise of e-commerce under the pandemic, we expect it will remain one of the focuses for investors in the next 12 to18 months."
The emergence of cold storage as a distinct asset class in the Asia Pacific will be driven by rising incomes and increased urbanisation in the next decade. Total household personal disposable income is forecast to increase by around 24% between 2020 and 2025 across Asia Pacific. According to JLL analysis, demand for cold storage facilities is now strongest in Australia, China and India, while Southeast Asia has added 70 million online shoppers since onset of the pandemic. Online grocery purchases have registered double digit growth in many markets including China, India and Indonesia since 2020, according to JLL analysis.
Learn more here.