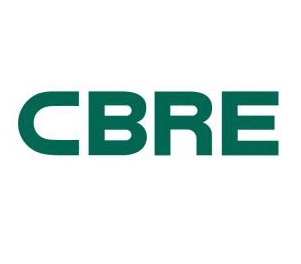 (25 March 2021, Hong Kong) Initial signs suggest investors are keen to explore value-add opportunities offered by industrial properties in Hong Kong. 
According to preliminary statistics from CBRE, a total of seven industrial properties might have transacted in Q1 2021, involving HK$4.1 billion of investment. This is already more than 70% of the HK$5.7 billion worth of industrial assets transacted in the full year of 2020 over 19 deals. With the launch of the new Pilot Scheme laid out by The Development Bureau of the HKSAR Government, the volume of industrial investment is poised to climb further in the remainder of the year.
New land premium pilot scheme to spur industrial property redevelopment
Under the new scheme, owners of industrial buildings built before 1987 can opt to pay a standard land premium rate for lease modification to facilitate building redevelopment. The standard rates will be charged according to regions and types of use and will remain unchanged for the two-year duration of the scheme. As such, the pilot scheme will simplify the lengthy land premium assessment process and is considered more attractive compared to some of the land premiums paid for similar redevelopment schemes over the last few years.
"The pilot scheme will benefit the investment market as property developers and seasoned investors become incentivised to seek en-bloc industrial assets for redevelopment. We expect that investors will display a strong appetite for suitable industrial properties in the coming two years as they look to capitalise on the current standard rates before the pilot scheme is reviewed in March 2023," said Marcos Chan, Head of Research, CBRE Hong Kong.
In fact, property developers and seasoned investors seeking en-bloc industrial assets for redevelopment has become a more prominent trend of late, with the share of industrial building acquisitions for redevelopment climbing from 37% in 2018, to 50% in 2019, and to 62% in 2020. Between 2016 and 2020, property developers and investors spent HK$37.2 billion on acquiring industrial properties for redevelopment, representing 46% of the total industrial investment of HK$80.3 billion during the same period.
Promising outlook for the rest of the year
Reeves Yan, Executive Director, Head of Capital Markets, CBRE Hong Kong: "We have witnessed increased activity in the commercial real estate capital markets in Q1 as market sentiment improves. This is largely supported by the slower decline in real estate capital values and rents, ample liquidity in the market, low interest rates, and the recent removal of the Double Stamp Duty (DSD) for commercial properties."
"We believe that the new pilot scheme will incentivise industrial property redevelopment and accelerate urban rejuvenation. Eligible industrial blocks under the new Scheme, data centres, and cold storage will be keenly sought after this year. In addition, investors will target niche commercial assets catering to fast-growing business sectors such as technology, telecoms, F&B, pharmaceuticals, elderly care and education," said Mr. Yan.
The capital markets continues to extend the improved momentum from Q4 2020. CBRE Hong Kong Capital Markets Team has advised on and completed HK$5.7 billion worth of transactions in Q1 2021. Some of the notable deals include:
Sale of 37 Shouson Hill Road, Shouson Hill, Hong Kong for HK$2.566 billion;
Half block ownership of Seapower Industrial Centre currently used as cold storage with a total size of 117,381 s.f. transacted for HK$570 million;
En-Bloc Logistics Facility in Fanling sold to Silkroad Property Partners for HK$321m;
Weave Living's acquisition of en-bloc residential building in mid-levels west sold for HK$295 million;
Commercial Portion of Downtown 38 in Kowloon with a total size of 20,921 s.f. transacted for HK$300 million;
27th Floor on 9 Des Voeux Road West, Sheung Wan sold for HK$107 million with a total size of approx. 7,192 s.f.