Jacobs Engineering Group has developed into a practice that bestrides the planet in the seven decades since its foundation; it has passed on know-how wherever it works, to the betterment of all.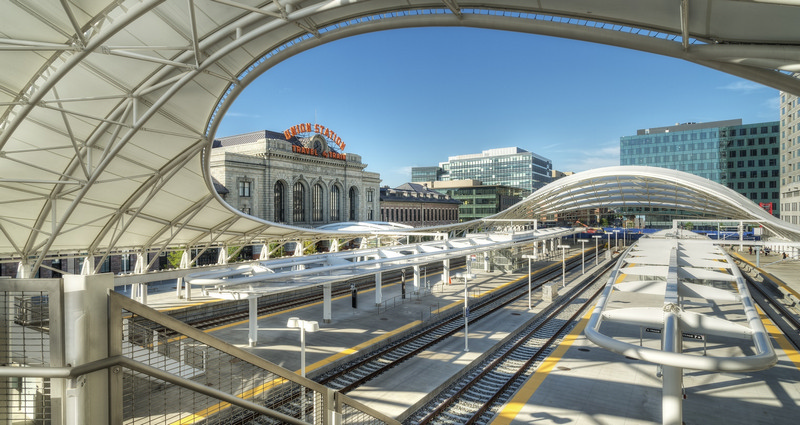 Jacobs Engineering Group, founded in 1947, has a workforce of 60,000, employed in more than 230 places in some 30 countries. Last year, it had revenues of more than US$12.1 billion, making it one of the world's biggest and most diverse providers of technical, professional and construction services. It is ranked 235 on the 2016 Fortune 500 list.
This year Jacobs was named the New Civil Engineer magazine's global firm of the year– an accolade that recognises outstanding practice and achievement in civil engineering. Importantly, the award is recognition for creating a good working environment for employees and delivering best value for money to clients.
The award noted Jacobs' contribution towards its collaboration on a major international transportation project. The accolade highlighted how this outstanding practice drew on its global expertise – sharing the experience it has gained and the innovations it has made in undertaking numerous projects around the world.
Best-Practice Leaders
The New Civil Engineer accolade is the latest of many awards Jacobs has earned recently. In 2016, the company was ranked No. 2 in ENR's Top 500 in Design Firms and No. 1 of the Top 50 Designers in International Markets. Earlier this year, Fortune rated Jacobs the second-most admired engineering or construction company in the world for the fifth year in a row. The acclaim raises the question: how does Jacobs do it?
The company has four lines of business – petroleum and chemicals, buildings and infrastructure, aerospace and technology, and industrial, which includes mining and life sciences – and the key to success has been keeping a holistic perspective on its services across architectural, engineering and construction, operations, scientific and specialty consulting for public-sector and private-sector clients.
"We believe the best way for our business to succeed is to deliver long-term success for our people, our clients, our shareholders, and the countries and communities where we work," says Bob Pragada, president, Jacobs buildings and infrastructure.
"Our global perspective and market diversity allows us to bring opportunities for innovation and collaboration into those projects and regions where our clients need us. We don't just strive to do a great job, but advocate for our client's interests as our own."
The Right Track
The company's record in transport is especially admirable. In the United States, it has worked on more than 80 commercial airports, and in the past 15 years has completed 12 significant aviation programmes worth more than US$15 billion.
The Dallas/Fort Worth International Airport (DFW Airport) in Texas, for example, is the second-largest by area in the United States, covering more than 29.8 square miles. The airport handles more than 60 million passengers a year. Jacobs has served the DFW Airport for more than 40 years, starting with the ground-breaking for runway construction in 1969. Under the airport's current Terminal Renewal and Improvement Program, Jacobs serves as DFW's Design and Design Management partner to co-design and apply sustainable solutions utilized both during the construction phase and the final built product of Terminals A and C, the Dallas Area Rapid Transit (DART) Station and the parking structures at Terminals A and E. The airport is served by the DART railway network, which Jacobs designed and built to move passengers around efficiently.
In Denver, Colorado, Jacobs is the Program and Construction Manager for the Regional Transportation District's FasTracks Program, a US$2 billion railway system that has helped reinvigorate the city, fuelling billions in economic activity. At Denver International Airport, Jacobs provided architecture and engineering design of concourse expansions, commuter facility, flight information display systems implementation, food court and restroom remodelling. Jacobs' services also included the engineering design of the aprons and runway rehabilitation.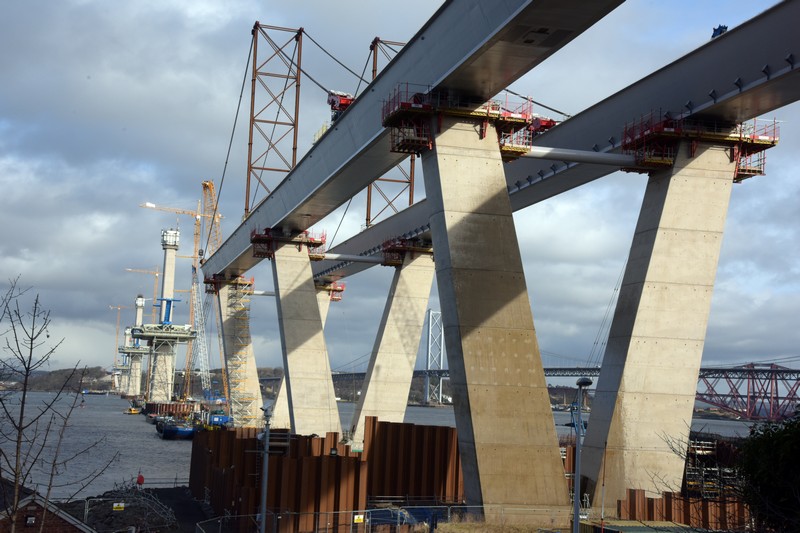 Forth Replacement Crossing, Scotland, UK Photo © Transport Scotland
Substantial Aero-Expertise
In Britain, Jacobs has been delivering a wide variety of services across London's Heathrow Airport over the past 15 years. The company works in collaboration with Heathrow Airport delivering architectural, engineering, airfield planning, baggage assurance, asset inspection, project management, project controls and commercial management across both landside and airside areas at the airport. The company supports Network Rail on the railway network connecting Heathrow Airport with the west of England, with a view to enhancing connectivity and reducing congestion. The company is also project representative for the US$22 billion Crossrail programme for the Department for Transport and Transport for London.
The company is an ardent believer in collaborating closely with its clients to offer full-spectrum solutions, a model it implements worldwide.
"Collaboration encourages innovation from the supplier and the broader supply chain, and means projects are completed with greater efficiency. It gives companies like us an improved ability to serve our clients and the commercial confidence to invest in skills," says Pragada.
Long-Term Legacy
The economies of scale that come with being an industry leader are undeniably beneficial, but where Jacobs truly excels is using its global expertise and experience to make an impact locally. "In many cases, our customers prioritise the use of local resources," says Jacobs' Patrick Hill, senior vice president buildings and infrastructure, Asia Pacific. "This is important for their businesses and the future progress and development of the geographic regions where we work. We augment the local workforce with expertise from our global network, and often partner with clients to develop job training and safety programmes that enhance and develop the local resource base."
Technically Minded
The way Jacobs works in Hong Kong illustrates the importance of its collaborative approach. The company has enjoyed a significant foothold in Hong Kong for an extended period of time. It employs about 400 people locally and is one of the city's biggest providers of technical services. Jacobs is investing in increasing its supply of services so they are near at hand when its customers in Hong Kong need them.
In one of its longest-running relationships, Jacobs has a 35-year working relationship with the Hong Kong Housing Authority, providing professional engineering services in respect of housing developments, maintenance and improvement works to various residential developments. The company also manages and operates the Public Works Regional Laboratory in Tai Po in the New Territories and a number of other construction materials testing facilities.
Jacobs thrives on these technological remits, and has enjoyed the benefits of Hong Kong being a centre of technological excellence, particularly in substructure engineering and geotechnical services. "We play major programme delivery, construction and operations roles in many unique, large and complex capital programmes worldwide. And we bring this mega-project experience to Hong Kong and Southeast Asia and apply it regionally," says Hill. "Our Hong Kong office is also a growing international hub for exporting know-how and building relevant skills, enabling our local people to expand their careers and provide our clients with premier engineering solutions."