With strong support from its mainland parent company, JATO Design aims to become the pre-eminent architectural and interior design practice in Greater China. PRC magazine recently sat down with the JATO management team to discuss its strategy for the future.

JATO is the subsidiary of Jiang & Associates Interior Design Co. Ltd, a leading China interior design firm with offices in Shenzhen, Shanghai, Beijing and Dalian. Specialising in commercial real estate and public building projects, J&A has been commissioned for a number of signature projects, including CoCo Park and Yitian Holiday Plaza in Shenzhen, China Resources Holdings various MixC and Dreamport developments, and COFCO Joy City projects across China.
With a stated mission to "Create Heavens in The World With Design", J&A established JATO in Hong Kong in order to enter China and Hong Kong's very competitive design industries, revealing its creativity on premium grade projects, as well as attracting high-quality international design and architectural talents already acknowledged in Hong Kong's cosmopolitan environment.
"JATO reflects J&A's strategy to differentiate itself and leverage upon our close partnership with China and Hong Kong developers," states J&A CEO, Mr. Frank Jiang. "Despite only being established a short time ago, JATO has defied all expectations and has thrived on the success of its mainland projects, and the Hong Kong and Southeast Asian markets are next on our agenda."
Versatile Management Team
JATO's current management team comprises JATO's CEO Mr. Frank Jiang, who facilitates the collaboration between JATO and J&A, as well as co-coordinating with mainland clients; General Manager, Miss Marie Suen, who is responsible for business development and overall JATO's operations, and Director of Design and Technical Mr. Kwok Tin Chik, who is responsible for overseeing the design and technical aspects of all JATO projects.
As an architect, interior designer and State Council Special Subsidy Specialist, Jiang settled in Shenzhen during the 1990s to establish J&A. The company has been commissioned on many memorable projects, including the Shenzhen Convention Center and a suite of 5-star hotels projects across China.
Suen is a Hong Kong based interior designer from Hong Kong and graduate following training with Tokyo Designer Gakuin, as well as at East London University. She previously worked for a few large developers and later as the studio manager and Department Head of Commercial and Interior Designs at Woods Bagot.
Kwok previously worked as an architect in United Kingdom before returning to Hong Kong to work at Benoy. He has since participated in a series of key projects, including Hong Kong Wharf Holdings' Chongqing IFS, Shanghai's Xintendi Lifestyle Mall, as well as Hang Lung Properties' Tianjin River 66 and Jinan Parc 66 shopping centres.
The JATO Difference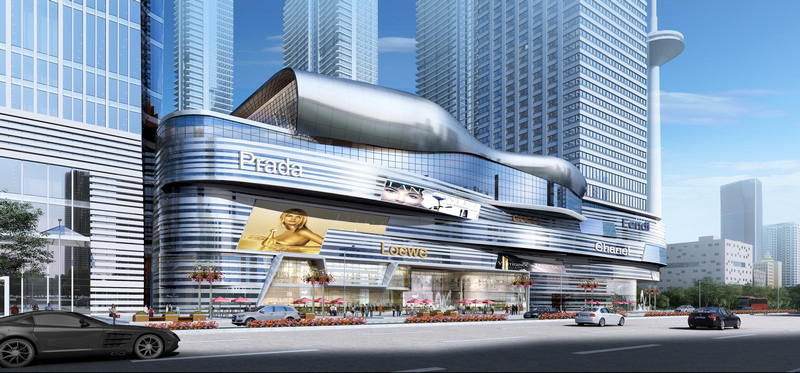 With the motto "Expert on China with A Global Vision", JATO aspires to synergise global talent, foresight and vision through J&A's unrivalled knowledge of China, its culture, relationships and requirements for the future, striving to create the most prestigious world-class architectural design projects in Mainland China. J&A is currently on solid ground in the high-end commercial projects sector and has make inroads in relation to top grade projects, joining forces with JATO to serve China and international customers as an truly global firm.
"JATO offers the best design quality and continued collaboration with vertical integration capabilities," states Suen. "J&A has a wealth of professionals who are thoroughly knowledgeable of the requirements for design implementation, completing projects through the application of their strong technical competence and experience. JATO has successfully added experienced and creative talent to its staff and will continue to recruit talents from around the world."
"Architecture and interior design must be closely integrated," add Jiang. "Our expansion into architectural projects stems from our past experience as an interior design firm and encountering projects saddled with myriad irrevocable architectural problems when we took over particular projects. Each of J&A's projects, such as those with China Resources, works closely with architects from the beginning, resulting in a smooth handover to interior designers, and developers are strongly supportive of our continued business expansion."
The company's most notable project at the moment is the commercial podium design for the Baoneng ultra high-rise commercial development in Shenyang, situated at the heart of the city at Qingnian Street, comparable to Beijing's Chang'an Avenue.
The project consists of two commercial buildings, residential units and commercial podium, total retail GFA over 250,000 square metres. Upon completion in 2016 it will be Northeast China's highest landmark. It will also be the first integrated architecture and interior design project undertaken by JATO in partnership with J&A.
Acclaimed Locally and Beyond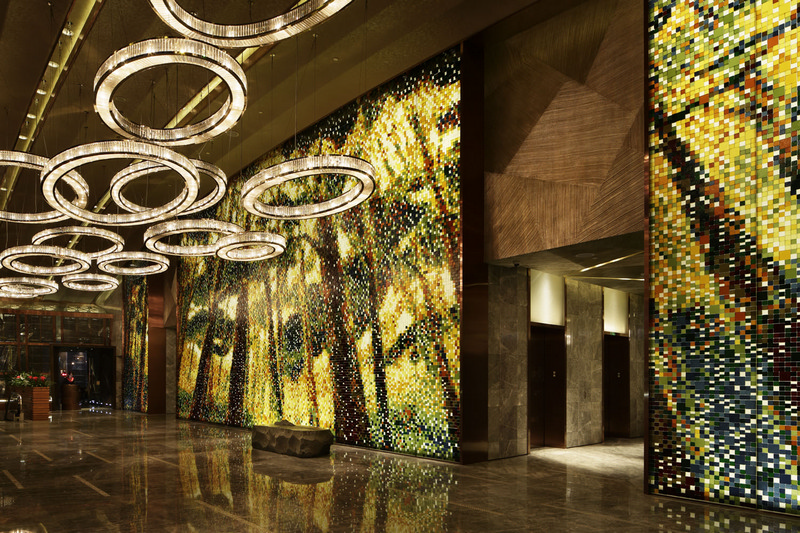 Of all the J&A projects recently completed, Dalian International Convention Center stands out as the most challenging. Designed by renowned Austrian architect, Coop Himmelblau, the project was regarded as a totem of deconstructionism, with 3D walls and renderings. The spotlight will undoubtedly fall on the property in September, when the World Economic Forum convenes there and the eyes of the world are focused on the city.
J&A is also a pioneer in hotel interior design in China. "Our top consideration is to reflect the cultural and geographical heritage of each location," continues Jiang. "For example, Shenzhen and Shanghai could not be more different in a cultural context. For the Shanghai Mandarin Oriental, we recreated the Huangpu River during the Nationalist era, including its famed phoenix trees, while modernity better suits Shenzhen and reflects its development over the last 25 years from rice fields to a modern metropolis. Our next focus will be on the integration of brand concepts, such as Mandarin Oriental symbolising and conveying traditional Oriental hospitality, whereas Ritz Carlton is classically modern American."
"Our overall style is best defined as contemporary, simplistic and stylish, but neither European nor Chinoiserie, as defined in clichés today. J&A and JATO are forward looking, advocating the fusing of commerce and art. Every project should stand out as both an unrivalled work of art and also be a viable asset with handsome returns."
Since its inception, J&A has created a number of "China Firsts". It was the first China design firm commissioned by Mandarin Oriental to decorate its Shanghai property, which debuted to critical acclaim. Other company accolades have includes it being the first mainland firm chosen to furnish the soon to be opened China Resources' MixC in Xian, the gold standard in commercial real estate, and its slightly more affordable counterpart, Dreamports, located in Shanghai, Beijing, Hefei and Yuyao. Fifteen years after its establishment, J&A is also first interior design firm in China to be named after an individual.
Value Creation Comes First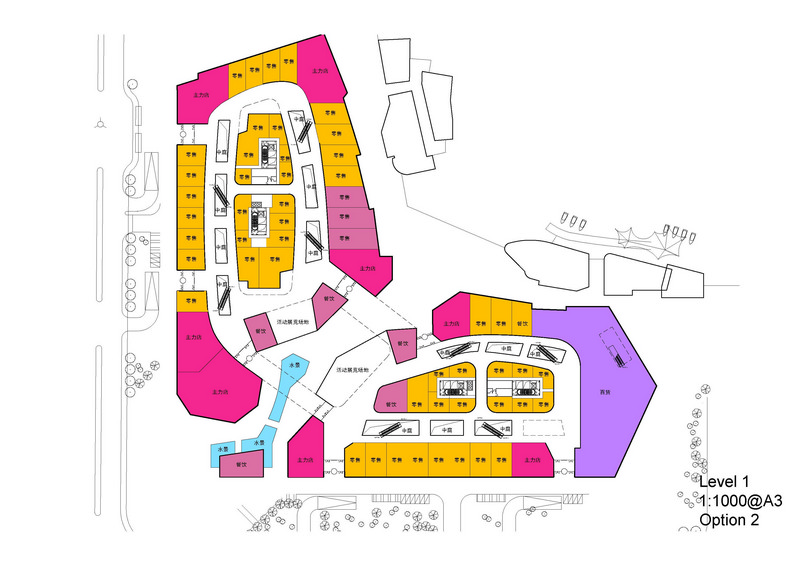 In terms of J&A's design philosophy for shopping malls, Jiang sees value creation coming before aesthetics, such as an unforgettable shopping experience packaged in crisp modernism. Suen envisions offices with revitalised people-focused lobbies also catering to additional functions, such as waiting areas and conference faculties.
Kwok states that the lobby can best reflect a building's style and should be efficient in congregating and dispersing its occupants. Finally, Jiang believes that public buildings as icons of a city requires compromises on individuality and uniqueness, with an obligation to accommodate the wishes and needs of a diverse range of stakeholders.
JATO is currently working on the Baoneng HOPSCA development retail podium with total retail space of 200,000 square metres at the heart of Shenyang CBD. Other projects in the works for both Yintai Chengdu China office tower interior and the interiors for Hutchison Whampoa's Century Link project situated at Shanghai Lujiazhui metro hub.
"HOPSCA- (Integrated development of hotels, office, parks, shopping centres, convention and apartments) is all the rage in China these days," says Jiang. "As the ultimate form of commercial real estate, it is a self-sustaining micro city of retail, office and dwellings that attracts traffic and maximises holding value."
Bright future ahead for China Commercial Real Estate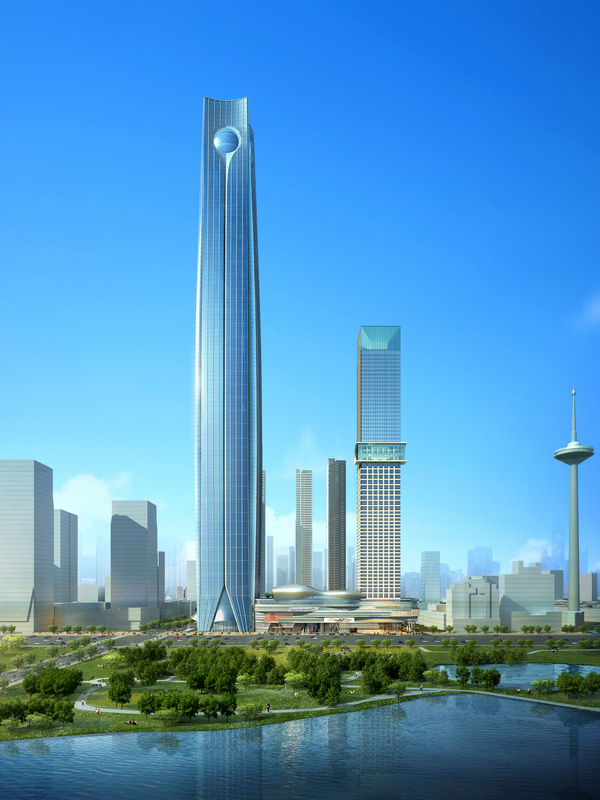 "The China retail landscape has evolved over the last two decades to cater to consumer demands and interests, from independent shop fronts to dedicated destinations for entertainment and leisure, with vast spaces for events and unique designs to lure customers' hearts and wallets," Suen observed.
Kwok adds: "China and Hong Kong ,to a certain degree have similar concepts for urban planning that encourage the development of HOPSCA, and the emergence of podiums has brought pedestrian traffic from outdoors to indoors to create an all-weather shopping environment that is more convenient and comfortable."
The trio is bullish about China's architecture development. "China has yet to reach the GDP 3-5000 USD per capita level sweet spot for commercial real estate," states Jiang, "Urbanisation presents a golden opportunity for us and we are currently concentrating on first or second tier cities, such as Ganzhou, where one of our MixC projects is located".
Jiang notes that J&A is also flexible enough to take on both small scale projects, as well as equally dazzling large projects in all locations. "Never under-estimate the potential of China's many lower tier cities."
"Lower tier city consumers have indicated strong demand for fine designs and are quite receptive to radical ideas." states Suen enthusiastically. She also hopes JATO will eventually blossom into a firm with a hundred staff, which in her experience is the optimum size to maintain quality design output.
In conclusion Jiang states: "J&A aims to catch up with the multinational firms that focus on high-end commercial projects and this is also the direction JATO has embarked on. We are optimistic that we will experience even greater success together in the coming years".