(10 June 2020, Singapore) For the second consecutive year, Paul Martinkovic, Chief Executive Officer of JERDE, has been named one of the 500 Most Influential People in the County (LA500) by the Los Angeles Business Journal.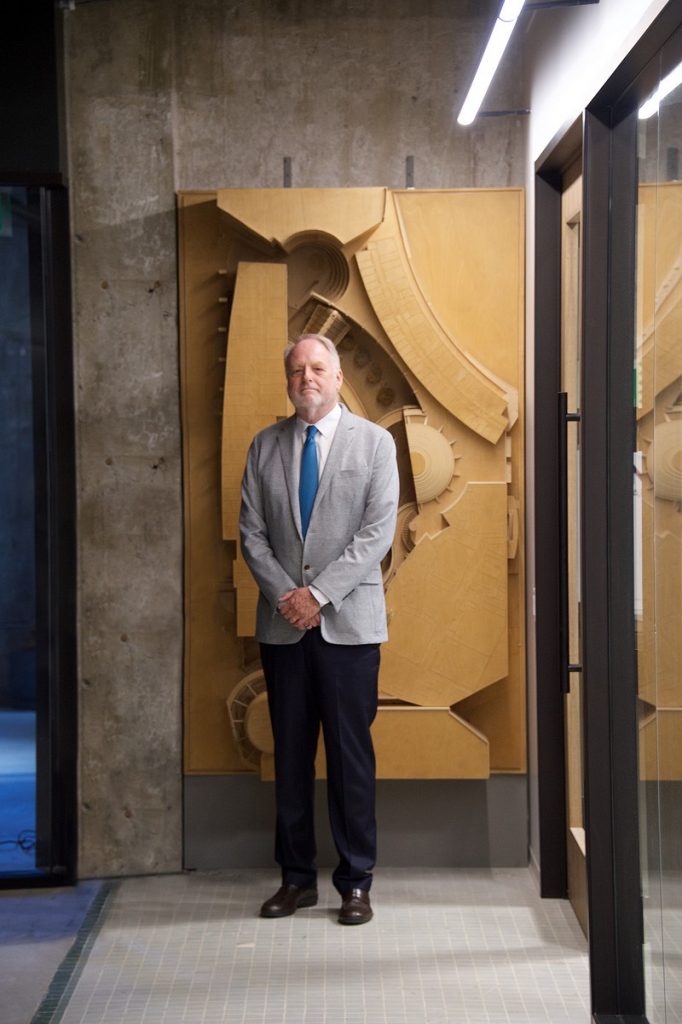 As described by Los Angeles Business Journal publisher and CEO Josh Schimmels, "The Business Journal has researched, identified and highlighted the most influential, most powerful, and most impactful business professionals in the region. Each year, our editors have the yearlong task of seeking out and then profiling these dynamic leaders who are driving innovation, creativity, community, and industry."
JERDE has designed award-winning destinations throughout the world including such iconic places as Santa Monica Place, Bellagio in Las Vegas, the Mall of America in Minnesota, Universal CityWalk in Los Angeles, Pacific City in Huntington Beach as well as Langham Place in Hong Kong, Roppongi Hills in Tokyo, and Kanyon in Istanbul. The firm has also designed new innovative mixed-use and retail properties including Shanghai World Trade Center, Oxigeno in Costa Rica, and The Battery in Atlanta.
"Since bringing JERDE to its new home in Downtown Los Angeles, the creative center of the region, the firm has melded its signature placemaking designs and international experience with a new creativity and vibrancy imbued into its many projects on multiple continents. I congratulate Paul on this well-deserved honor and the firm's continued success," said Christopher Rising, Co-Founder and Chief Executive Officer of Rising Realty Partners and fellow member of the LA500.
Martinkovic was appointed Chief Executive Officer in October 2018. He manages day-to-day leadership of the company and all business affairs. He joined the firm in 1990 and previously served as Chief Financial Officer while also overseeing JERDE's global business development and marketing efforts. Under Martinkovic's leadership, JERDE has opened numerous foreign offices, expanded the firm's global reach, and also seamlessly transitioned the firms' headquarters to an award-winning space in Downtown Los Angeles. In recognizing Martinkovic, the Los Angeles Business Journal highlighted JERDE's new office and two major projects in Mexico City, the firm's "commercial project of the year' honors in the first Build4Asia Awards, and for an under development 161,000-square-foot residential mixed-use project in Monterey Park.
"I greatly appreciate this honor but our company's success is powered by the talented and creative minds from our design principals on down. As Los Angeles and the world emerges from the pandemic on the path to economic recovery, we are excited about how we can continue to improve the human experience through authentic and creative placemaking," said Martinkovic. Other notables named to the LA500 include Elon Musk, Kim Kardashian West, David Geffen, Magic Johnson, Frank Gehry, Haim Saban, Anthony Pritzker, JJ Abrams, Oprah Winfrey, Steven Spielberg, Rupert Murdoch, Steve Ballmer, LeBron James, Ashton Kutcher, and Evan Spiegel.