(按此瀏覽中文版)
JLL has the following comment on the Policy Address released today for your reference:
Abolishing Doubled Stamp Duty on non-residential property transactions: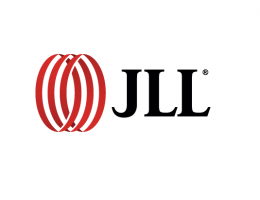 Joseph Tsang, chairman at JLL in Hong Kong, said: "The number of non-domestic property (office, retail and industrial) transactions involving HKD 20 million or above surged 22% Q-o-Q in Q32020 amid the government's relaxation of the minimum loan-to-value ratio in August. This compares with 18% growth in the second quarter, and reflects the positive impact this change has had on the market. The further policies announced by the government today should have a positive impact on the investment market, however, this will largely benefit commercial properties worth under HKD 100 million, particularly retail properties which have recorded a sharp fall in capital values. Since almost all owners of commercial properties worth over HKD 100 million hold these on a company basis, the government's abolishing of the double stamp duty would not boost the transaction of major properties since these owners will continue to sell via company share transfers.
Pilot scheme for charging land premium for redeveloping industrial building at "standard rate":
Dorothy Chow, senior director of valuation department at JLL, said: "Many developers have been interested in redeveloping industrial buildings since the government announced in 2019 that they could increase the maximum permissible plot ratio by 20%. However, the actual implementation of some of these redevelopments have been held up by the current time consuming process and complicated land premium assessments. The government's proposed introduction of a pilot scheme for charging land premiums at a 'standard rate' today could help remove uncertainties and speed up the land premium procedures. It will encourage developers to undertake lease modifications to redevelop industrial buildings into hotels, offices or data centres, inducing investor interest in these properties."
Pilot scheme to rent hotel rooms and guesthouses for use as transitional housing:
Corey Hamabata, senior president of JLL's hotel and hospitality group: "This looks to be a stop-gap measure which will help select hotels in the near-term. Prior to COVID-19, the pressure was mounting on a number of older, largely obsolescent hotel properties to renovation, redevelop or tear down these properties. This solution may provide opportunities for these hotels," "However, hotels which expect business to return once borders reopen are unlikely to take significant advantage of this policy since it is unlikely to offer better returns to building owners. Because the conversion to transitional housing may require hotel rooms to be reconfigured, hotels are unlikely to look at this as a short-term solution to the woes affecting the sector at the moment," he added.