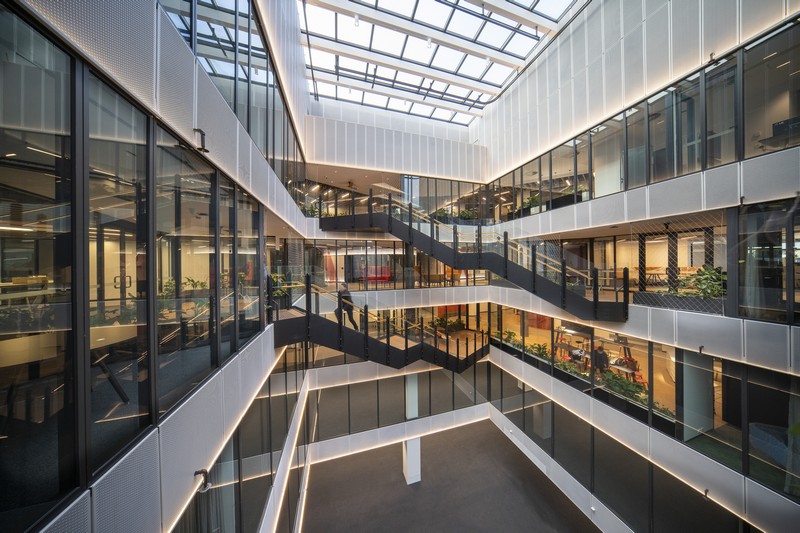 With architectural and interior design by renowned practice Decibel Architecture, atop the SJB base building, NextHome, the new headquarters of the John Holland Group, took home the prize for Interior Design of the Year (Commercial) at the inaugural Awards ceremony held on 12 November at the Hong Kong Convention & Exhibition Centre.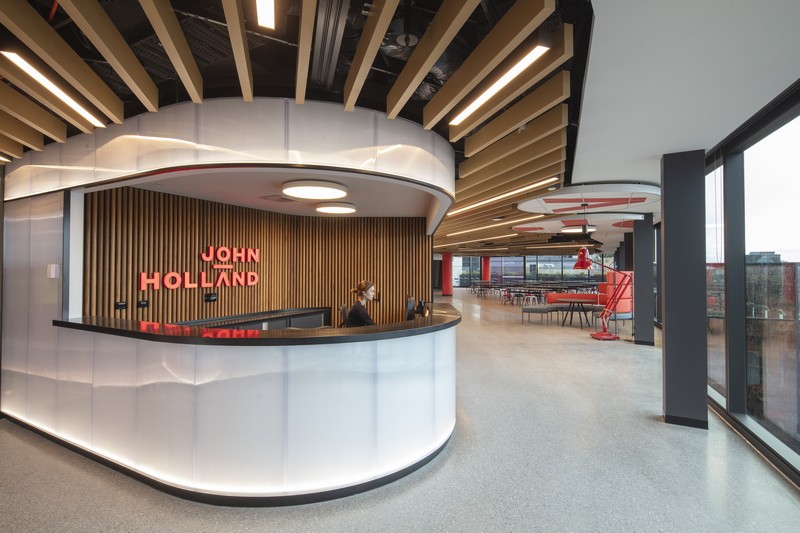 Esteemed jury member, Wai Tang, commended: "I find these interior spaces very architectural with strong visual impact!"
The project brief was to reflect a workplace that is welcoming, healthy, happy, productive and connected. Building this purposeful, people centred and meaningful environment required an attuned understanding of their fresh vision as well as innovative design thinking that focussed on the development of a community which reached beyond desks, teams, and walls.
Decibel's design thinking considered time, space and human engagement in an ongoing dialogue with nature, with seasons, the profitable undertakings of the business, and the agency of those people to create the best possible journey.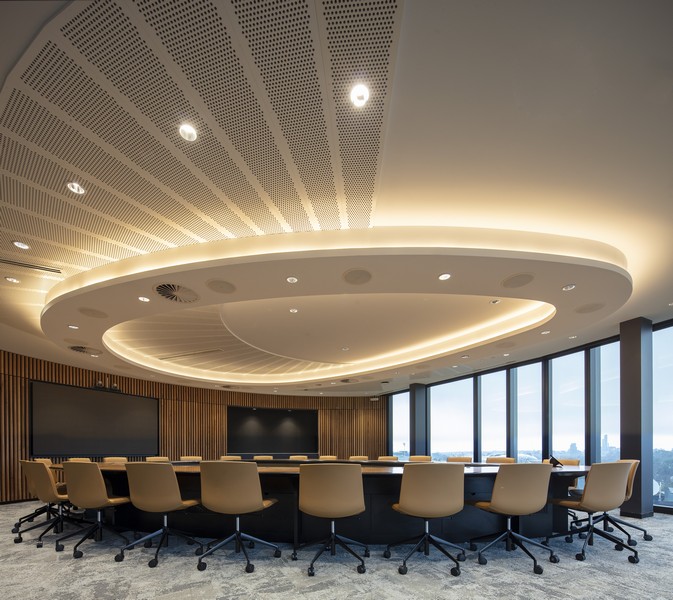 Fellow juror, J Lee Rofkind, Head of Hospitality Design at HOK, said: "Well thought out design and well executed, the space is very dynamic for an office space."
Decibel worked closely with consultants to understand how John Holland staff were working and gathering, and how this could be optimised for productivity and happiness in their new home. A new radial proposed organisational chart was developed, showing teams spatially and not hierarchically. These connections were then tested and superimposed onto planning grids, providing cross connections in team activity and output.
NextHome caters for multiple engagement typologies, social points and collaborative spaces. The seamless transition from individual desks to co-working spaces and informal breakout spaces allows flexibility through work processes as well as casual interactions. Creating new journeys and connections is a core strategy in delivering an office that actively engages the people who work within it.
NextHome is on track to receive 5 Green Star Interiors certification. Decibel worked with consultants and John Holland internal stakeholders to maximise the client's commitment to continued operations and performance post occupancy. All furniture was independently reviewed and vetted for Green tags, GECA, low VOC, FSC and other green certifications.
For more information on Decibel Architecture: https://www.db-a.co