(12 September 2019, Hong Kong) CUSCADEN RESERVE is a first of its kind residential collaboration between Singapore luxury property developer SC Global Developments and K11 ARTUS from K11 Group, designed to elevate the concept of artisanal living to deliver a truly unique and absolutely exclusive cultural experience for the residents.
The luxurious residence in the heart of the prestigious Orchard Road district in Singapore lies next to the upcoming Orchard Boulevard MRT Station, and close to many of the city's high end restaurants, hotels and lifestyle amenities. It will have just 192, one- two- and three-bedroom residences, most with a private lift access. But what sets CUSCADEN RESERVE apart is how it reflects the unique skills and conceptual approaches of two titans of refined living.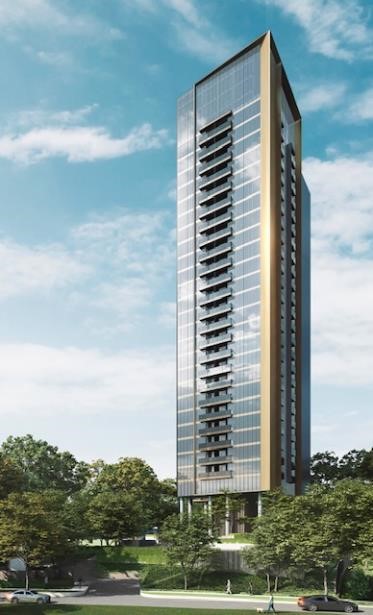 A new artistic and cultural dimension for Asia
K11 ARTUS is the brainchild of entrepreneur and visionary Adrian Cheng, the founder of K11, and Executive Vice-Chairman and General Manager of New World Development. ARTUS is a portmanteau combining "Art" and the Latin term "Domus", meaning home. This reflects the Asian inspired Artisanal Home concept which was created by Mr Cheng to bring a new artistic and cultural dimension to inspiring living.
K11 ARTUS is the third milestone in Mr Cheng's ultra-private, luxury Victoria Dockside residential development that is set to open in Q3 of 2019 in Hong Kong. This utterly unique, one-of-a kind development was created by working with some of the world's prominent architects and designers in a collaborative creative effort that has set new benchmarks for artistry and cultural sensitivity in residential living.
A modern renaissance encounter
The K11 ARTUS was also the first luxury residence in Hong Kong to support and promote modern China's cultural renaissance, blending the preservation and reinvigoration of China's cultural heritage in collaboration with the K11 Craft and Guild Foundation, a non-profit organisation that preserves and conserves fast-disappearing Chinese craftsmanship that dates back to the Ming and Qing Dynasties.
The ARTUS experience pays tribute to the ancient skills of Chinese craftsman by showcasing many of their fast disappearing traditional artisanal objects in the public spaces for the enjoyment of the residents and cultivating an appreciation that will help sustain and preserve these ancient crafts.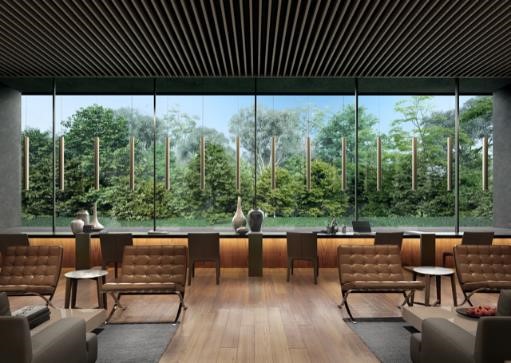 The ultimate living experience
SC Global's collection of residential properties are managed by Seven Palms Resort Management, the estate management arm of SC Global Developments as part of the Group's long term strategy to safeguard their architectural vision and the promise of the ultimate living experience.
By collaborating together for the first time, these two titans of refined, luxury living have now created CUSCADEN RESERVE – a luxury home that is destined to elevate the artistry of living to a new level. Managed by Seven Palms Resort Management in collaboration with K11 ARTUS, the seasoned team of property management and hospitality professionals have unified their visions to provide the finest luxury experience for their residents.
A service culture second to none
As a result of this unique collaboration, residents will experience a service culture delivered through K11 ARTUS, which takes inspiration from the craftsmen and principles of fine art, with a team of trained artisans empowered to anticipate residents' needs and deliver thoughtful touches to delight and inspire.
By fostering an environment of harmony, beauty and respect, this partnership reflects the shared values of both the New World Development and SC Global brands and the collaborative and creative spirit that underpins their vision for CUSCADEN RESERVE.
Extraordinary curated spaces
Residents of CUSCADEN RESERVE will enjoy extraordinary curated public spaces that integrate art, nature and exquisite objects to evoke inspiration and enrich the living experience.
Set alongside a natural forested landscape, the Clubhouse at CUSCADEN RESERVE provides residents with a relaxed art-filled contemplative space with an eclectic selection of books to intrigue and explore, all cleverly designed to provide a quiet co-working space and a place for relaxed entertainment to cultivate friendships. The Clubhouse brings together like-minded individuals with programmes that celebrate art, culture and creativity.
CUSCADEN RESERVE not only sets a new standard for luxury residences, but opens a new era in refined cultural living beyond mere aesthetics that satisfies an inner need for harmony and cultural fulfilment that is the very embodiment of the true art of living.
To learn more about CUSCADEN RESERVE, please visit https://www.cuscadenreserve.com/.