(21 June 2019, Hong Kong) Kohler, purveyor of exceptional kitchen and bathroom products for the home, believes that it's the thought and detail put into our private spaces like bathroom appliances that really tells the story of a homeowner's good taste. This year, Kohler is launching an array of new items that bring sophistication and cutting-edge design to any home.
Experimental Luxury is the inviting design element that drives the new collection. By adding innovations to the kitchen and bathroom, such as digital showering, intelligent toilets and Smart Room products Kohler introduces new colour, material and finish, which continues to add products that embody modernity and expression of design.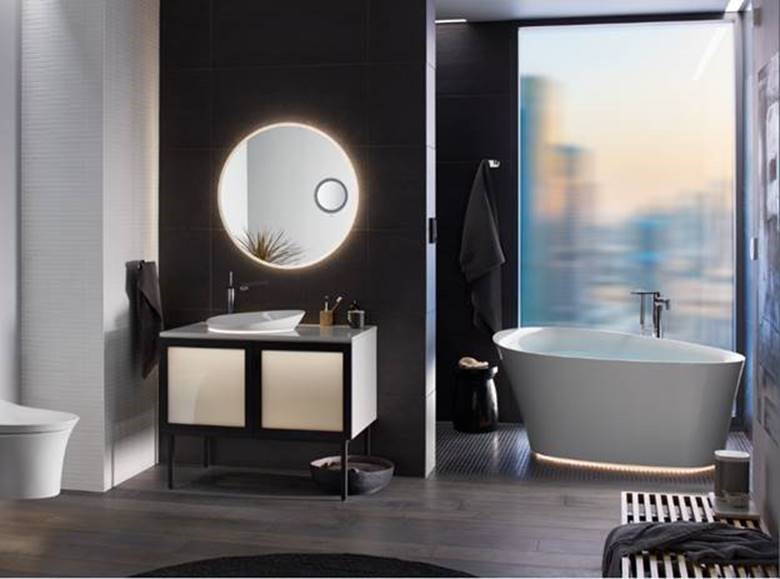 Product Trend – Smart Room
Part of the Kohler Smart Home concept, Kohler's new lighting system, Veil Lighted Collection, is an important step in harnessing the power of light to fit into the circadian rhythm. Featuring an integrated sensor, remote control and four colour temperatures: amber, warm, natural and daylight; that alter to the biological rhythm, consumers can easily shift the lighting system to their needs, leading to creating relaxation for customers in their bathroom space and enjoying in the wonderful relaxation moments.
Veil's flowing and immaculately balanced curves evoke a sculpted simplicity in tune with contemporary style. The Veil Lighted Collection, including a mirror, vanity, intelligent toilet, and freestanding bath; utilizes innovative Supramic technology to create a thin-edged, modern design without sacrificing durability. Enhanced by a high-gloss finish, the sink's sleek, organic shape is easy to clean.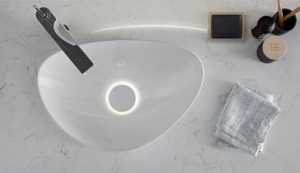 Product Trend – Colour
With precise cuts and ultra-flat surfaces, Parallel faucet series with matte black finish brings sophistication to the modern bathroom through controlled expression. The dichotomy of round and square forms is unified by characteristic angles that deliver beautiful reflections and precise alignment, deliberately minimal to work perfectly with any space.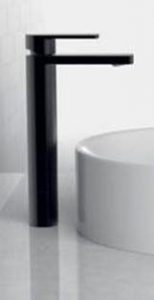 Product Trend – Material
Conveying the story of decorative stitching known as sashiko, Kensho is steeped in Japanese culture with its etched pattern in stone. With the use of acquafòrte, the Italian etching technique, the piece combines metals and marbles to create a distinctive level of ornamentation.
Etched in natural stone, the sensuous curves and smooth carved stone add texture, variations and depict organic elements such as waves, mountains and bamboo, highlighted with the champagne-gold metallic finish.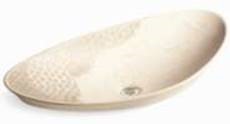 Product Trend – Finish
A range of finish tones and new detailed graphics continued to draw the eye in for a beautiful, decorative impact that demonstrates that can add an element of surprise. The Graphic Etch finish of the Components Collection offers a beautiful, subtle gradient to your vanity.
The newest edition to the Kallista is pleased to present the Grid faucet—the first of its kind featuring revolutionary 3D printing technology – Direct Metal Printing (DMP). Designed by Bill McKeone, the faucet is an interesting geometric shape pays respect to the artistry of negative space and adds a fashionable accent to all sinks. The Kallista Grid tap not only looks beautiful, but also boasts functionality and durability so that it performs in all aspects of everyday life.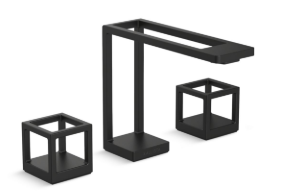 The lightly textured black matte design resists fingerprints and water spots with a technology previously only used in designing outdoor furniture. Having taken home two Kitchen and Bath Industry Show awards, the Kallista Grid has already proven itself not only as an award-winning faucet, but also a product that can uphold abstraction and functionality not just in a showroom, but in any home.