The ZHA (Zaha Hadid Architects) designed Liquid Glacial Table has been nominated for the 2013 Designs of the Year Awards.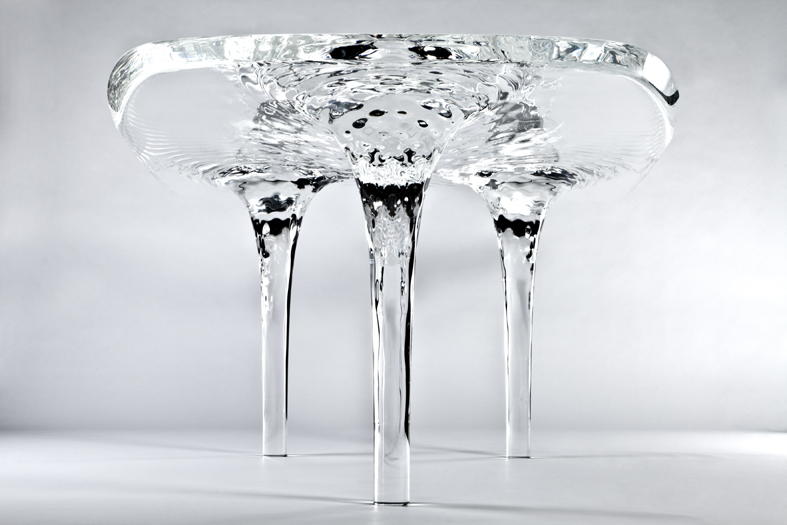 The awards showcase the most innovative and imaginative designs from around the world over the past year and nominated projects will be included in the 'Designs of the Year' exhibition at the Design Museum, London from 20 March 2013.
Liquid Glacial comprises a series of tables resembling ice-formations made from clear and coloured acrylic. Their design embeds surface complexity and refraction within a powerful fluid dynamic.
The pristine geometry of the flat table top appears transformed from static to fluid by the subtle waves and ripples evident below the surface, which seem to pour from the horizontal through an intense vortex that forms the table legs. The transparent acrylic material amplifies this perception, adding depth and complexity through a flawless display of infinite kaleidoscopic refractions.
The form is of its creator; a design that does not compromise functionality or ergonomic requirements and a coherent evolution of Hadid's architectural narrative exploring movement through space.