(16 March 2018, Hong Kong) Swire Properties is honoured that LOVE'S TEAM, a corporate volunteering initiative run in partnership with 15 social welfare organisations in Hong Kong, has won the coveted Outstanding Partnership Project Award 2017/18 from The Hong Kong Council of Social Service at its Caring Company Partnership Expo 2018.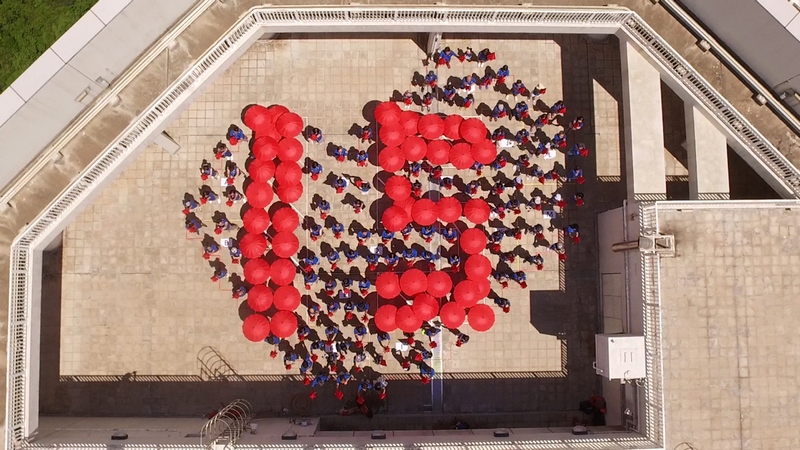 The Outstanding Partnership Project Award aims to give recognition to caring companies that meet the needs of the community through outstanding partnership projects, and especially to commend the effort and contribution made through cross-sector cooperation.
LOVE'S TEAM was a special initiative set up in 2016 to mark the 15th anniversary of the Swire Properties Community Ambassador Programme, the company's staff volunteer scheme. With an emphasis on partnership and collaboration, LOVE'S TEAM was a first-of-its-kind cross-sector community engagement initiative, spearheaded by Swire Properties Community Ambassadors in cooperation with 15 long-term NGO partners, to promote social inclusion and community care. The NGOs involved in LOVE'S TEAM represented a broad range of social groups including ethnic minorities, women's and youth groups, the elderly, and those with special needs.
Run over the course of a year, LOVE'S TEAM culminated in a three-day community showcase held from 14-16 October 2016 at ArtisTree, Swire Properties' home for artistic and cultural activities in Taikoo Place. The event, embracing upcycling concepts and encouraging mutual support among charities, featured charity stalls, experiential workshops and inclusion-themed performances. It was run with the support of more than 2,000 volunteers and raised close to HK$900,000, including matching from the Swire Trust.
All funds were donated to the 15 partnering organisations.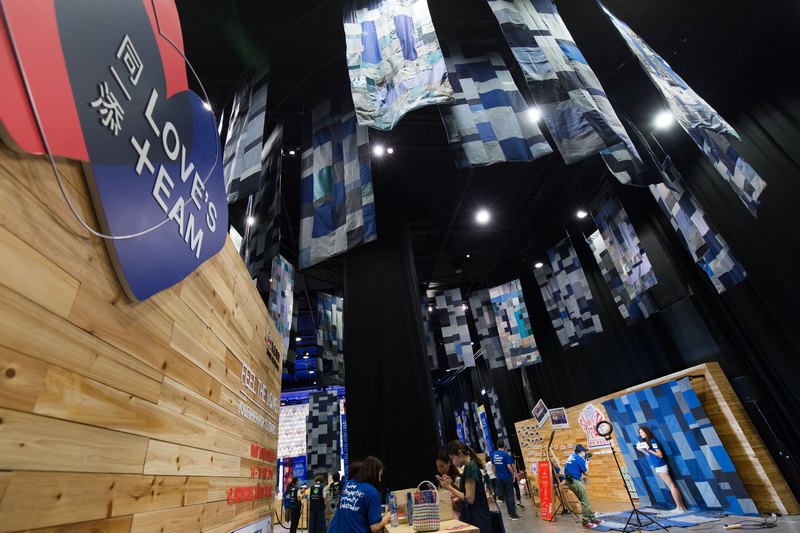 The LOVE'S TEAM event also engaged with the broader community, gaining support from 29 business partners, many of whom sponsored products for the charity sale. A total of 52 sustainable programmes – ranging from craft workshops to sign-language coaching – took place over the course of one year in preparation for the LOVE'S TEAM event. Many of these programmes brought different NGOs together to collaborate on socially beneficial activities.
Commenting on the achievement of LOVE'S TEAM, Swire Properties Chief Executive Guy Bradley said: "Our Community Ambassadors hold a very special place in our company, and throughout their 15 years of great community work they have demonstrated the importance of the human connection in helping to build a more inclusive society. Today's recognition makes all of us in Swire Properties feel very proud. To see what our Community Ambassadors could achieve together with our partner organisations through LOVE'S TEAM is very satisfying. This year-long programme not only celebrated our volunteers' journey but also demonstrated the power of collaboration, spreading a message about the importance of making our communities more cohesive."
Guided by the philosophy of building integrated communities, Swire Properties established the Community Ambassador Programme in 2001 to help people in need in communities in Hong Kong and
Mainland China. Since then, the Community Ambassador team has designed and led more than 720
activities and contributed over 81,900 service hours to benefit more than 88,000 people in the community.
A theme song, We Are One, was composed by one of the Community Ambassadors to highlight the focus
of the volunteer team. Some 200 Community Ambassadors took part in the recording and shooting for a
promotional video. Watch the video here.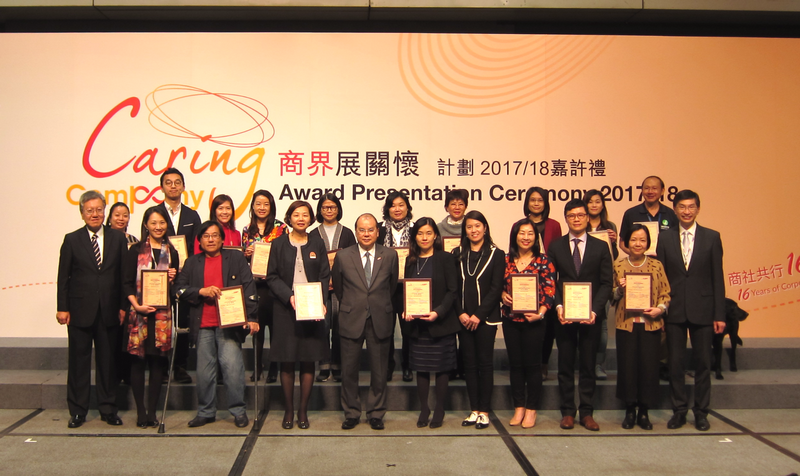 LOVE'S TEAM, one-of-a-kind collaboration by Swire Properties and 15 NGOs, receives the Outstanding Partnership Project Award 2017/18 by The Hong Kong Council of Social Service at its Caring Company Partnership Expo 2018, today.
May Lam-Kobayashi, General Manager, Public Affairs, Swire Properties (fifth from right, front row) receives the Award together with 15 representatives from the programme's partner organisations